FULL SPECS: TECNO Mobile launches the Camon 16 series with free data from MTN Uganda
Introducing the Next level Camera Evolution Phone that has already won prestigious awards worldwide.
The smartphone comes fully connected with a free 3GB internet bundle from MTN, every month for three months, and a 100% bonus on all data bundles purchased on MTN over the same period.
TECNO Mobile Uganda, the global premier mobile phone brand has today released Camon 16 series the latest addition in the Camon series.
The launch of the Camon 16 series comes again with collaboration between TECNO and MTN to give more to customers with this sleek smartphone that comes with free 3GB internet every month for three months. In addition to this, customers will also get a 100% bonus on all bundles they activate for 90 days on the MTN SIM used in the Camon 16 they purchase. "Our partnership with TECNO is one we carry with pride because it fits very well with our vision of delivering a bold new digital world for customers. This launch of yet another top of the range, affordable smartphone, is testament to our commitment to ensuring that everyone enjoys the benefits of modern connected life through the services and products we offer", said Somdev Sen, MTN Uganda Chief Marketing Officer.
Camon16 series is an all upgraded smartphone from the hardware to the software. Camon16series pioneers on many fronts like Camera technology, stylish design, operating system, and many other features you will discover when you use the device.
The new Camon 16 series prides in specifications like the Ultra Clear Night shots by TAIVOS technology, video anti-shake mode, 4K videos, 48MP AI dual selfie Camera with flash, 64MP Quad Camera, 33W super flash charger, 128GB of internal storage and supported by pioneer CPU, beyond fast and powerful processor Helio G90T among other great features. This is all to give customers the best seamless experience.
The launch of Camon 16 series in Uganda comes after winning serial major awards worldwide such as the Global Product Innovation Award at IFA. "In 2019, we launched a partnership with MTN to enhance the value TECNO smartphones offer to our customers. We are here today to continue fulfilling our promise of enabling all Ugandans to experience the best smartphones while using the best internet service provider in the country. Camon 16 is more than just a smartphone looking at the upgrades we have installed in the device. The upgrades are not just from the hardware but the software as well. This is because of our mission and desire to give our customers at an affordable price," said Shiva Zhong, the TECNO country Director.
The COVID-19 pandemic has changed all areas of life, both social and economic. This has pushed us to think outside the box on how best we can give more value to our customers. As TECNO, we launch the Camon 16 series to enable all Ugandans stay connected to their friends, families, and workmates by experiencing the best smartphone on the market.
Camon 16 series is a device for everyone, no matter what you do or age, it is a great phone, and we encourage everyone to purchase this powerful device.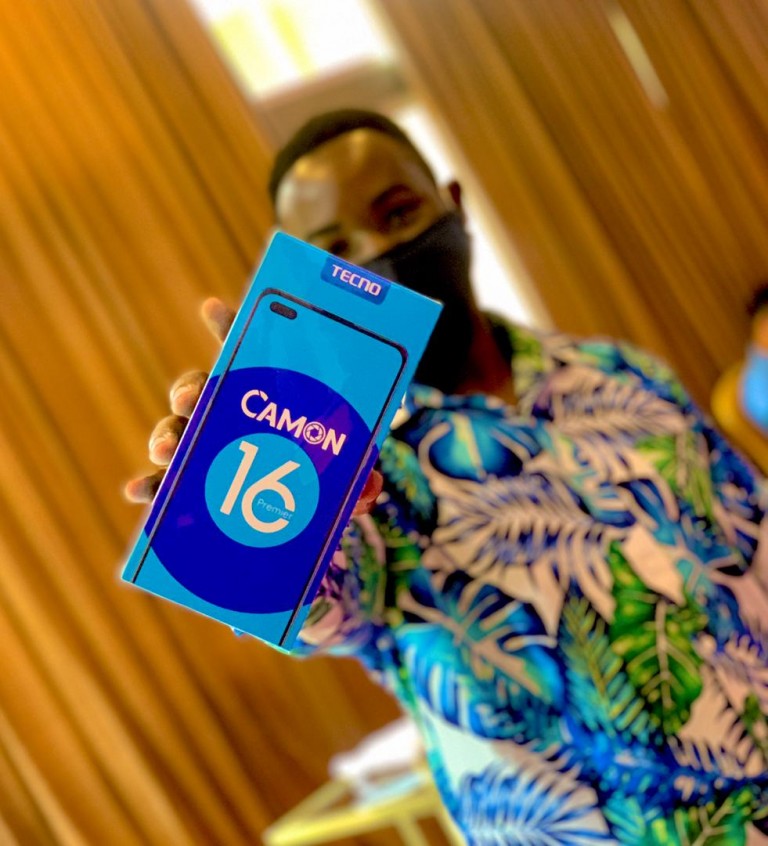 From the groundbreaking 64MP main camera, this is supported by 8MP ultra-wide-angle snapper with two 2MP units to assist night photos, and Portraits to the impressive 33W fast-charging.
The device comes with more upgrades with a super fast and strong processor G90T processor to enable customers to have a seamless experience when using the phone, more to this the device comes with a more internal storage of 128GB to cater for all problems caused by low storage like freezing and deletion of customers files from the phone. Furthermore, Camon 16 series comes in three different versions: Camon 16, Camon 16 Pro, and Camon 16 Premier.
TECNO Camon 16 Premier which is in the top tier of the Camon16 series is available currently in a single color, Glacial Silver with an 8GB ROM + 128GB storage runs on the Android 10.0 + HIOS 6.0 operating system and features a 6.9-inch full-HD (1,080×2, 460 pixels) display with a pill-shaped hole-punch cutout on the top left corner of the screen.
Side-fingerprint All-new access this time, for a better visual sense of the whole design, the fingerprint sensor was moved to the side of the mobile body enabling customers to unlock the phone in a more convenient and comfortable manner.
The 64MP Ultimate clear photography, 48MP Super clear portrait selfie supported by new camera technology TAIVOS (TECNO AI Vision Optimization solution) which is an image processing and enhancement lab for the Camon series.
The launch comes with a lot of benefits for our special customers. All customers that purchase Camon 16 Premier get free 3GB internet data every month for three months and a 100% data bonus on every data bundle purchased, all on their MTN line.
"We urge all customers to get this Next level Camera Evolution Phone from any TECNO branded shop or MTN Service center near them and enjoy the benefits that come with it", concluded Mr. Shiva.
TECNO CAMON 16 FULL SPECS
Summary
Cameras and interface: 48MP Dual Front Camera (Ultra-Wide-Angle Selfie Camera)
64MP Ultra Quad Camera (48MP Dual Front Camera with Dual Flash, 64MP Quad Rear Camera with Five Flash Sensor)
G-Sensor
Ambient Light Sensor
Proximity Sensor
Screen and display: 6.9″ FHD Dual Dot-in Display
1080*2460 Resolution, Touchscreen
Charger: 33W Flash Charge
Storage: 128GB ROM + 8GB RAM
Chipset: Helio G90T Extreme Performance
Battery: 4500mAh (Typ)
Colors: Glacial Silver
Fingerprint Sensor: Mounted on the side.
Super Video Mode
HiOS based on Android™ 10
Height: 170.61mm
Width: 77.18mm
Thickness: 9.1mm
Network & Connectivity: GSM, WCDMA, LTE (FDD, TDD), GPRS, HSPA+FULL EDGE, GPS, WIFI, FM, BT, OTG
Release date: October 2020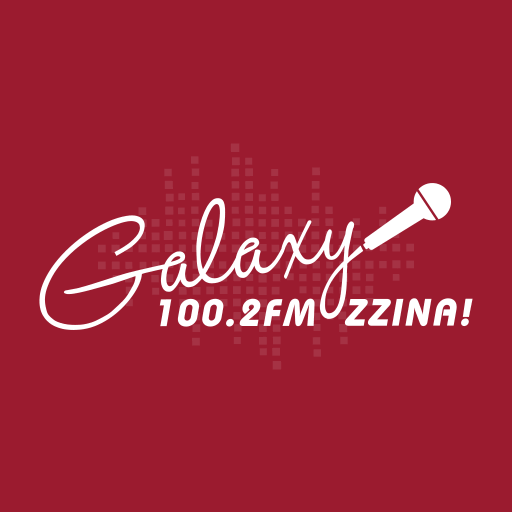 I will use the internet to change the world one day. I will be a billionaire one day. For now, let's Zzina!
Zari reveals her boyfriend Shakib Cham's age
Zari finally reveals her boyfriend Shakib Cham's age…
Classy socialite, Zari Hassan has come out to defend herself after facing heavy criticism, banter and trolls for making out with 'younger boys'.
About a month ago, Zari left Netizens in wonderland after she was smoked out in a nightclub, grinding a young guy. It later came to light that she and Chap are not just friends but partners in passion.
She took to her Instagram page and confirmed their entanglement and told critics off!
"…I am free to do whatever I feel like. Life is too short. I gotta enjoy it as I'm supposed to," the self-styled Boss Lady barks. Prior to this, she had just had a fling, GK Choppa, which ended as soon as the holy month Ramathan started.
READ MORE: Zari speaks out after video her grinding toy boy in night club surfaces
Our investigative Bazzinyi laid a strategy, specifically to uncover the identity of this lucky dude, drilling the tried and tested Zari's honeypot.
Trust the dedicated Bazzinyi team! Within a short period of time, they had already gathered enough info about the chap.
Shakib Cham is the name of the guy, a Ugandan by Nationality, who was raised in the Kawempe slums. Apparently, Shakib's work is to look good, smell nice, kwetega and smash loaded mamas. Numerous sources tip us that he is in his mid-20s.
However, Zari claims that Shakib is actually older than what is peddled on the social media streets. In a latest interview with a local media house, the mother-of-five trashed all the allegations that she's molesting Shakib. She says he is a grown able-bodied chap, who is equipped with all the Zzina skills.
"Why are people mad tho? Shakib is 30. He just looks good…lol. I hear 18 year, 20 year old…molesting. Do they even know the meaning of molestation? Smh," Zari blasted and vowed to continue making merry with her man.
Watch the two lovebirds making merry below:
Enock Mugabi aka Eye Witness is a Journalist, Seasoned Writer and Music Analyst with a passion for sports.
Connect with him on social media using the links below in bio.
He is an old man that looks good
Zari Hassan has revealed her new lover, Shakib Cham's age following online slurs from critics claiming that she is molesting a teenager.
For about a month now, Ugandan socialite Zari Hassan has been back in the headlines following footage that went viral of her making out with a one Shakib Cham.
Shakib, a Ugandan city boy, is not the most popular and in efforts to know more about him, a few critics have revealed that he is a young boy raised in the Kawempe slums.
Other netizens on social media claim he is barely 20-years-old and that Zari has made it a habit of sleeping around with young boys.
Also Read: Friends Again – Zari Hassan Accepts Etania's Apology
The South Africa-based socialite and businesswoman, however, trashes the growing allegations that claim she is molesting an 18-year-old.
While speaking to MBU, Zari Hassan made it clear that Shakib is a grown man who just takes care of himself and looks good.
She questioned if those that claim that she is molesting a 30-year-old even know the meaning of the words they use.
"Why are people mad tho? Shakib is 30 he just looks good…lol. I hear 18 year, 20 year old…molesting. Do they even know the meaning of molestation? Smh," Zari revealed in a conversation with MBU.
Zari is not bothered by what is said by her haters and maintains that she will always love what her heart wants regardless of public opinion.
Well, if he is above 18, she has the right and they look good together, don't they? We wish them all the best!
Swangz Avenue launches Creative Academy
By Our Reporter
Swangz Avenue, an audio-visual production company has launched a creative academy.
The Academy will offer courses in audio production, cinematography, digital video editing, live broadcast, script writing, and film production, among others.
With over 14 years of experience in producing audio and visual content, Swangz Avenue will skill young creative minds with an intent to build a bridge between basic school education and the creative industry professional world through a curriculum, which is both innovative and modular, under the tutelage of industry professionals to join the immense opportunities the creative industry has to offer.
"The sector is heavily unskilled yet the demand for quality audio and visual production is at an all-time high. We believe this skilling initiative will make a significant leap at improving the quality of productions but most importantly create jobs," says Julius Kyazze, the Head of Business at Swangz Avenue.
All courses will employ an 80% hands-on teaching technique with the rest being theoretical assessments.
The Swangz Creative Academy has started registration for the June entry with focus on the first two courses; Audio Production & Broadcast Production.
The Academy is certified by the Directorate of Industrial Training (DIT) under the Ministry of Education and Sports.
You can register here.