Things fall apart: Andrew Mwenda's brutal take on ISO chief Col. Kaka's shock sacking
President Yoweri Museveni has planted the sharp axe on the neck of Internal Security Organisation boss Col. Frank Kaka Bagyenda.
President Museveni has gone ahead to appoint Charles Oluka as the new ISO chief and deputised by Emma Katabazi.
Experienced journalist Andrew Mwenda took to social media to weigh in on Col. Kaka's sacking. Mwenda links Kaka's dismissal to safe houses and cooking up intelligence reports.
The former scribe explained: "ISO Director General Kaka Bagyenda has been fired forthwith. This follows after President Kaguta Museveni sent SFC to open his safe houses and release the victims of his torture leading to a shootout! Kaka has also been fabricating intelligence, polluting the air."
He narrated: "As I said on last year, we Ugandans did not need Western human rights pretenders to fight evil in our system. Kaka forgot that the ideological foundations of the NRM/UPDF/ISO stand in opposition to the thuggish methods he used. So his fall was inevitable and had to be domestic."
"His worst contribution to our intelligence system was to destroy whatever good that had built in ISO, and then running torture chambers euphemistically called safe houses where he brutalized his victims with the barbarity of Idi Amin's goons. But all is well that ends well," Mwenda brutally argued.
Who is Kaka?
Colonel Frank Kaka Bagyenda, is a Ugandan retired military officer in the Uganda People's Defence Forces (UPDF). Effective January 2017, he is the Director General of the Internal Security Organisation, Uganda government's counter intelligence agency, responsible for providing national security intelligence to Uganda's policy makers.
Background and education
He was born in Ibanda District, in Uganda's Western Region, in February 1952. He attended local schools before he was admitted to Makerere University circa 1974. In 1977, he graduated from Makerere with a Bachelor of Commerce degree.
Civilian career
Following his graduation from Makerere, Bagyenda took up employment in the Uganda Ministry of Public Service. Later, he was transferred to the Uganda Ministry of Agriculture. While there, he was posted to Masindi District, as an agricultural officer.
Military career
In 1981, Bagyenda joined the National Resistance Army (NRA), a rebel guerrilla outfit, led by Yoweri Museveni, who waged the Ugandan Bush War, between 1981 and 1986. He carried out covert operations for the NRA and was instrumental in the capture of Masindi Army Barracks by the NRA on 20 February 1984. To disguise himself from the Uganda National Liberation Army (UNLA) soldiers, he adopted the name Kaka, dropping his birth names Frank Bagyenda. He served in the Ugandan military, rising to the rank of Major, before he retired at that rank in 1993.
His assignments in the military included as the commanding officer of a brigade based in Kampala, Uganda's capital city. He then served as head of the directorate of transport, and then as a member of the then Directorate of Military Intelligence (DMI), which today is the Chieftainancy of Military Intelligence (CMI). He also served in Uganda's Northern Region, where commanded a brigade in the early 1990s.
In retirement
In 1994, he was recalled and conscripted to assist the Rwanda Patriotic Front capture power in Kigali. He remained in Uganda however, engaging in the trucking business in Western Uganda, and setting up Panoma Hotel in Kalangala, in the Ssese Islands.
While in Kalangala, Bagyenda remained an active intelligence operative, playing a role in the disruption of illegal fishing on Lake Victoria. In 2013, he was promoted to the rank of Colonel, while in retirement.
In January 2017, he was appointed to head ISO, replacing Brigadier Ronnie Balya, who was appointed Uganda's ambassador to South Sudan, based in Juba.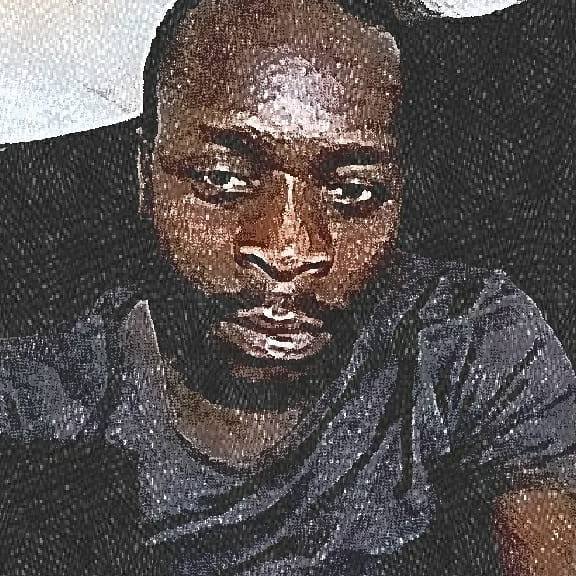 Award winning journalist and writer who has worked as a stringer for a couple of acclaimed South Africa based German journalists, covered 3 Ugandan elections, 2008 Kenya election crisis, with interests in business and sports reporting.
EXPOSED! Ugandan gospel singer Julie Mutesasira weds fellow woman
Former local gospel singer Julie Mutesasira has caused a stir online after photos of her kissing a fellow woman during their wedding went viral on social media.
The photos emerged after his ex-lover Pastor Steven Mutesasira officially tied the knot with his new lover identified as Judith over the weekend.
In the past, it was rumored that Julie divorced with her husband and fled to Canada but the rumors where yet to be confirmed until the photos of her marrying a fellow woman made their way on social media.
The photos have sparked mixed reactions among her followers as many hinted on how ladies who are always mistreated by their husbands end up in similar situations.
Before Julie Mutesasira left the country, she was a darling in the gospel industry with a couple of hit songs to her name including Lwana Nabo, Saba, Asobola, Bewuunya, and Ekikunyumira.
Read Also: Ezekiel and Esther Mutesasira's dad faces eviction
Police Bosses Convene at Bulange ,Mengo Over Weekend Security Raid on Mbogo Clan Thanksgiving Function
Top Police authorities are slated to meet the Katikkiro of Buganda Charles Peter Mayiga this morning to tackle the security raid on a thanksgiving function organized by the Mbogo clan head, and religious leaders at Mugulu in Mityana town over last weekend.
Mobogo Clan head, Kayiira Gajuule had invited Bishop Emeritus John Baptist Kaggwa the retired Bishop of Masaka Diocese to grace the thanksgiving ceremony when anti-riot police stormed the area and sprayed teargas to disperse everyone.
This incident has since drawn widespread criticism from both Buganda kingdom loyalists who have since marched to Bulange Mengo demanding an apology from the Police besides the public condemning police actions
Just yesterday afternoon,. Police were forced to use teargas and live bullets to disperse a group of Buganda loyalists at Mityana municipality protesting the incident and demanding that District Police Commander, Alex Mwine Mukono unconditionally releases all the motorcycles he confiscated during the raid.
This compelled the police boss IGP Martin Okoth Ochola to apologize to the bishop and the Catholic Church.
The police political commissar led by a team of senior officers announced that they would be visiting Bishop Kaggwa at his home to announce their apology to his family and the church on behalf of IGP Ochola .
On Monday, the police spokesperson Fred Enanga apologized to the Catholic Church defending the police action on preventing the spread of COVID19.
He said the firing of teargas was caused by a group of uninvited politicians including Francis Zaake among others who had attracted youth.
Now according to the Buganda kingdom spokesperson Noah Kiyimba, a meeting between the Katikkiro Charles Peter Mayiga and the top police leadership is scheduled for 11:00 am at Bulange Mengo.
Martha Kay shows off flexibility while exercising (VIDEO)
Local Comedienne Martha Kay Kagimba a.k.a The Range Rover Girl showed off her flexibility and fitness in a video where she was recorded doing a full split.
For a couple of years, Martha Kay has often revealed how she is insecure about different parts of her body including her legs and her skin complexion.
Slowly, she has come to terms with her insecurities and she is proud of her complexion. There is one more thing she is working on now and she seems to be on the right track – FITNESS!
The jolly comedienne shared a video of herself doing a a few stretches and a full split on her social media platforms on Tuesday evening.
The video left many of her followers surprised as they talked about how fit and flexible she is.
She is not the only female celebrity who has shared their serious workout routines with their social media followers. Spice Diana, Winnie Nwagi, Sheebah Karungi and several others have their fitness in check.
This comes just a few days after she revealed how she is single but very open for love. She is working hard. We hope the capable men are noticing.
Read Also: I am very single, only in love with Jesus – Martha Kay