40 artists to perform on Independence Day
With entertainment digitalized and events reduced to virtual shows, promoter Balunywa is set to have the first mega post lockdown major concert.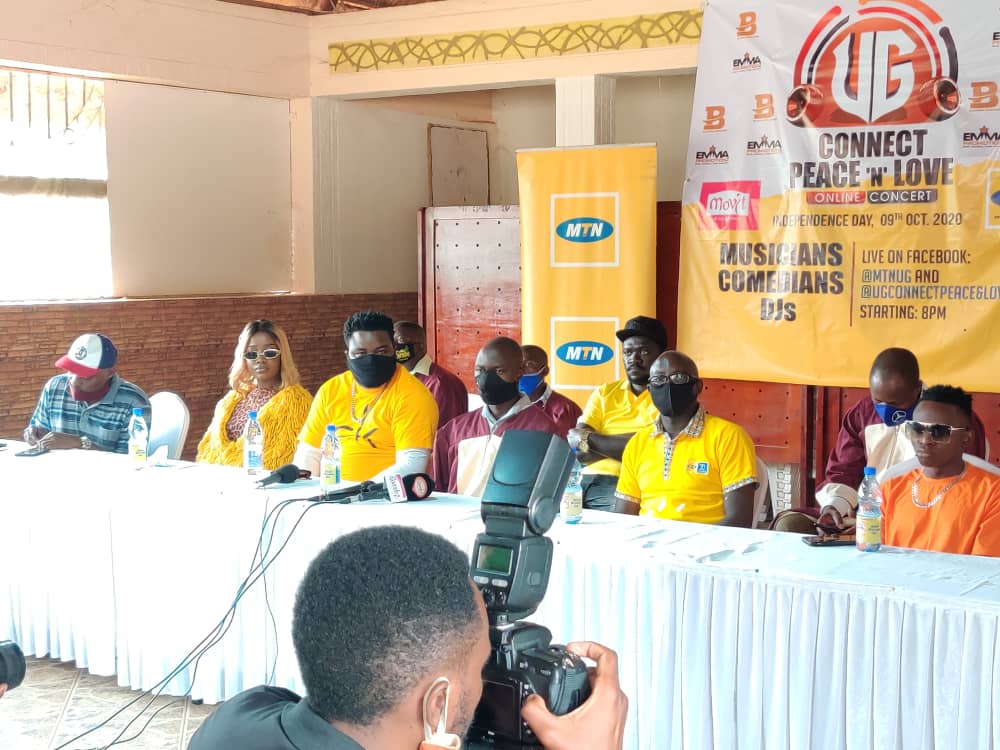 The concert dubbed "Connect Peace n Love" will take place on Independence Day, It will be a virtual event where viewers will watch it all online and on different Television stations like Spark TV, STV, NBS.
Connect peace and Love will have 40 performers (musicians, DJs and Comedians)
The major objective besides refreshing and giving a deserving Independence Day is to preach Love and Peace amongst Ugandans who at the moment seem to have been torn into different political camps.
Connect peace and love concert is to promote unity and remind Ugandans that despite the current hot political climate, we are all Ugandan who deserve peace and harmony during after elections.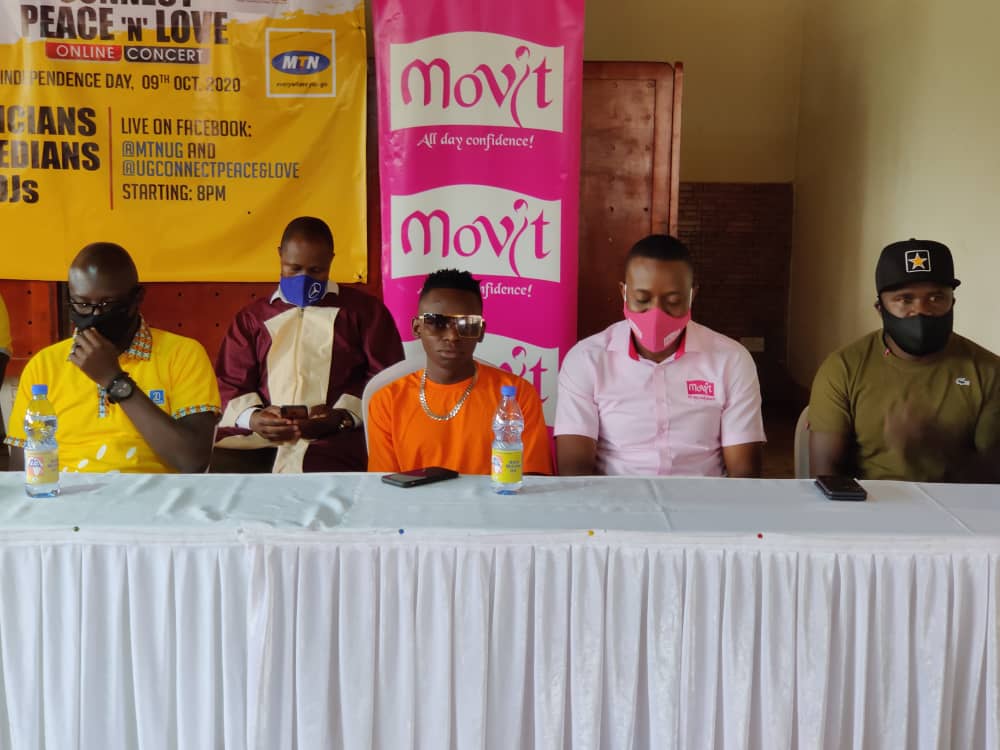 Being a virtual show, MTN one of the main sponsors has pledged to give out 3 GB worth data starting from tomorrow Wednesday to the D-day to enable its customers enjoy the show. Movit will also have goodies for the first few people to watch the event on their facebook page.
City lawyer Ssemakadde summoned by CID over alleged offensive communication
By BigEyeUg Team
Ugandan satirical lawyer Isaac Ssemakadde has been summoned by Uganda Police over alleged offensive communication to the prejudice of Hon. Justice Ssekaana Musa.
According to a statement from the Directorate of Criminal Investigations, its conducting inquiries into alleged offensive communication of Ssemakadde.
The self-proclaimed 'Legal Rebel' is required to report at the CID headquarters for an interview and statement recording on Monday, February 28, 2022.
The summon further instructs currently Hon. Muhammad Nsereko's strongest tormentor to particularly show-up to the Officer in Charge of Cyber Crime D/ASP Kayiza Henry at 10AM.
It should be recalled, Ssemakadde recently requested the Chief Registrar to avail him with a record of proceedings of this year's Judges' Conference to enable him decide the next course of action.
This sparked-verge from the resolution by the judges as they complained of being cyber bullied by some lawyers.
The judges identified lawyers Male Hassan Mabirizi and Ssemakadde particularly whom they accused of making cyberbullying-like statements on social media against judicial officers.
This comes to life just a day after lawyer Male Mabirizi was sentenced to 18months in jail over contempt of court.
Full statement:
Invitation for an interview and statement recording vide CID headquarters GEF 136/2022. The subject matters refer; The Directorate of Criminal investigations is conducting inquiries into alleged offensive communication to the prejudice of Hon. Justice Ssekaana Musa. You are required to report to CID Headquarters on February 28, 2022 at 1000hrs and you will particularly report to Officer in Charge of Cyber Crime D/ASP Kayiza Henry on telephone number 0714401470 who will guide you on what is required.
We will keep you posted
Photos: Eric Omondi lands in Uganda ahead of Comedy Store show
By BigEyeUg Team
Celebrated Kenyan comedian Eric Omondi Ongao alias Eric Omondi has arrived in Uganda for the fun-thrilling Comedy Store on Wednesday February 23,2022.
With a captivating theme "Eric Omondi Live", Comedy Store re-bombards UMA Multipurpose Hall, Lugogo after almost 2years.
On touching down at Entebbe International Airport on Wednesday, the self-proclaimed "President of Comedy Africa", was glamorously received by Comedy Store UG CEO Alex Muhangi and other local comedians.
The highly anticipated sizzling night-out-for-laughter will feature; Jose Chameleone, Madrat & Chiko, Ssenga Nantume, MC Mariachi, and many others.
According to the Comedy Store, the show will commence at 6PM and tickets will be available at the entrance.
"HE'S HERE, In The Pearl Of Africa: Kenya's  Eric Omondi, the President of Comedy Africa, has set foot in Uganda ahead of "Eric Omondi Live" on Comedy Store Ug at UMA Show Grounds. Tell your friends. Show starts at 6pm. Tickets are sold at the Entrance. Get Ready! UMA Multipurpose Hall, Lugogo," stated Comedy Store.
See photos:
We will keep you posted
Geosteady 'never to tip' about his new love journey despite moving on
By BigEyeUg Team
Ugandan male vocalist George Kigozi alias Geosteady is not willing to open up about his new love life.
The "Nemala" singer whose heart proves to have been extremely damaged beyond healing by his split with baby mama Prima Kardashi, vows never to talk in detail about the experiences so far with his new lover.
Despite finding another woman to love, Geosteady says it's better to keep his new romantic journey private like he sung in one of his latest songs.
"Currently my love life is really really private, like I sung. Am seeing someone who I will never address," Geosteady said live on a local radio station.
He also feels one ought to just appreciate his/her lover's characters because the world is endowed with people of different characters.
"No more exposing in public. Another thing is that I learnt to understand people the way they are. So, my love life is all about understanding you," he added.
Its close to two years now ever since Geosteady and Prima Kardashi called-it-quits in their 8years-old relationship.
We will keep you posted