FOUL PLAY? Iconic Makerere Main Building goes up in smoke as Prof Nawangwe reveals 'all the records on the side the fire started, have all been lost'
The iconic Makerere University Main Building last night went up in smoke destroying vital information in the finance and audit section.
According to the university fire spread and covered all floors of the right side of the Building and they summed it up: "This is hard for us to watch!"
The Main Building was completed in 1941 under the leadership of Mr. George C. Turner, Principal, Makerere College (1939-46). Earlier in 1938, the Duke of Gloucester, representing His Majesty King George VI had cut the first sod for the construction of the building on 3rd Nov.
Prof. Barnabas Nawangwe, the Makerere University Vice Chancellor described the fire as 'a very dark morning' as fire brigade battled to bring down the fire which covered almost half of the roof.
Nawangwe took to his Twitter page to post: "It is a very dark morning for Makerere University. Our iconic Main Administration Building caught fire and the destruction is unbelievable."
The Makerere chief however, vowed to restore the iconic building back to life. He said: "But we are determined to restore the building to its historic state in the shortest time possible."
The Vice-Chancellor of Makerere University also pointed out that all the records on the side the fire started, have all been lost.
Nawangwe told media that the fire started from the roof and linked it to 'an electrical problem'.
The university confirmed police Fire Brigade worked tirelessly to put out the fire which had covered almost half of the roof.
They described: "The fire is heavy and sprouting from the right side of the Building. The fire flames are heavy coming through right side of the roof which has sunk in. We all need to pray for the Ivory Tower."
Social media is awash with several theories linking to the Makerere Main Building fire and calls for investigations are rife.
First son Lt. General Muhoozi Kainerugaba is among key figures calling for investigations as he picks out room of foul play. 
Lt. Gen. Muhoozi used his Twitter account @mkainerugaba to demand: "This is a tragedy and it's unacceptable. I hope the relevant authorities quickly establish whether this was an accident or foul play. I am confident we can rebuild our building soon."
Makerere University is not new to administrative and money controversies and scandals.
Shs8Bn NIC scandal
They could account for the 8 billions an they decided to set the ivory tower offices on fire. The freshest of them being the National Insurance Corporation NIC saga which has Shs8 Billion attached to it.
In July this years, a section of Members of Parliament led by Mwine Mpaka, West­ern YouthMP, demanded an in­ves­ti­ga­tion into a deal gone wrong that saw Mak­erere Uni­ver­sity al­legedly lose up to eight bil­lion Shillings (Shs8 Bil­lion.)
MPs in a news conference held at Parliament then said Pro­fes­sor Nawangwe, Vice-Chan­cel­lor and other University officials had led to a loss of Shs 8 bil­lion by sign­ing an out of court set­tle­ment with Na­tional In­sur­ance Com­pany (NIC) with­out the ap­proval of the attorney general.
The legislators noted that be­fore the university de­cided to set up its in­ter­nal fund, NIC was the cus­to­dian of the Mak­erere staff prov­i­dent fund. And that the de­ci­sion to set up an In­ter­nal fund was reached at by the Uni­ver­sity fol­low­ing a se­ries of dis­agree­ment with NIC. 
They revealed that on 11th July 2020, the NIC handed over the Ti­tle and doc­u­ments of own­er­ship of a five-storey build­ing on Plot 2A Kam­pala Road to Mak­erere Uni­ver­sity. In addition, they said the prop­erty was handed over by the Chair­man, Board of Di­rec­tors, NIC Hold­ings Lim­ited, Dr Mar­tin Aliker to the Chair­per­son, Mak­erere Uni­ver­sity Coun­cil, Lorna Ma­g­ara.
Mpaka fur­ther re­vealed that he had three doc­u­ments show­ing How Nawangwe tasked the then uni­ver­sity sec­re­tary Charles Baru­ga­hare to sign on the con­sent judg­ment with­out fur­ther de­lay be­tween Mak­erere Uni­ver­sity and NIC be­fore the end of the year.
The MPs called for the es­tab­lish­ment of a se­lect com­mit­tee of Par­lia­ment to in­ves­ti­gate how Mak­erere uni­ver­sity and NIC re­solved the Shs16.7 bil­lion lec­tur­ers' top-up al­lowance saga yet the gov­ern­ment had bor­rowed the said monies from the con­sol­i­dated fund to cool down the im­passe.
70th graduation gowns scandal
Makerere University reignited the controversies surrounding the appointment of the Deputy Vice Chancellor in charge of Finance and Administration (DVC, F&A).
According to correspondences published by Mulengera News in June, Vice Chancellor Prof Barnabas Nawangwe under pressure from Council, the institution's supreme governing body currently chaired by Lorna Magara, asked him to clean the university's image regarding the scandal that the VC himself admits injured Makerere's institution and caught the attention of "various stakeholders who require the University to provide explanations."
The online media quoted Prof. Nawangwe: "In January 2020, Makerere University went through an embarrassing scandal, when the supplier contracted to supply gowns for the 70th graduation ceremony failed to deliver the gowns in time for the important ceremony. This incident seriously damaged the University's image and reputation," who wrote to University Secretary Charles Barugahare on May 22 in a letter titled 'ANOMALIES IN THE CONTRACT FOR THE SUPPLY OF THE 70TH GRADUATION CEREMONY ROBES.
In the letter, Nawangwe openly states that the Accounting Officer: "did not properly supervise the process of procurement leading to several anomalies during the bidding process, award and management of the contract" and "did not seek the Solicitor General's approval of the draft contract document in contravention of Regulation 1 (1) of the PPDA (Contracts) Regulations, 2014 and Statutory Instrument No. 97 of 2014."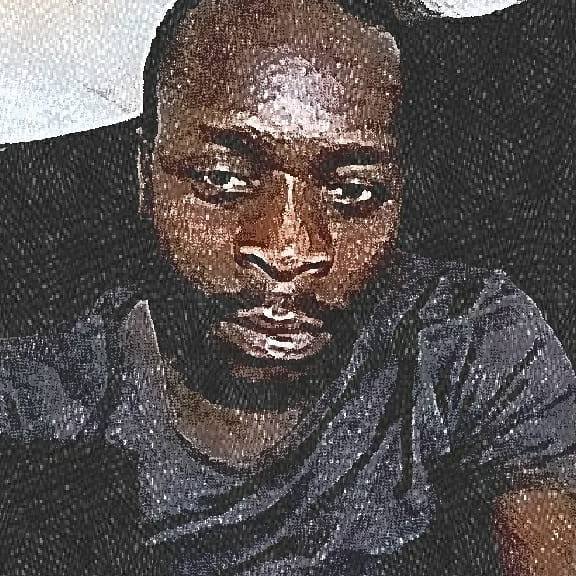 Award winning journalist and writer who has worked as a stringer for a couple of acclaimed South Africa based German journalists, covered 3 Ugandan elections, 2008 Kenya election crisis, with interests in business and sports reporting.
AUDIO! UNEB efulumizza pulogulamu y'okuwandiisa abayizi ba P7, S4 ne S6, omwavu waakufa
Ekitongole ekivunaanyizibwa ku bigezo ekya Uganda National Examination Board (UNEB) kiwadde amassomero wiiki 5 zokka okuwandiisa abayizi abalina okutuula ebigezo.
Janipher Kalule mwogezi wa UNEB agamba nti amassomero galina wiiki 5 okuva nga 15, October, 2021 okutekateeka okuwandiisa abayizi.
Mungeri y'emu agambye nti amassomero gasobola okweyambisa enkola y'omutimbagano okuwandiisa abayizi eya 'E-registration'.
Eddoboozi lya Kalule
Okusinzira ku ntekateeka ya UNEB, abayizi ba P7 balina okusasula ssente shs 34,000 ate singa omuyizi yenna alwawo okusindika ssente, alina okuwa 68,000 ez'okulwawo.
Aba S4 ssente shs 164,000 ate abayizi mu masomero ag'obwannanyini balina okwongeramu shs 15,000 ate abayizi ba S6 shs 186, 000 ate abayizi mu masomero ag'obwannanyini balina okwongeramu shs 18,000.
Oluvanyuma lw'omukulembeze w'eggwanga Yoweri Kaguta Museveni okuggala amassomero mu ggwanga lyonna mu March wa 2020 ng'emu ku ngeri y'okutangira Covid-19 okusasaana, abayizi abali mu mwaka gwabwe ogusembayo bazzeemu okusoma nga 15, October, 2020 era bagenda kutuula ebigezo byabwe wakati wa March – May, 2021.
GIWUNYE! Omusuubuzi David Katumwa ali mu maziga lwa kuzannyira mu vuvuzera ya mwana muto, maama alemeddeko okumusiba waaya okulibwa ensekere
Kyaddaki Poliisi y'e Katwe ekutte omusuubuzi w'omu Kampala David Katumwa ku misango gy'omwana omuwala eyabuziddwawo.
Omwana myaka 16 yabula okuva mu maka g'abazadde be e Zzana kati omwezi mulamba oluvanyuma lw'abazadde okumulemerako annyonnyole gye yaggye ssente ze yaguzeemu essimu empya eya 'Smartphone'.
Maama w'omwana Yasmin Ahmed agamba nti yaddukira ku Poliisi y'e Zzana okuyambibwa ku nsonga z'omwana we eyabuze.
Oluvanyuma, yafuna amawulire nti muwala we yalabiddwako mu maka g'omusuubuzi Katumwa nga naye mutuuze mu bitundu bye Zzana.
Maama Yasmin agamba nti yalaba muwala we ng'ali ne Katumwa mu mmotoka kwe kumusindikira obubaka ku ssimu okukomyawo muwala we, ekintu ekyamulemye.
Poliisi ye Zzana bwe yagaanye okumuyamba, maama yaddukidde ku Poliisi y'e Katwe okuyambibwa ku nsonga z'omwana we era amangu ddala Katumwa akwattiddwa abitebye.
Okusinzira kw'amyuka omwogezi wa Poliisi mu Kampala n'emirirwano Luke Owoyesigyire, Katumwa akwattiddwa ayambeko Poliisi mu kunoonyereza.
Katumwa yasunsuddwa okuvuganya ng'omubaka wa Palamenti mu Monicipalite y'e Nansana.
Kinnajjukirwa nti mu 2015, Katumwa yakwattibwa ku misango gy'okusobya ku mwana wa P7 myaka 13 era omwana yali agamba nti Katumwa yamuwa ssente shs 20,000 namutwala mu Loogi Silda Guest House e Zzana.
Katumwa yegaana omusango era n'okutuusa olunnaku olwaleero, omusango gwazikira.
MultiChoice Uganda Partners with MTN to be the First and Only International Streaming Service To Offer MOMO Payment Option With Showmax¬
MultiChoice Uganda, the home of great Pay TV entertainment, has today announced the addition of a mobile money payment option for the Showmax internet TV service. The announcement was made at a press briefing held today at MultiChoice Uganda head Offices in Kololo.
Showmax is an internet TV service that boasts of a uni­que combination of hit African content, first and exclusive international series, the best kids' shows, and live sport. This internet-based TV streaming service is available in over 70 countries including Uganda
While making the address, Colin Asiimwe, the Head of Marketing at MultiChoice Uganda remarked that, "Our commitment to continually drive value, proximity and access to great entertainment remains unwavering. This is part of the reason why it wasn't just important to launch Showmax in Uganda, but to also work towards making it accessible to as many Ugandans as possible through our partnership with the MTN MOMO service" adding that, "Being the first major international streaming service to offer local payment options is also a sign of our commitment to Uganda's entertainment landscape. No other international streaming service currently is integrated to provide this locally at the moment."
"The Showmax offering has been augmented to include a wide sports offering featuring all 380 English Premier League games, Serie A, La Liga Santander, French and Us Open tournaments, Tour de France and many other documentaries and news services," Asiimwe revealed.
Platform prices and packages will be as listed below:
View Platform
Plan
UGX
1 Device (Mobile-Only)
Showmax (General Entertainment)
15,200
Showmax Pro Mobile (Includes General Entertainment and Sports)
33,600
5 Devices
Showmax (General Entertainment)
30,300
Showmax Pro (Includes General Entertainment and Sports)
67,200
A 2020 Uganda Communications Commission report highlighted the growth of Mobile money accounts to over 25 million. This growth saw the registered accounts grow from 24.7 million in December 2019 to 25.4 million in March 2020, an indication that mobile money is a highly sought channel for conducting transactions and is a worthwhile addition for the brand's subscribers.
Asiimwe further explained that, "As part of enhancing the Showmax experience as well, we have also converted the currency billing on the website to UGX. This is also part of the journey simplification for our customers where their credit and debit card payments will now be billed in UGX instead of the previously used USD currency".
"Customers can subscribe to the Showmax service by visiting the www.showmax.com using their smart TVs, smartphones, tablets, computers, media players and gaming consoles.  They can also
manage their data consumption using the bandwidth capping feature, download shows to smartphones and tablets to watch later offline among other key unique features." Asiimwe concluded
Users on the Showmax platform can create up to 6 profiles for the members of their household under a single account with each profile having its own watch lists and personalized recommendations based on its own viewing behaviour. The profiles have a parental control level which filters out content above the age limit, and an optional PIN to manage access.
Individuals can personalize their Showmax accounts by editing their profiles, which can be done through signing onto the Showmax website, selecting the account on the top menu bar under your user name, the page will default to overview where one will see all the options related to the account, then select account details on the left-hand navigation menu and make the necessary changes including the name, location, contact details and password.