Uganda scoops 7 AFRIMMA 2020 nominations
By BigEyeUg Team
Win big with Fortebet as Premiere League Returns.CLICK HERE.
It's that time of the year when we celebrate the beauty and diversity of African music.
The 7th edition of the African Muzik Magazine Awards and Music Festival (AFRIMMA 2020) is set to hold on November 15th, 2020 in a virtual event owing to the global COVID-19 Pandemic.
This will be in Dallas, Texus USA and it is themed 'Destination Africa'.
Unlike the previous years, Uganda has been honoured with 7 nominations in this year's edition, slating the country's nominees among the priority in the awards.
This was confirmed from the official nomination list released on Friday 11th September 2020.
Eddy Kenzo has been nominated in the category of 'Best Male East Africa' alongside Diamond Platnumz – Tanzania, Harmonize – Tanzania, The Ben – Rwanda, Khaligraph Jones – Kenya, Gildo Kassa – Ethiopia, Mbosso – Tanzania, Rayvanny- Tanzania, Ali Kiba- Tanzania and Otile Brown – Kenya.
Sheebah Karungi and Vinka have been nominated in the category of 'Best Female East Africa' with Nadia Mukami – Kenya, Zuchu – Tanzania, Maua Sama – Tanzania, Rosa Ree- Tanzania, Akothee- Kenya, Nandy – Tanzania, Fena Gitu (FenaMenal) – Kenya and Tanasha Donna – Kenya.
Keko in the category of 'Best Female Rap Act' with Eno Barony – Ghana, Nadia Nakai – South Africa, Moonaya – Senegal, Rosa Ree – Tanzania, Bombshell Grenade – Zambia, Muthoni Drummer Queen – Kenya, Askia – Cameroon, Candy Bleakz – Nigeria and Rouge – South Africa.
Sasha Vybz was nominated in the 'Best Video Director' category with Justin Campos – South Africa, Dr Nkeng Stephens –Cameroon, Enos Olik – Kenya, TG Omori – Nigeria, David Duncan- Ghana, Director Kenny – Tanzania, Clarence Peters – Nigeria, Gyo Gyimah- Ghana and Patrick Elis – Nigeria.
Masaka Kids Africana in the 'Best African Dancer' category alongside Poco Lee – Nigeria, Sherrie Silver – Rwanda, La Petite Zota – Ivory Coast, PapiOjo – Nigeria, Sayrah Chips (Nigeria), Bajuni – Tanzania, Rabbit Crew 255- Tanzania, Neru Americano & Scro Que cuia – Angola and Kora Obidi – Nigeria.
James Onen aka Fat Boy has been nominated in the 'Radio/TV Personnel Of The Year' category with Ebuka – Nigeria, Yaw – Nigeria, Jamal Gaddafi – Kenya, Jessica Opare Saforo – Ghana, Konnie Toure – Ivory Coast, Afonso Quintas – Angola, Willy Tuva – Kenya, DJ Fresh – South Africa and Do2dtun – Nigeria.
The AFRIMMA Virtual Awards 2020 is set to be the first of its kind in the African music world with performances coming from different artists around the world and audience catching the performances, speeches and award presentations on multiple streaming devices.
Get ready for the first ever Afrimma Virtual Awards Show that will take you on a journey to Africa as you vote for our Ugandan artists on www.afrimma.com.
AFRIMMA's are renowned as the international awards and home of the African voice, crossing boundaries with music.
About the AFRIMMA Awards:
African Muzik Magazine Awards (AFRIMMA) is the sole award ceremony in the Diaspora that caters to all musical genres including but not limited to: Afrobeats, Assiko, Bongo, Decale, Funana, Genge, Highlife, Hiplife, Kwaito, Lingala and Soukous.
African music is currently gaining global recognition at a rapid pace following this trend, AFRIMMA will create a platform that promotes the diversity of African music by bringing influential artists from different African countries for a night of celebration.
AFRIMMA's vision is endorsed by some of the biggest African artists such as Fuse ODG (UK), Lira (South Africa), Tuface Idibia (Nigeria), Flavour Nabania (Nigeria), Miriam Chemmoss (Tanzania), Avril (Kenya), Afro Mask (Ghana/ United Kingdom), Nonini (Kenya), Chub Heightz (Botswana) and many more.
The first award ceremony occured on July 26th, 2014 at the Eisemann Center in Richardson, Texas.
The Eisemann Center has been recognized by clients, patrons and the media as one of the leading performing arts facilities serving the Dallas/Fort Worth area.
We wish the best of luck to all the nominees.
Photos: BWS leader Charles Lambert gives cars to faithful Ugandans
By Reporter
Are you team LIVERPOOL or team ARSENAL? Take your bet here for big cash. CLICK HERE.
Yesterday I shared the Word behind the War and Gave away three Toyota Salon cars.
All is getting fired up at The Black Wall Street (BWS) house as Africa's first economic war rages on.
The brain behind the war, Africa's first economic, 'Field Marshall' Charles N. Lambert has awarded some of the faithful Ugandans with cars as a thank you for their efforts in fighting for Africa's economic independence. Charles gave out three Toyota salon cars to three lucky executors of the war at Black Wall Street house in Kampala.
"Yesterday I shared the Word behind the War and Gave away three Toyota Salon cars to faithful executors of the Economic War. Africa first," Charles Lambert said.
People Power Spoke Person Joel Ssenyonyi Speaks Out On Allegations Chameleon Was Denied The NUP Card On Grounds Of Unpopularity And Religion
Renown people power spokes person Joel Ssenyonyi has finally released a statement addressing allegations that celebrated local singer Jose Chameleon was denied membership in the National Unity Platform on grounds of religion and unpopularity among the electorate.
It should be noted that social media was yesterday evening awashed with comments of frustration after what appeared to be Chameleon's vetting document found it's way online.
The document indicated how the vetting committee used religion and the singer's lack of popularity as the two main weakness as to why he lost the party card to season politician Latif Ssebagala.
Perhaps after getting alot of backlash on social media, the National Unity Platform Spokes person Joel Ssenyonyi has finally come out and quashed the document making rounds on social media saying the young and vibrant party never used any of the parameters mentioned.
He quickly shared the real document that the vetting team used to decided who between Chameleon and Latif represents NUP in the upcoming mayoral elections
"The document on the left is fake, please treat it with the contempt it deserves. The correct template that was used in assessing NUP aspirants is the one on the right. Political interests should not cause us to become such liars" Ssenyonyi clarified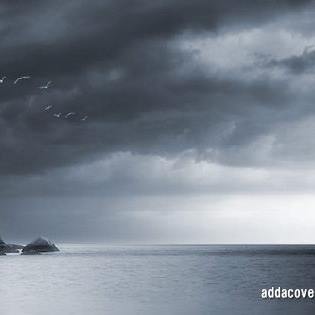 The Maverick is a seasoned Journalist and writer currently working for Galaxy FM. Connect with him on Social Media using the links below
Kemi Sera on her new music journey.
Kemi Sera's music journey has taken another twist where she has now decided to venture into gospel music.
Are you team LIVERPOOL or team ARSENAL? Take your bet here for big cash. CLICK HERE.
This comes after the singer fell out with her former manager, Haruna Mubiru over allegations of domestic violence.
Speaking in a television interview, Sara Nampijja commonly known as Kemi Sera said that she decided to do gospel music because God saved her from a situation that almost took her life.
"People should know that I am now born again and I am here to serve God. I will do gospel music because I clearly have enough reasons to sing for God and people should not judge." She explained
In her new gospel song, Kemi Sera talks about God's goodness and thanks Him for healing her for the deadly situation she was in.
In her new gospel song, Kemi Sera talks about God's goodness and thanks Him for healing her for the deadly situation she was in.