Standard Chartered Bank donates UGX 129M to ChildFund Uganda to boost their COVID-19 prevention efforts
By Our Reporter
Win big with Fortebet as Premiere League Returns.CLICK HERE.
ChildFund Uganda Country Program has received UGX 129 million from Standard Chartered Bank Uganda towards the ongoing response to COVID19 prevention for Kampala Metropolitan Area in the divisions of Rubaga, Makindye, Nakawa and parts of Wakiso district.
This generous donation will be used to promote and strengthen positive knowledge, skills, and practice among 2,300 households and other highly congested places such as market areas in response to the COVID19 pandemic.
Together with Kampala Area Federation of Communities, ChildFund Uganda's Implementing Partner, the funds will be used in procuring handwashing facilities for communal places of high congestion, developing, and producing Information Education and Communication materials to aide risk communication within the vulnerable communities.
This is in addition to working with and supporting Village Health Teams to ensure that children and their families have appropriate and accurate information about COVID19 prevention and compliance measures per Standard Operating Procedures put forward by government.
Albert Saltson, CEO Standard Chartered Bank Uganda upon making the donation said; "We are delighted to partner with ChildFund Uganda to reach more masses in populous areas – COVID19 Pandemic has had devastating effects on our society and we are partnering with Government and NGOs to support the communities to curb the spread and prevent any negative shocks. Our financial contributions towards COVID19, currently standing at Ugx 1.6 billion is a testament to our brand promise – Here for good. We are committed to going beyond banking to stand with our clients and community in this uncertain time."
ChildFund Uganda's Country Director Moses Otai welcomed this collaboration and financial support from a socially responsible corporate partner in ensuring that all is done to stem the spread of COVID 19, strengthen community resilience and ensure child and family safety from all associated effects of COVID19.
"ChildFund looks forward to working with more corporate sector partners to reach more communities and families in a sustainable way." Otai said.
Rejected And Dejected Singer AKhalifa Aganaga Reveals His Next Move As He Stings NUP And People Power For Failing To Endorse Star Singer Jose Chamili
Controversial local singer  Sadat Mukiibi popularly known as Khalifa Aganaga has come out and strongly criticized the people power movement and the entire leadership of the National Unity Platform for failing to endorse fellow musician and comrade in the struggle Dr Jose Chameleon.
It should be remembered that Chameleon was all but set to contest for the Mayoral position under the National Unity Platform but a last minute change saw seasoned politician Latiff Ssebagala beat him to the card after the party vetting committee deemed him unfit to represent the new but popular party.
And now after analyzing the turn of events in the new party,singer Kahlifa Aganaga has come out and criticized the way Chameleon was side lined saying the process was unfair right from the start to the end
" The process of vetting was not fair.First and fore most this is a new party that needs to unite people instead of divining them up.The people on the vetting committee lacked the experience to go about the whole process.you can tell me Lattif is more popular than Chameleon when you consider the kind of numbers each has on social media" Aganaga said in a 5 minutes video rant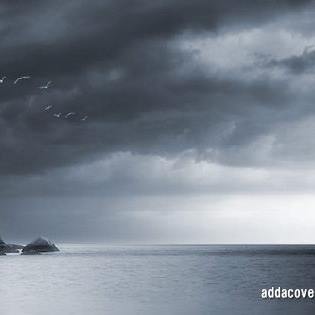 The Maverick is a seasoned Journalist and writer currently working for Galaxy FM. Connect with him on Social Media using the links below
Nina Roz drops inspirational Reggae song titled "Fight For It"
Black Market Records affiliate Nina Roz, real name Nina Nankunda, has released a brand new inspirational song "Fight For It" in which she urges the listener to hustle hard and fight for what they want.
Ten days ago, Nina Roz dropped a brand new audio for a song dubbed Billboard Kipande. as the song continues to climb up music charts, she has dropped another one dubbed Fight For It.
Fight For It is a Reggae song sang in Luganda and English. In the lyrics, Nina Roz urges people to fight for what they want and do whatever it takes to claim what's theirs.
The self-proclaimed Ugandan Property continues to show her versatility and ability to use her talent to inspire the listener in this new song. It is one you will definitely love with the first listen:
There are unconfirmed rumors that the songstress decided to give her life to Christ and transformed into a completely changed person. Sources close to her reveal that her music henceforth will be about faith, inspiration and love.
First though, listen to "Fight For It" below:
Read Also: Drugs torture spiritually and only God helps one to overcome – Nina Roz
Photos: BWS leader Charles Lambert gives cars to faithful Ugandans
By Reporter
Are you team LIVERPOOL or team ARSENAL? Take your bet here for big cash. CLICK HERE.
Yesterday I shared the Word behind the War and Gave away three Toyota Salon cars.
All is getting fired up at The Black Wall Street (BWS) house as Africa's first economic war rages on.
The brain behind the war, Africa's first economic, 'Field Marshall' Charles N. Lambert has awarded some of the faithful Ugandans with cars as a thank you for their efforts in fighting for Africa's economic independence. Charles gave out three Toyota salon cars to three lucky executors of the war at Black Wall Street house in Kampala.
"Yesterday I shared the Word behind the War and Gave away three Toyota Salon cars to faithful executors of the Economic War. Africa first," Charles Lambert said.