Sebunya Apparently Sweating Plasma As Rema Silently Congratulates Kenzo Upon Being Nominated In The Afrimma Awards
When celebrated local singer Edrisa Musuuza a.k.a Eddy Kenzo got nominated in the prestigious African Muzik Magazine Awards popularly known as the Afrimmas on Sunday night, a number of notable Ugandan artists took to social media and congratulated the 'Tweyagale' hit maker upon getting the nod in the widely respected awards for the second consecutive year.
The overly controversial Kenzo got nominated in the category in the category of 'Best Male East Africa' alongside Diamond Platnumz – Tanzania, Harmonize – Tanzania, The Ben – Rwanda, Khaligraph Jones – Kenya, Gildo Kassa – Ethiopia, Mbosso – Tanzania, Rayvanny- Tanzania, Ali Kiba- Tanzania and Otile Brown – Kenya.
Even with the category being populated with highly talented and popular East African artists that didn't stop a few Ugandan musicians from congratulating Kenzo from getting the nod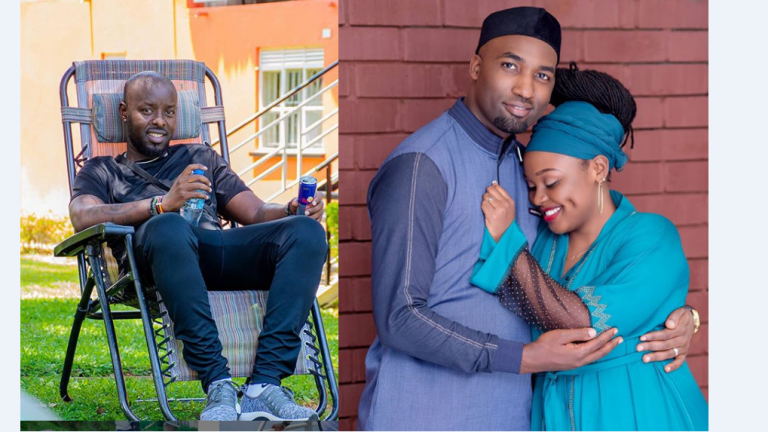 A source close to the singer also boldly intimated to us that Kenzo's Ex-baby mama Rema sent him a sweet harmless message that congratulated him for getting nominated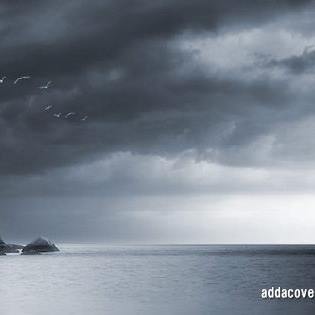 The Maverick is a seasoned Journalist and writer currently working for Galaxy FM. Connect with him on Social Media using the links below
BAMBI! Obunkenke e Garuga, essundiro ly'amafuta erya Moka likutte omuliro
Poliisi etandiise okunoonyereza ekivudde omuliro ku Ssundiro ly'amafuta erya Moka e Kitala ku luguudo lwe Garuga.
Omu ku bakozi ku Moka agambye nti omuliro gutandiise ku ssaawa nga 12 ez'akawungeezi era agamba nti omu ku mukozi munaabwe abadde alina ebidomola byatekamu Petulooli okutwalibwa ku kiziga nga beyambisa emmotoka ekika kya "Canter" era tebategedde kivuddeko omuliro.
Luke Owoyesigyire, amyuka omwogezi wa Poliisi mu Kampala n'emirirwano agambye nti tewali muntu yenna afudde wadde alumiziddwa wabula Poliisi etandiise okunoonyereza ekivuddeko omuliro.
Eddoboozi lya Luke
ESSANYU! Eyali omubaka wa Palamenti Kipoi abadde ku misango gy'okwagala okuwamba Pulezidenti Museveni yejjerezeddwa
Kkooti y'amaggye e Makindye yejjereza eyali omubaka we Bubulo West mu Palameti Tonny Nsubuga Kipoi ne bannamagye 5 emisango gy'okwagala okuvunika Gavumenti ya Pulezidenti Yoweri Kaguta Museveni.
Kipoi abadde avunaanibwa ne bannamaggye omuli Rogers Mweru, Yunus Lemertga, Ifosiga Saidi Dodla, Cassim Adams Mawa, Sergeant Okeng, James Shimali ne Yusuf Kiisa.
Abalamuzi 7 mu kkooti y'amaggye e Makindye nga bakulembeddwamu Lt General Andrew Gutti bagobye omusango ku bigambibwa nti obujjulizi bwona okuva mu bantu bonna 5, tebumatiza kusingisa Kipoi ne banne omusango.
Oludda oluwaabi lubadde lugamba nti wakati wa 2011 ne 2012 mu bitundu by'eggwanga eby'enjawulo omuli Kampala, Mpigi, Luwero Entebbe, Fort Portal, Mbale, Masaka ne Nakasongola, Kipoi ne banne batuula ne bateese okugyako Gavumenti ya Pulezidenti, ekintu ekimenya amateeka.
Kipoi era abadde ku misango emirala omuli okuba n'ebyokulwanyisa mu ngeri emenya amateeka, okutendeka abayekera mu ggwanga erya Democratic Republic of Congo (DRC) n'emisango emirala.
Emisango gibadde mu kkooti y'amaggye oluvanyuma lw'okukwattibwa mu 2018.
GIWUNYE! Kyaddaki Poliisi ekutte 2 ku muliro gwa Ivory Tower e Makerere, ebyama bizuuse mu nnaku 2
Poliisi ekutte abantu 2, bagiyambeko mu kunoonyereza ku muliro ogwasanyizaawo Ivory Tower, ekimu ku kizimbe ekikadde, ekibadde ffeesi ku yunivaasite Makerere olunnaku olw'eggulo.
Ivory Tower kubaddeko offiisi ez'enjawulo omuli offiisi y'ebyensimbi, evunaanyizibwa ku bakozi, okubala ebitabo, eby'amawulire ne offiisi endala era Poliisi eri mu kunoonyereza ku kyavuddeko omuliro.
Okusinzira ku mwogezi wa Poliisi mu ggwanga Fred Enanga, abakwattiddwa kuliko omusirikale n'omukuumi mu kitongole ky'obwannanyini ekikuumi.
Enanga agamba nti abakwate, bebalina okuuma ekizimbe kyokka balemeddwa okubaako kye bakola, ekyawadde omukisa omuliro, okusanyawo ekizimbe.
Mu kunoonyereza okusokerwako, kulaga nti omusirikale yabadde atambuddemu ate omukuumi wa Yunivasite e Makerere gwe yaleeta, kiraga nti yabadde yebasse.
Enanga era agamba nti Makerere obutaba na nsibuko y'amazzi, nga balina kugakima ku ssaawa wa Queen, kyawadde omukisa omuliro okusanikira ekizimbe.