ESSANYU! Minisita Rukutana afunye omukisa okuddamu okulambula ekibuga 'Kandaka', omulamuzi amukkirizza okudda awaka ku bukadde 4
Minisita Omubeezi ow'ensonga z'abakozi Mwesigwa Rukutana kyaddaki omulamuzi akirizza okusaba kwe era ayimbuddwa enkya ya leero.
Minisita Rukutana abadde ku limanda mu kkomera e Kitalya okuva sabiti ewedde nga 7 omwezi guno Ogwomwenda ku misango 7 omuli okugezaako okutta omuntu, okwonoona ebintu, okukuma mu bantu omuliro ssaako okulumya abantu, mu kiseera kya kamyufu ka NRM e Rushenyi mu disitulikiti y'e Ntungamo.
Enkya ya leero, omulamuzi wa kkooti e Ntungamo amukkirizza okweyimirirwa, ku bukadde 4 ez'obuliwo ate abamweyimiridde okuli eyaliko Minisita w'ebyamawulire Jim Muhwezi, Omusuubuzi Bob Kabonero n'omubaka we Igara West Michael Mawanda, basabiddwa ssente obukadde 50 buli omu, nga si zabuliwo.
Okusinzira ku munnamateeka Owen Murangira, Minisita Rukutana era asabiddwa okuwa kkooti Paasipoota ye.
FDC Blasts Police and Makerere Authorities for Laxity in Putting out Vicious Ivory Tower Fire
The opposition Forum for democratic change -FDC has demanded the police are held accountable for their negligence in suppressing the fire at the Historic Ivory Tower building in Makerere University.
A ravaging fire that started on Sunday at midnight destroyed a number of crucial offices including human resources, top managers among others.
This has since followed a second fire on the west wing of the University's main building which houses the Vice Chancellor's office and Council Room.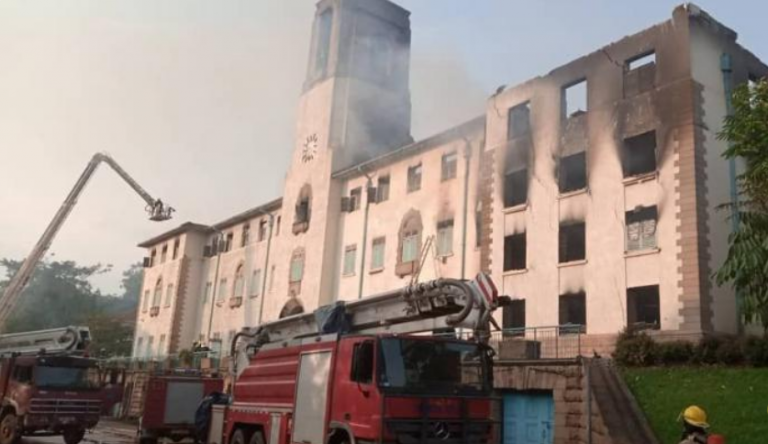 While holding a presser on Monday Morning at their party Head headquarters in Najjanakumbi John Kigonyogo the FDC deputy spokesperson says the police have failed in its capacity to extinguish the fire
Kikonyogo says the police arrived at the scene with the fire brigade when the fire started and watched on as the Ivory tower was being razed down claiming the water to suppress it was far.
''How can the police tell us the water is very far, these people are not serious, some of these people should be behind bars by now, you just watch the building burning'' Kigonyogo said.
He accuses the government of wasting a lot of money by injecting it into police yet they have failed in doing their job.
'' But all of you are aware that some of these police cars were being repaired as they are trying to extinguish the fire, how can we not have the capacity to extinguish a fire on one small building, it was spacious, there was no traffic jam, why didn't police get there on time'' Kikonyogo questioned
Kikonyogo also questioned why a big university like Makerere lacks a hydrant to extinguish the fire.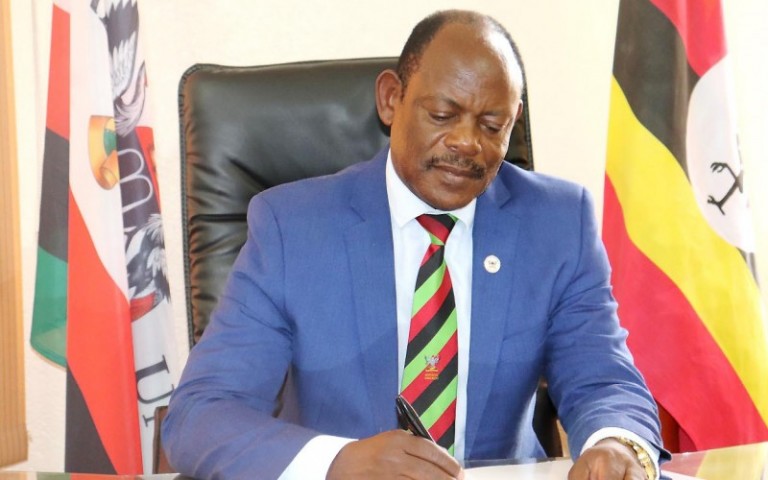 He said Makerere University has the capacity to manufacture its own fire sensors from their laboratories.
"those are some of the things we would do in our labs for those of us who studied physics, a university like Makerere where we have these young men who can even manufacture sensors, the vice-chancellor was saying because the building is wooden..what kind of nonsense is this" he added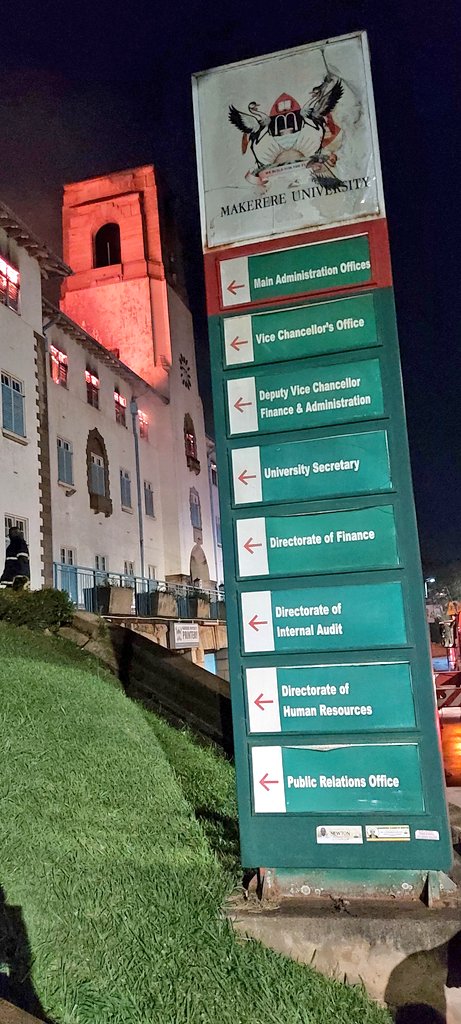 He says Uganda should borrow a leaf from those western countries where historic buildings are looked at as touristic sites and wondered why instead in Uganda, historic buildings like Kasubi tombs, Bulange are being destroyed
Nominations for Local Government Councils Kick Start Ahead of the 2021 Polls
The Electoral Commission (EC) on Monday kicks off the nomination exercise for over 45,000 elective positions for the local government councils level.
Candidates looking to be elected in the 2021 general polls for Local Government Council Elections report for selection starting today until October 1, 2020.
The candidates set to be nominated include Local Government Councils Elections – District or City Chairpersons and Councilors, Municipality or City Division,sub-county Chairpersons, and Councillors at the respective District Headquarters and others.
The EC Spokesperson Paul Bukenya, says the exercise will start from 9 am to 5 pm daily and it will be followed by campaigns that will end in elections on January 10th and February 8th, 2021.
Meanwhile, the EC has also put up a complaints desk to support the exercise.
Bukenya says the complaints' desk will provide any required information to the public and to election officials, to facilitate the process of verification of aspirants or supporters on the National Voters' Register.
Sheena Ruparelia Tips Women on Developing Societies
By Staff Writer
Win big with Fortebet as Premiere League Returns.CLICK HERE.
Ms Sheena Ruparelia one of the directors of Ruparelia Group has tipped women on how to compete with their male counterparts and bring transformative change within their societies and the country in general.
Sheena Ruparelia was speaking during an online talk show held at Victoria University Kampala alongside Uganda Law Society President-elect Phiona Nabasa Wall, Katusabe Ssemwezi the Academic Registrar Victoria University.
Other discussants included Karitas Karisimbi a Media personality and Malaa Kivila Odera the Founder & C.E.O Sylmax Consult.
Themed 'Enhancing Women Capabilities towards development in Uganda', the show was streaming live on the Victoria University Kampala Facebook Page.
The Managing Director Speke Group hotels noted that women struggle to make it in life is long, hard but very possible if they unite and work together.
"The struggle is long, it's hard but it is possible and we must unite together, we must support one another, we must be willing to learn and listen. Open your opportunities in every single day and appreciate it". Sheena Ruparelia says.
She adds "I think it's up to us to change the society, no one is going to do it for us, it is us to work together and togetherness education, willingness, openness and target orientation makes it possible, we can do it."
The youthful entrepreneur noted that there is also a problem of inequality against women and also against race which she says needs to be addressed in order to be able to work together to streamline and share the available opportunities equally.
"Women need to be looked at as equal as other members of the society. Women should also be willing and available to perform any role they feel they want to be doing." In terms of development, a woman can be involved in as much as she feels she can. Actually if you look at societies today, there are a number of women in key roles and they have done so much more and some times more than their male counterparts".
She appealed to women to always be confident and develop willingness to learn in order to achieve their goals in life.