AUDIO! Palamenti avuddeyo ku ky'omubaka Alupo okufa, Covid-19 atabuse
Palamenti ekyalinda alipoota y'abasawo okuva ku ddwaaliro ekkulu e Mulago, okuzuula ekituufu, ekyavuddeko omubaka Omukyala owa disitulikiti ye Pallisa Faith Alupo okufa.
Alupo yafudde akawungeezi k'olunnaku olw'eggulo ku Mmande era waliwo ebigambibwa nti yafudde Covid-19.
Wabula omwogezi wa Palamenti Helen Kaweesa, agambye nti ekituufu ekyavuddeko omubaka Alupo okufa tekimanyikiddwa mu kiseera kino, okutuusa ng'eddwaaliro lifulumizza Alipoota.
Eddoboozi lya Helen
Mu Palamenti akawungeezi ka leero, sipiika Rebecca Alitwala Kadaga, abikidde Palamenti mu butongole era Palamenti esirise okumala eddakika namba, olw'okujjukira Omugenzi, ebirungi byakoledde eggwanga n'Omutonzi okumusasira ebyamusobako.
Alupo yalondebwa mu Gwomukaaga 2018 oluvanyuma lwa munnakibiina kya FDC eyali alondeddwa okukikirira abakyala be Pallisa Catherine Achola okugibwa mu Palamenti oluvanyuma lw'akakiiko k'ebyokulonda okutankana ebiwandiiko byeyakozesa mu kwewandiisa.
Nina Roz drops inspirational Reggae song titled "Fight For It"
Black Market Records affiliate Nina Roz, real name Nina Nankunda, has released a brand new inspirational song "Fight For It" in which she urges the listener to hustle hard and fight for what they want.
Ten days ago, Nina Roz dropped a brand new audio for a song dubbed Billboard Kipande. as the song continues to climb up music charts, she has dropped another one dubbed Fight For It.
Fight For It is a Reggae song sang in Luganda and English. In the lyrics, Nina Roz urges people to fight for what they want and do whatever it takes to claim what's theirs.
The self-proclaimed Ugandan Property continues to show her versatility and ability to use her talent to inspire the listener in this new song. It is one you will definitely love with the first listen:
There are unconfirmed rumors that the songstress decided to give her life to Christ and transformed into a completely changed person. Sources close to her reveal that her music henceforth will be about faith, inspiration and love.
First though, listen to "Fight For It" below:
Read Also: Drugs torture spiritually and only God helps one to overcome – Nina Roz
Photos: BWS leader Charles Lambert gives cars to faithful Ugandans
By Reporter
Are you team LIVERPOOL or team ARSENAL? Take your bet here for big cash. CLICK HERE.
Yesterday I shared the Word behind the War and Gave away three Toyota Salon cars.
All is getting fired up at The Black Wall Street (BWS) house as Africa's first economic war rages on.
The brain behind the war, Africa's first economic, 'Field Marshall' Charles N. Lambert has awarded some of the faithful Ugandans with cars as a thank you for their efforts in fighting for Africa's economic independence. Charles gave out three Toyota salon cars to three lucky executors of the war at Black Wall Street house in Kampala.
"Yesterday I shared the Word behind the War and Gave away three Toyota Salon cars to faithful executors of the Economic War. Africa first," Charles Lambert said.
People Power Spoke Person Joel Ssenyonyi Speaks Out On Allegations Chameleon Was Denied The NUP Card On Grounds Of Unpopularity And Religion
Renown people power spokes person Joel Ssenyonyi has finally released a statement addressing allegations that celebrated local singer Jose Chameleon was denied membership in the National Unity Platform on grounds of religion and unpopularity among the electorate.
It should be noted that social media was yesterday evening awashed with comments of frustration after what appeared to be Chameleon's vetting document found it's way online.
The document indicated how the vetting committee used religion and the singer's lack of popularity as the two main weakness as to why he lost the party card to season politician Latif Ssebagala.
Perhaps after getting alot of backlash on social media, the National Unity Platform Spokes person Joel Ssenyonyi has finally come out and quashed the document making rounds on social media saying the young and vibrant party never used any of the parameters mentioned.
He quickly shared the real document that the vetting team used to decided who between Chameleon and Latif represents NUP in the upcoming mayoral elections
"The document on the left is fake, please treat it with the contempt it deserves. The correct template that was used in assessing NUP aspirants is the one on the right. Political interests should not cause us to become such liars" Ssenyonyi clarified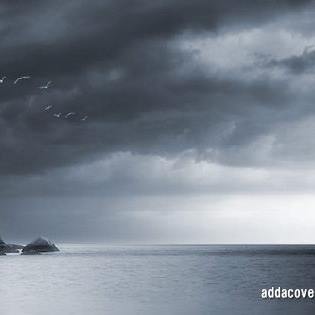 The Maverick is a seasoned Journalist and writer currently working for Galaxy FM. Connect with him on Social Media using the links below