MultiChoice Talent Factory brings New York Film Academy Webinar Series to African viewers
The MultiChoice Talent Factory (MTF), MultiChoice's flagship shared-value initiative, is proud to announce the launch of a virtual pop-up event The 20/20 Series on the MTF Portal www.multichoicetalentfactory.com. MTF has partnered with the New York Film Academy College of Visual & Performing Arts (NFYA) to bring this web series to African filmmakers exclusively through the MTF Portal.
Created and moderated by NYFA's Creative Director of Filmmaking and Cinematography, Liz Hinlein, each episode of The 20/20 Series features a conversation between Liz and creative visionaries across the globe, bringing viewers into their homes, hubs and workspaces to share their artistic practice and process.
From cinematographers to screenwriters, producers and more, The 20/20 Series includes industry professionals spanning filmic disciplines. Guests so far have included award-winning filmmaker and MTF Academy Director (West Africa) Femi Odugbemi, writer, director and producer Sarah Pirozek and Golden Globe nominated actor Piper Perabo, and many more. Liz Hinlein, who curated the discussions to provide insight into the creative vision of artists, has also opened up the conversation to audiences, giving them the chance to ask questions.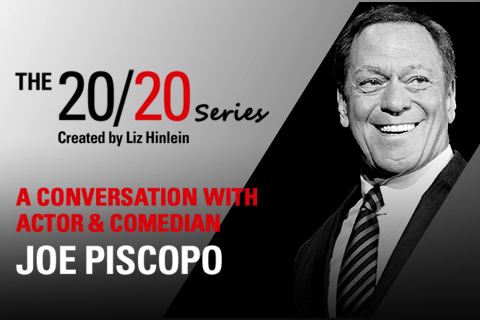 "African storytelling is extraordinarily unique and has roots that are deep in traditions and history like no other. New York Film Academy has been privileged to host thousands of African creative storytellers over the years as students and we are always looking for new ways to share NYFA's approach to film education with aspiring African filmmakers and members of the vibrant African film industry.  The NYFA partnership with the MultiChoice Talent Factory is a tremendous benefit in this regard and we are honored that as part of this collaboration MTF will host NYFA's The 20/20 Series." – NYFA President Michael J Young
The MTF and NYFA partnership kicked off in 2018, during the inaugural year of MTF, and in 2019, this relationship saw three MTF students – one from each of the three academies in West (Lagos), East (Nairobi) and Southern (Lusaka) – given the once in a lifetime opportunity to participate in an eight-week long film workshop at NYFA campus in New York City.
As one of the world's leading visual and performing arts schools, NYFA has been an important partner to MTF. Strategic partnerships with internationally acclaimed organisations like NYFA have helped MTF unlock unique opportunities to empower Africa's creative industries to tell authentic stories to a global audience.
"The launch of NYFA's The 20/20 Series on the MTF Portal is part of MultiChoice's commitment to amplify creative voices and constructively impact entertainment industries in Africa. The 20/20 Series enables critical discussions on film and TV, inspires film and TV creatives across the African continent and assists in building global connections into the future." – Yolisa Phahle, MultiChoice Group CEO General Entertainment.
To watch The 20/20 Series, which is now available on the MTF Portal, visit the MTF Portal. If you haven't registered on the portal yes, please click on the link to register for free: https://multichoicetalentfactory.com/user/register.
About the MultiChoice Talent Factory:
The African continent is steeped in a rich and diverse history of living passionately through language, art, music, and colourful storytelling. As the continent continues to change rapidly, the entertainment industry has become ever more relevant. MultiChoice Africa has identified an opportunity in this fast-changing environment—one that will have a lasting impact on the industry as a whole. The MultiChoice Talent Factory (MTF) is a multi-tiered training programme (Academies, Masterclasses & Portal) designed by MultiChoice Africa to focus on positively impacting the technical and professional value chain in the film and television industry across the continent. As a business born and bred in Africa, we have a long-term commitment to making a socioeconomic difference in the countries in which we operate. As such, this initiative helps to play a positive role in growing Africa's creative industries. MTF is a shared-value initiative that provides a platform for the creative industries to develop their talent and engage with one another through their shared passions. Through the MTF Academies (every year, the academies select 60 talented individuals from across 13 countries to participate in a 12-month academic and practical immersion programme including both theory and hands-on experience in cinematography, editing, audio production and storytelling) we are building a pipeline of good local content for our channels whilst the Masterclasses focus on developing technical skills of established creatives in cinematography, audio and storytelling to improve the quality of local productions and are conducted by leading African and international industry experts. The MTF Portal is the golden thread that brings talent and opportunities together on one platform. It is a Pan-African, film and television digital marketplace that offers open, cost-free access to film creatives across the continent to showcase their talent, access opportunities, stay up to date with industry news and expand their industry network. Through this initiative, MultiChoice Africa's demonstrates its commitment to enriching lives by developing the art of inspired local storytelling and story making, while simultaneously growing a legacy of local content on our DStv, GOtv and Showmax platforms and ultimately continue showcasing Africa's rich cultural heritage and diversity. More information available on www.multichoicetalentfactory.com
If you have any questions about the MultiChoice Talent Factory, please contact us on info@multichoicetalentfactory.com
About the New York Film Academy:
New York Film Academy College of Visual & Performing Arts (NYFA) is regionally accredited by the Western Association of Schools and Colleges (WASC), nationally accredited by the National Association of Schools of Art & Design (NASAD), and an approved higher education institution by the U.S. Department of Education. NYFA is ranked in the top film schools in the world by the industry professionals at Variety and Hollywood Reporter publications.
NYFA is designed for a new generation of storytellers – artists who share a driving passion and want to learn by doing, creating their own projects in a hands-on, intensive environment.
From day one, NYFA programs balance rigorous academics with practical application to train students to tell compelling visual stories and develop their skills to the fullest extent possible. Students learn to operate industry-standard equipment and software while working in professional facilities, all under the guidance of an award-winning faculty of professionals who remain active in their fields. Through the highest-quality, project-based education, NYFA students experience how all aspects of their chosen craft relate to, interact with, and depend upon each other.
NYFA welcomes students from diverse backgrounds from over 120 countries and all walks of life. This nurtures a supportive, positive atmosphere conducive to the level of collaboration necessary to create great work.
Students can choose from a rich variety of accelerated degree programs, 1- and 2-year conservatories, and workshops, as well as teen (pre-college) programs and kids camps in the visual and performing arts. NYFA offers programs online and also has campuses in New York City, Los Angeles, and South Beach, Miami; Gold Coast, Australia; and a year-round location and in Florence, Italy. Summer workshops are offered at numerous domestic and international locations including Harvard University, Paris, and more.
For more information visit www.nyfa.edu
Zari reveals her boyfriend Shakib Cham's age
Zari finally reveals her boyfriend Shakib Cham's age…
Classy socialite, Zari Hassan has come out to defend herself after facing heavy criticism, banter and trolls for making out with 'younger boys'.
About a month ago, Zari left Netizens in wonderland after she was smoked out in a nightclub, grinding a young guy. It later came to light that she and Chap are not just friends but partners in passion.
She took to her Instagram page and confirmed their entanglement and told critics off!
"…I am free to do whatever I feel like. Life is too short. I gotta enjoy it as I'm supposed to," the self-styled Boss Lady barks. Prior to this, she had just had a fling, GK Choppa, which ended as soon as the holy month Ramathan started.
READ MORE: Zari speaks out after video her grinding toy boy in night club surfaces
Our investigative Bazzinyi laid a strategy, specifically to uncover the identity of this lucky dude, drilling the tried and tested Zari's honeypot.
Trust the dedicated Bazzinyi team! Within a short period of time, they had already gathered enough info about the chap.
Shakib Cham is the name of the guy, a Ugandan by Nationality, who was raised in the Kawempe slums. Apparently, Shakib's work is to look good, smell nice, kwetega and smash loaded mamas. Numerous sources tip us that he is in his mid-20s.
However, Zari claims that Shakib is actually older than what is peddled on the social media streets. In a latest interview with a local media house, the mother-of-five trashed all the allegations that she's molesting Shakib. She says he is a grown able-bodied chap, who is equipped with all the Zzina skills.
"Why are people mad tho? Shakib is 30. He just looks good…lol. I hear 18 year, 20 year old…molesting. Do they even know the meaning of molestation? Smh," Zari blasted and vowed to continue making merry with her man.
Watch the two lovebirds making merry below:
Enock Mugabi aka Eye Witness is a Journalist, Seasoned Writer and Music Analyst with a passion for sports.
Connect with him on social media using the links below in bio.
He is an old man that looks good
Zari Hassan has revealed her new lover, Shakib Cham's age following online slurs from critics claiming that she is molesting a teenager.
For about a month now, Ugandan socialite Zari Hassan has been back in the headlines following footage that went viral of her making out with a one Shakib Cham.
Shakib, a Ugandan city boy, is not the most popular and in efforts to know more about him, a few critics have revealed that he is a young boy raised in the Kawempe slums.
Other netizens on social media claim he is barely 20-years-old and that Zari has made it a habit of sleeping around with young boys.
Also Read: Friends Again – Zari Hassan Accepts Etania's Apology
The South Africa-based socialite and businesswoman, however, trashes the growing allegations that claim she is molesting an 18-year-old.
While speaking to MBU, Zari Hassan made it clear that Shakib is a grown man who just takes care of himself and looks good.
She questioned if those that claim that she is molesting a 30-year-old even know the meaning of the words they use.
"Why are people mad tho? Shakib is 30 he just looks good…lol. I hear 18 year, 20 year old…molesting. Do they even know the meaning of molestation? Smh," Zari revealed in a conversation with MBU.
Zari is not bothered by what is said by her haters and maintains that she will always love what her heart wants regardless of public opinion.
Well, if he is above 18, she has the right and they look good together, don't they? We wish them all the best!
Swangz Avenue launches Creative Academy
By Our Reporter
Swangz Avenue, an audio-visual production company has launched a creative academy.
The Academy will offer courses in audio production, cinematography, digital video editing, live broadcast, script writing, and film production, among others.
With over 14 years of experience in producing audio and visual content, Swangz Avenue will skill young creative minds with an intent to build a bridge between basic school education and the creative industry professional world through a curriculum, which is both innovative and modular, under the tutelage of industry professionals to join the immense opportunities the creative industry has to offer.
"The sector is heavily unskilled yet the demand for quality audio and visual production is at an all-time high. We believe this skilling initiative will make a significant leap at improving the quality of productions but most importantly create jobs," says Julius Kyazze, the Head of Business at Swangz Avenue.
All courses will employ an 80% hands-on teaching technique with the rest being theoretical assessments.
The Swangz Creative Academy has started registration for the June entry with focus on the first two courses; Audio Production & Broadcast Production.
The Academy is certified by the Directorate of Industrial Training (DIT) under the Ministry of Education and Sports.
You can register here.