Museveni confirms Covid-19 Task force to meet over religious places, schools, bars
ENTEBBE: President Yoweri Museveni has confirmed that the Covid-19 Task Force will meet this week over the pending group yet to open business.
Religious places, bars, schools, beaches and gyms among other places are yet to open due to the restrictions imposed on them by government as a result of the Covid-19 pandemic.
In his speech at the Covid-19 prayer service organised by the first lady Janet Museveni at State House in Entebbe, President said that a meeting has been planned.
Museveni confirmed: "The national #Covid19 task force will meet this week, to see what to do with the schools, churches, bars, and others. But people should be the custodians of their own health."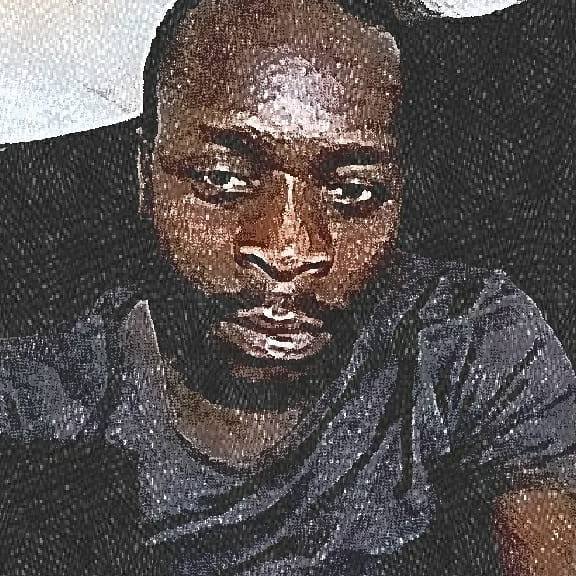 Award winning journalist and writer who has worked as a stringer for a couple of acclaimed South Africa based German journalists, covered 3 Ugandan elections, 2008 Kenya election crisis, with interests in business and sports reporting.
AUDIO! Maama attiddwa mu by'okubba ennyanya, Omutabani alidde obuwuka mu maaso ga Poliisi
Entiisa ebuutikidde abatuuze ku kyalo Butebi Cell mu disitulikiti y'e Mityana, omutuuze bw'asangiddwa ng'afiiridde mu nimiro ya neyiba we.
Omukyala Nagawa Zaverina Prossy ali mu gy'obukulu 65, omulambo gwe gusangiddwako enkwagulo ku ffeesi n'emikono era kiteeberezebwa attiddwa olw'okusangibwa nga yenyigidde mu kubba ennyanya.
Omulambo gwa Nagawa wegusangiddwa, wasangiddwawo ekitereke kye nnyanya okumpi n'ekifuba, ekitabudde abatuuze nga kiraga nti abadde yenyigidde mu kubba.
Mutabani w'omugenzi, Kyabasinga Yuda Tadeo, asigadde asobeddwa ku nfa ya nnyina, kwe kusaba Poliisi okunoonyereza okuzuula ekituufu.
Mutabani w'omugenzi
Ate omwogezi wa Poliisi mu bitundu bya Wamala Racheal Kawala, agambye nti Poliisi ekutte omusajja Emmanuel Nduhuru, omukozi mu nimiro omusangiddwa omulambo, abayambeko mu kunoonyereza.
Kawala agamba nti Nduhuru ali ku misango gy'akutta muntu.
Kawala
ANTI 2021! Poliisi ekutte bannakibiina kya NRM 5 lwa mmundu, baboogezza ebyama – Audio
Kyaddaki Poliisi ekutte abantu bataano (5) abaalabikidde mu katambi ku mikutu migatta bantu, nga bagamba nti bannakibiina kya NRM nga bambadde obusaati bw'ekibiina era nga bakutte ebimundu ebijingirire ebya AK47.
Abakwate kuliko Thomas Mwiru akulembera akabinja kabwe, Sejja Robert, Sentamu Zubair, Kaluya Robert ne Abdullah Kakoba, era bonna bali ku kitebe kya Poliisi e Iganga.
Okusinzira ku mwogezi wa Poliisi mu ggwanga Fred Enanga, abakwate balina akabinja kaabwe aka 'Busoga NRM Youth Security Network' era akatambi, kaakwatibwa nga bali mu kukumba mu kibuga kye Iganga.
Enanga era agamba nti abakwattiddwa, okusangibwa n'emmundu enjigirire kimenya amateeka ng'abantu bayinza okuzeyambisa okutigomya abatuuze era alipoota z'emisango gyabwe gy'asindikiddwa eri omuwaabi wa Gavumenti e Iganga okuwabula Poliisi ku kiddako.
Eddoboozi lya Enanga
Christiano Ronaldo Tests Positive For Coronavirus
Christiano Ronaldo has tested positive for the coronavirus, the Portuguese Football Federation has announced.
The 35-year-old has left Portugal's training group, where he had been preparing for a Nations League match with Sweden on Wednesday evening, and has begun a period of self-isolation at home.
Ronaldo experienced no symptoms and posted a photograph on social media on Monday evening showing himself having dinner together with the rest of the Portuguese squad. "Together on and off the field" the captain read.

However the entire squad was tested following their captain's positive result and all came back negative.
Ronaldo played in both of Portugal's first two games over the international break, starting against Spain in Lisbon before playing the entire Nations League match against France in Paris on the weekend.
Ronaldo will miss Juventus' Serie A match against Crotone on Saturday as well as their first Champions League date with Dinamo Kiev, but he should be available for a meeting with his old rival Lionel Messi when Juve play Barcelona in Turin on 28th October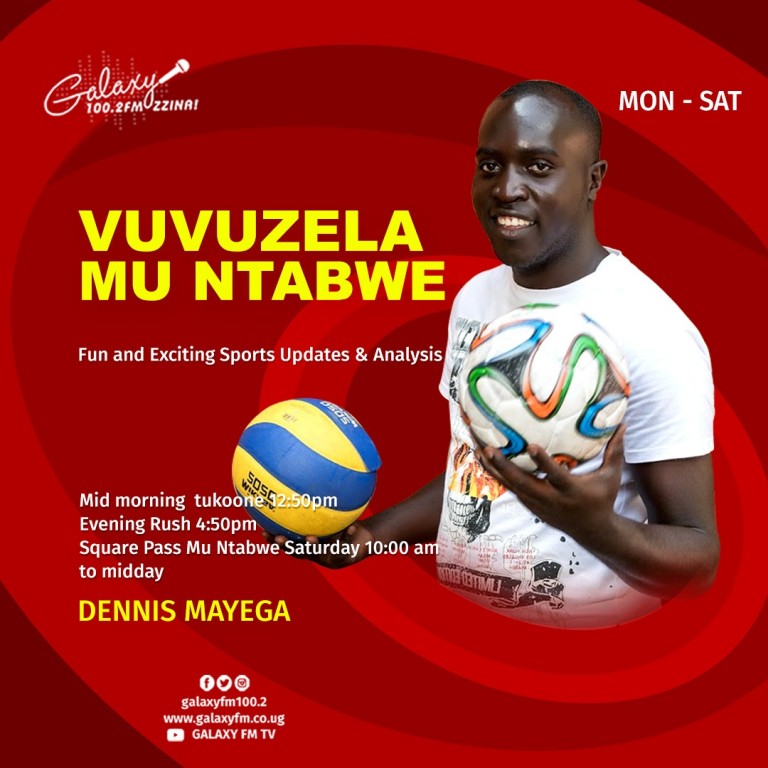 Vuvuzela Mu Ntabwe(12:50-1pm) in Midmorning Tukoone.
Vuvuzela Mu Ntabwe(4:50-5pm) in Evening Rush.
Square Pass Mu Ntabwe(10-12pm) on Saturday.
All on 100.2 Galaxy Fm Zzina!