GIWUNYE! Maama akwattiddwa ku by'okufumbiza muwala we omuto owa P6, Omuko bamututte talinnya abitebye
Poliisi y'e Abim ekutte maama myaka 39 ku misango gy'okufumbiza muwala we atanetuuka.
Maama Maurice Auma nga mutuuze ku kyalo Nateete mu ggoombolola y'e Awach yakwattiddwa akawungeezi k'olunnaku Olwokutaano nga 28, August, 2020 nga kivudde ku batuuze okutemya ku Poliisi nti omuwala myaka 16 asindikiriziddwa okufumbirwa omusajja myaka 24.
Mu mateeka ga Uganda, omuntu yenna singa anyumya akaboozi n'omwana omuto ali wansi w'emyaka 18, avunaanibwa gwakusobya ku mwana era mu Uganda, musango gwa naggomola.
Maama Auma n'omusajja eyabadde yewangulidde omukyala Patrick Okech bonna batwaliddwa ku kitebe kya Poliisi ekya Abim era okunoonyereza kutandikiddewo mbagirawo.
Auma yabadde aweereddwa ente ssaako ne ssente enkalu, omuvubuka Okech okutwala muwala we abadde mu P6 ku Gwotapo Primary School mu disitulikiti y'e Abim.
Living Twazagye, addumira Poliisi mu disitulikiti y'e Abim agambye nti essaawa yonna Maama Auma n'omuvubuka Okech bakutwalibwa mu kkooti amangu ddala nga Poliisi afundikidde okunoonyereza.
Pastor Martin Ssempa blames the recent sex party arrests on Bad Black
Following the recent arrest of 21 suspects at a private house in Kireka during a sex party, renown city pastor Martin Ssempa has put the blame of the act on city socialite Bad Black.
Before blaming Bad Black, the outspoken city pastor first disclosed how he felt very irritated when he came across a clip that had females stripping naked during the party before police raided the scene.
He explained how the act was indeed a very sinful deed that promotes a lot of sexual immorality amongst the youth.
He castigated Bad Black for being the cause of such acts when he saw one of the female's in the clip leaking her lips like how Bad Black always does.
He went on to mention how the females who were in the clip seemed to be Bad Black's students.
The girls who were appeared in the sex party arrest video seem to be Bad Black students because of the way they were leaking their lips. Those habits I got to see them from Bad Black

Pastor Martin Ssempa
Read Also: Police confirms raiding sex party and arresting 21 suspects in Kireka
Big Odds, Win You Big Money-Don't Miss Out On Exciting Market Offers As Kagwirawo Brings You All The Big Premier League Games This Weekend
With almost all betting shops closed down due to covid-19 pandemic and only a few online betting companies left to provide games to bet on in the world football, Kagwirawo sports bet has already stepped up it's first class betting services as a way of standing by customers in thick and thin.
To sufficiently cover up the space left by hundreds of physical betting shops, Kagwirawo in the month of July  introduced weekly Mega Jackpots where punters are able to bet and win 10 million shillings in the weekly Jackpot.With a stake of onl;y 200 Shillings bettors stand a chance of walking home with the whopping cash bonanza.
For those interested in betting on the Jackpot, all you need is your phone and some money on either Airtel or MTN Mobile Money.
To bet on the Jackpot via MTN simply dial *165*4*6*4# then select N0.4(Jackpot)
To bet on the Jackpot via Airtel simply dial *185*5*3*1# then  select No.4(Jackpot
You can also take advantage of our robust website http://www.kagwirawo.co.ug and place your bets online
For those addicted to mobile Apps, you can also download our mobile App from our new colorful website http://www.kagwirawo.co.ug
For help quickly get in touch with our dedicated customer serviced center on 0702215201/0312215201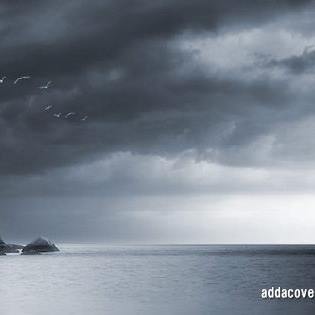 The Maverick is a seasoned Journalist and writer currently working for Galaxy FM. Connect with him on Social Media using the links below
Roke Telkom Partners with Facebook to Bring High Speed Internet to Millions of Ugandans
Roke Telkom, a Ugandan public service provider for voice and data communications services and Facebook Inc, a global social networking service provider, have today launched a new internet service program dubbed Roke Express Wi-Fi to take high-speed internet connections to millions of Ugandans at a lower cost.
Speaking at the launch, Mr. Roger Sekaziga, the Chief Executive Officer of Roke Telkom said; "I wish to extend our gratitude to Facebook and its Founder, Mr. Mark Zuckerberg for extending this opportunity to us. We thank Facebook for choosing us as the ideal partner for the Express Wi-Fi initiative in Uganda. Your choice is a great mark of confidence in our services and brand and we commit to ensure that through this partnership, millions of Ugandans gain access to affordable internet across the country."
According to a Uganda Communications Commission (UCC) 2019 report, only 23% of a population of more than 44 million Ugandans were internet users. A Forbes 2020 report also indicated that there was a 70% increase in internet usage due to the COVID-19 pandemic therefore this initiative will go a long way in enabling a number of Ugandans access the internet.
"The Roke Express Wi-Fi is a more scalable service network that will enable us increase the number of access points to the internet, improve our deployment scale and enhance the efficiency to over 600 Rokespots," Mr. Sekaziga said.  He added that Roke is now able to offer a more diversified set of services including; promotional offers, while charging for some, which will ultimately improve the company's customer's experiences and position Roke Telkom as a front runner in internet service provision.
Roke Telkom expects the program to enhance its ability to understand the market better and tailor products best fit for its customers. "This partnership represents a great deal to our company and also Uganda at large, seeing that now more Ugandans will be able to access better internet services even in the most remote regions of the country at affordable prices," Mr. Sekaziga noted.
Facebook first began testing its Express Wi-Fi service network five years ago, and has since expanded across many African countries including; Tanzania, Kenya and most recently Uganda. The program is intended to offer local entrepreneurs and the grass root communities affordable internet services. The partnership between Facebook and Roke Telkom is the first of its kind to be launched in Uganda.
Mr. Michael Mukasa, the Chief Commercial Officer at Roke Telkom said that, "Roke Telkom is a 100% Ugandan enterprise and our key tenet is inclusion, therefore we are proud to be making strategic strides and impactful partnerships towards not only our business growth but also continuously shaping the internet service space and technological needs of Ugandans in an ever-evolving digital era."
Such strategic partnerships indicate that, regardless of the setbacks COVID-19 has created, Ugandan enterprises continue to strive to bring better services to the citizens.
Uganda becomes the 8th country in Africa to partner with Facebook to build more internet access points that will enable developing countries easily set up and manage their hotspots, in turn providing high speed connectivity to more communities.
 About Roke Telkom:
 Roke Telkom Ltd is a Uganda based telecommunications company in operation since 2006 licensed by Uganda Communications Commission (UCC) under a Public Service Provider (PSP) license. In addition to this, Roke obtained its telecommunications services license in the same year. In 2010, this license was upgraded to a Public Infrastructure Provider (PIP) license in order to expand the range of products and services offered to the market.