Museveni Directs IGP to Lock-up Politicians Holding Open Rallies ahead of 2021 Polls
Museveni has ordered the Inspector General of Police-IGP to arrest anyone including ministers who are caught defying the ministry of health guidelines.
Museveni says both the ruling National Resistance Movement (NRM) party and opposition politicians have been holding mass campaigns that have attracted crowds.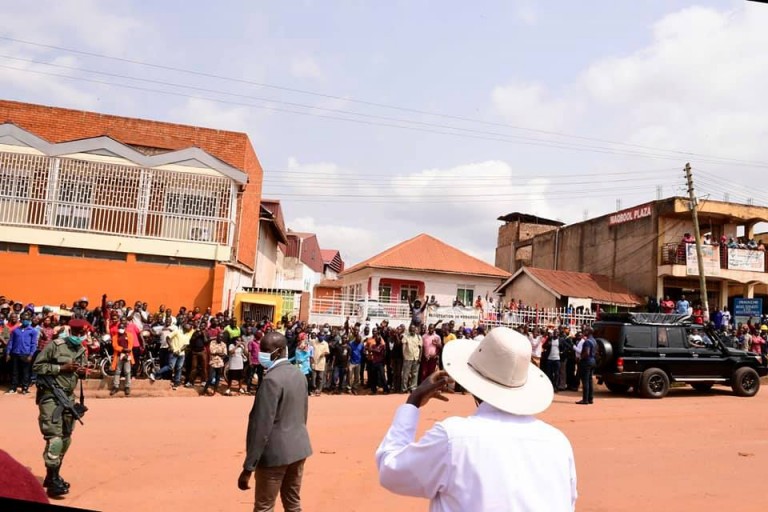 "Regarding the politicians that have been gathering People contrary to the guidelines, my order to the IGP is now out. No. 1, no Public meeting of any type have been allowed since March except the ones following the guidelines. In the past, the politicians (Aceng, Anite, etc…. were pleading that the People were gathering against their will." he explained.
His stiff directives come a time when Uganda's COVID-19 cases have sharply risen to now 2,679, 1,268 recoveries, and 28 deaths.
"The order now is: "Do not put yourself in a situation where people gather around you. If you do, we shall arrest you." he said.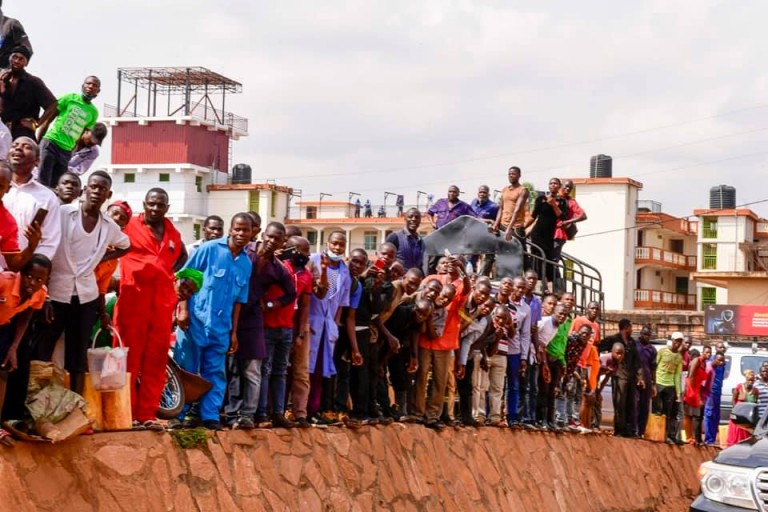 Museveni has also declared the 29th of August a Public Holiday during which National prayers will be held.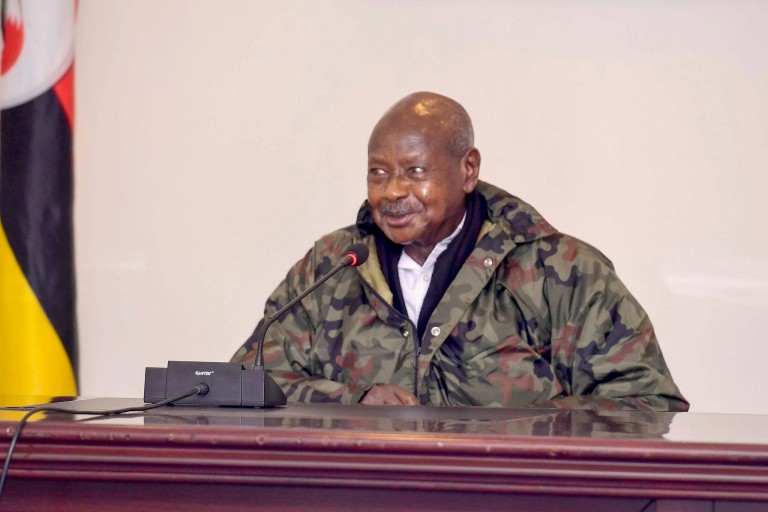 In a tweet on his official Twitter handle the president wrote "Therefore, by the powers given to the President of Uganda by Section 2(2) of the Public Holidays Act, I declare the 29th of August 2020, a day of National Prayers and a Public Holiday. Stay in your houses or Compounds and pray."
The Press Secretary to the president Don Wanyama, the National Prayers will start at midday, the theme is, "Thus far has the LORD helped us." 1 Samuel 7:12.
Zari reveals her boyfriend Shakib Cham's age
Zari finally reveals her boyfriend Shakib Cham's age…
Classy socialite, Zari Hassan has come out to defend herself after facing heavy criticism, banter and trolls for making out with 'younger boys'.
About a month ago, Zari left Netizens in wonderland after she was smoked out in a nightclub, grinding a young guy. It later came to light that she and Chap are not just friends but partners in passion.
She took to her Instagram page and confirmed their entanglement and told critics off!
"…I am free to do whatever I feel like. Life is too short. I gotta enjoy it as I'm supposed to," the self-styled Boss Lady barks. Prior to this, she had just had a fling, GK Choppa, which ended as soon as the holy month Ramathan started.
READ MORE: Zari speaks out after video her grinding toy boy in night club surfaces
Our investigative Bazzinyi laid a strategy, specifically to uncover the identity of this lucky dude, drilling the tried and tested Zari's honeypot.
Trust the dedicated Bazzinyi team! Within a short period of time, they had already gathered enough info about the chap.
Shakib Cham is the name of the guy, a Ugandan by Nationality, who was raised in the Kawempe slums. Apparently, Shakib's work is to look good, smell nice, kwetega and smash loaded mamas. Numerous sources tip us that he is in his mid-20s.
However, Zari claims that Shakib is actually older than what is peddled on the social media streets. In a latest interview with a local media house, the mother-of-five trashed all the allegations that she's molesting Shakib. She says he is a grown able-bodied chap, who is equipped with all the Zzina skills.
"Why are people mad tho? Shakib is 30. He just looks good…lol. I hear 18 year, 20 year old…molesting. Do they even know the meaning of molestation? Smh," Zari blasted and vowed to continue making merry with her man.
Watch the two lovebirds making merry below:
Enock Mugabi aka Eye Witness is a Journalist, Seasoned Writer and Music Analyst with a passion for sports.
Connect with him on social media using the links below in bio.
He is an old man that looks good
Zari Hassan has revealed her new lover, Shakib Cham's age following online slurs from critics claiming that she is molesting a teenager.
For about a month now, Ugandan socialite Zari Hassan has been back in the headlines following footage that went viral of her making out with a one Shakib Cham.
Shakib, a Ugandan city boy, is not the most popular and in efforts to know more about him, a few critics have revealed that he is a young boy raised in the Kawempe slums.
Other netizens on social media claim he is barely 20-years-old and that Zari has made it a habit of sleeping around with young boys.
Also Read: Friends Again – Zari Hassan Accepts Etania's Apology
The South Africa-based socialite and businesswoman, however, trashes the growing allegations that claim she is molesting an 18-year-old.
While speaking to MBU, Zari Hassan made it clear that Shakib is a grown man who just takes care of himself and looks good.
She questioned if those that claim that she is molesting a 30-year-old even know the meaning of the words they use.
"Why are people mad tho? Shakib is 30 he just looks good…lol. I hear 18 year, 20 year old…molesting. Do they even know the meaning of molestation? Smh," Zari revealed in a conversation with MBU.
Zari is not bothered by what is said by her haters and maintains that she will always love what her heart wants regardless of public opinion.
Well, if he is above 18, she has the right and they look good together, don't they? We wish them all the best!
Swangz Avenue launches Creative Academy
By Our Reporter
Swangz Avenue, an audio-visual production company has launched a creative academy.
The Academy will offer courses in audio production, cinematography, digital video editing, live broadcast, script writing, and film production, among others.
With over 14 years of experience in producing audio and visual content, Swangz Avenue will skill young creative minds with an intent to build a bridge between basic school education and the creative industry professional world through a curriculum, which is both innovative and modular, under the tutelage of industry professionals to join the immense opportunities the creative industry has to offer.
"The sector is heavily unskilled yet the demand for quality audio and visual production is at an all-time high. We believe this skilling initiative will make a significant leap at improving the quality of productions but most importantly create jobs," says Julius Kyazze, the Head of Business at Swangz Avenue.
All courses will employ an 80% hands-on teaching technique with the rest being theoretical assessments.
The Swangz Creative Academy has started registration for the June entry with focus on the first two courses; Audio Production & Broadcast Production.
The Academy is certified by the Directorate of Industrial Training (DIT) under the Ministry of Education and Sports.
You can register here.