MTN announces new group President and CEO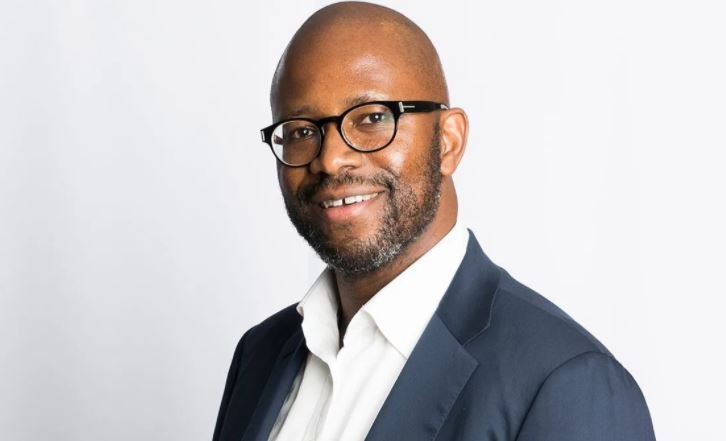 By Our Reporter 
MTN Group has appointed Ralph Mupita as the new group President and CEO with effect from 1 September 2020.
Ralph is the current MTN Group CFO, a role in which he has served since April 2017, and has played a critical role in the development and execution of the group's strategy, capital allocation processes, financial performance as well as in the resolution of a number of complex regulatory matters.
MTN Group chairman Mr Mcebisi Jonas said: "After a rigorous and extensive search process, we are pleased to have appointed someone of Ralph's calibre, experience and ability to fill the group president and CEO position. Ralph's experience as the group CFO, strong knowledge of our businesses and markets, as well as successful background in financial services, M&A and emerging markets, place him in an excellent position to lead the growth and sustainability of the business going forward."
Ralph is a graduate of the University of Cape Town with a degree in Engineering and an MBA. Prior to joining MTN Group, Ralph was the CEO of Old Mutual Emerging Markets for five years, a business that provided financial services to individuals and corporates across 19 countries in Africa, Latin America and Asia, managing over R1 trillion of customer assets under management at the time.
Commenting on his appointment, Ralph said: "Leading a business with MTN Group's history, scale and socio-economic impact is a privilege and honour, and I look forward to working with the group board and executive committee in driving growth and unlocking value for shareholders and broader stakeholders."
"MTN Group is well positioned to take advantage of the digital acceleration shifts and opportunities across our markets, and we are well placed to play an important and leading role in digital and financial inclusion of the African continent, working with our stakeholders and partners."
The current group president and CEO, Rob Shuter, will step down from his executive responsibilities on 31 August 2020 and will thereafter support Ralph as required until the end of his fixed-term contract early next year.
The post MTN announces new group President and CEO appeared first on BigEye.UG.
Jaqi Deweyi launches Travel TV Show
By Our Reporter
Media personality Jaqi Deweyi has launched her own Travel TV Show.
Dubbed "Travel with Enock and Jaqi", the new TV travel show is aimed at shining a spotlight on different touristic destinations, the local people as well as their cultures.
"We will show you where to go, what to do and how to do it. Fun and positive entertainment is the theme of every episode. The show features local music, sports & activities, local flavors and much more." Jaqi Deweyi said.
The show airs every Wednesday at 8:30pm on Magic1 Television and she hosts it alongside her husband, Enock Nsubuga.
"Travel With Enock & Jaqi is your window to your next vacation," she added.
Jaqi Deweyi previously hosted the KFM Breakfast Show. She is now the Evening Drive Show host on Radio 4.
Check out one of the show episodes below.
Lyrical Mycheal drops 'Niwowe Mbona' visuals
Uprising singer Christian Micheal Jacobs Omunyokol, better known by stage name Lyrical Mycheal has shared the visuals to his brand new song dubbed Niwowe Mbona.
Niwowe Mbona is a word borrowed from Rwanda which means "I Have My Eyes On You". Basing on the song, Lyrical Micheal speaks about a woman that he considers and has the qualities that strike him.
The most amazing and important thing is that the woman is also God Fearing something that makes him get goosebumps whenever he sets his eyes on her.
He goes on to add that if by any chance God happens to unite them as a couple, it will be a miracle and dream come true.
Lyrical Mycheal hails from Wuluguma Music label. He started his musical career in 2015 and has big hopes of being one of the superstars that Uganda is going to be proud of in the near future.
The song was produced by Skills while the video was shot and directed by Wokko Derrick Tolltape films. Watch the beautiful visuals below.
Read Also: CRUSHING: Hip-hop gospel artist yearns to meet Irene Ntale
Infinix's Xclub app now gives you access to interact with a medical expert
By Staff Writer
By now we all know about the online forum app called Xclub. For those who may not know about it already, Infinix, one of the top smartphone companies launched their own online forum app called XClub.
The good news is that Infinix smartphone users have the app pre-installed on their devices at purchase, it was also recently opened up to all android users.
Xclub is known for many good things but one that stands out for us is the interaction on the app. And this is not an ordinary interaction, this is interaction with people like medical experts.
Did you know that users can Interact with a health expert every week? Here is how it works.
On XClub, you get a chance to interact with a medical health expert during a medical Question and Answer session that runs for a whole week on a selected topic.
All you have to do is look out for the medical topic for the week and if you got questions, they will be answered respectively.
Isn't that cool? So, if you want to interact with a medical expert on your phone and have your questions answered by a real person, this is your chance.
This is one more reason for you to download and register on the forum to join the other 20M+ users. Stand a chance to win a brand-new NOTE 7 by joining XClub today and also like the XClub facebook page for more information.
So what are you waiting for? Download XClub and start enjoying now!