KCCA Working on Policy to Charge Fees for All Private Cars Accessing the City Center
The Kampala Capital City Authority (KCCA) will soon deliver a draft policy to Cabinet making it a mandate for all private cars entering the city center to pay a certain fee.
Under the draft policy, all private cars will be charged a fee to be determined by the KCCA in addition to parking fees and other levies.
Betty Amongi the Minister for Kampala affairs say on told the Daily Monitor on Thursday that the draft policy that is still being worked on would soon be shared in Cabinet for discussion and once approved, it will then be tabled to Parliament for endorsement.
"You will be charged an amount to enter the city. If you have a private car, you will have to pay before you enter the central business district," the minister said.
She added that once Cabinet and Parliament approve it, its implementations will be effected immediately.
Amongi justified the move saying it will help decongest the city center and boost its revenue.
She also said this method of operation may be new to Uganda but is being practiced since across some cities both in Africa and the world over.
The recommendation to introduce a fee for private vehicles between Shs5,000 and Shs10,000 per day first popped last year but was rejected by the motorists.
TGM singer Pallaso excited after TikTok verification
Team Good Music (TGM) boss Pius Mayanja alias Pallaso could not hide her excitement following the recent verification of his account on the TikTok App.
The jolly "Malamu" singer revealed the news of his verification via his social media platforms rallying his fans to follow him on the TikTok app.
He also disclosed how he uses the platform to unveil new hit songs and engage his new fans more openly.
Just got verified on tik tok. Now it's easy to find me. Please make sure you follow me as I will also be using the platform to unveil new hits and engage my fans more.

Pallaso
Congratulations Pallaso upon the verification!
Read Also: Pallaso requests fans to contribute towards his 'Malamu' video shoot
Controversial City Pastor Augustine Yiga Of The 'Abizaayo' Fame Rushed Back To Nsambya After Condition Worsens
Controversial City Pastor Augustine Yiga of the Kawaala-based Revival Church is reportedly not in the best health  conditions and has allegedly been rushed back to Nsambya Hospital battling what has been termed as "liver complications".
After getting specialized treatment for about 3 weeks from Nsambya, the controversial man of God was allowed to go back home on Saturday last week but inside sources reveal that his condition later deteriorated something that forced doctors to call him back 2 days after his release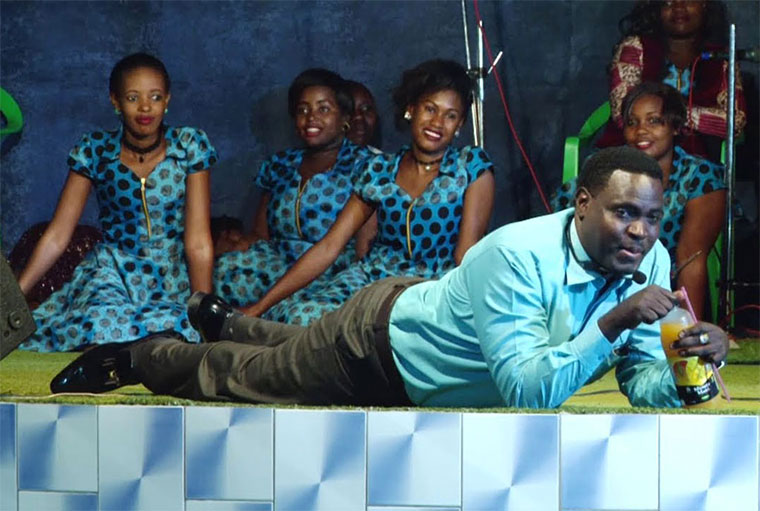 In the entertainment world, Pastor Augustine Yiga is a common face for his comic sermons and statements that have often landed him in trouble.
Most recently, he was in prison for a couple of weeks for making statements that the state deemed reckless and endangering to the citizens of the country when he noted that Coronavirus doesn't exist.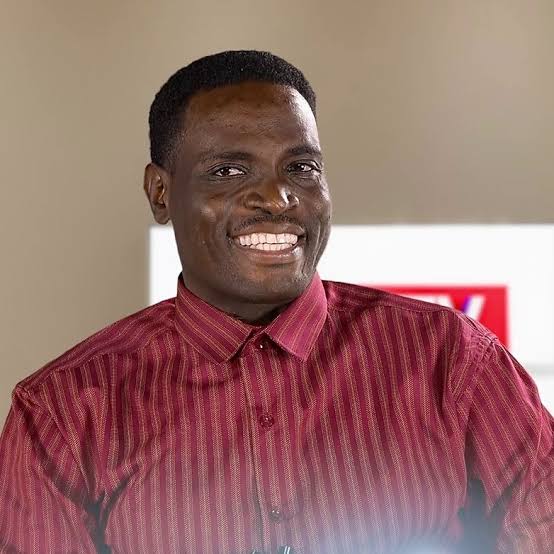 It was revealed on Tuesday evening that the renown city pastor has been battling liver complications for a week now at Nsambya Hospital.
Not much more has been revealed yet by his family and close associates but the reports suggest that he is not in the best shape. Slide in a prayer for him!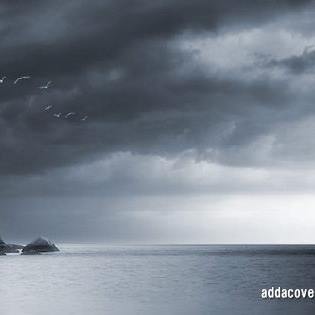 The Maverick is a seasoned Journalist and writer currently working for Galaxy FM. Connect with him on Social Media using the links below
Mathew and Eleanor Nabwiso celebrate 7th marriage anniversary
The way city celebrity couple Mathew and Eleanor Nabwiso keep their love life on a low key is a real definition of love being a beautiful thing and it never dies.
The couple that is popularly known in the movie industry is celebrating seven years since the pair said their vows to one another in a beautiful wedding ceremony.
Taking to their socials, Mathew Nabwiso thanked his wife Eleanor for being an amazing wife and companion for the years the pair have lived together.
It's seven years today since she said "I DO" thanks for being an amazing wife and companion.

Mathew Nabwiso
Congratulations to couple that is blessed with four children!