AUDIO! Dr. Jose Chameleon apondoose n'akkiriza okuwaayo ssente zonna, awoonye omulamuzi okumusindika mu kkomera
Omuyimbi Joseph Mayanja amanyikiddwa nga Dr. Jose Chameleon akirizza okudda ku mmeeza okuteesa n'ekitongole ky'omusolo mu ggwanga ekya Uganda Revenue Authority (URA), ensonga okuziggya mu kkooti.
Chameleon ali ku misango 2 omuli okuba n'ekidduka ekitaliiko nnamba za Uganda n'okulemwa okuleeta ebiwandiiko byakyo.
Emmotoka eyogerwako, ekika kya Toyota Land Cruiser V8 nga yaliko enamba SSD 499B okuva mu ggwanga erya South Sudan nga yasaangibwa mu bitundu bye Wakaliga-Bulange Mengo nga 12, Ogwokuna, 2020.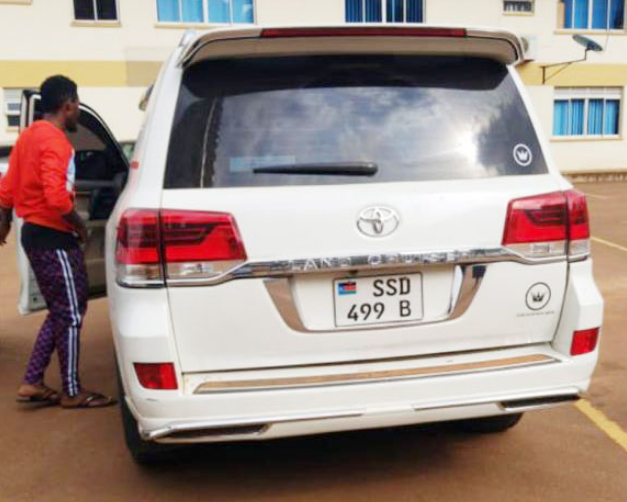 Wabula okusinzira ku ludda oluwaabi nga lukulembeddwamu Bakanansa Hilder, Chameleon akirizza ogonjoola ensonga ez'ebweru wa kkooti, okuva mu kkooti erwanyisa obuli bw'enguzi wansi w'omulamuzi Pamela Lamunu Ocaya era akirizza nti abanjabibwa obukadde 77 nga buli mwezi alina okuwaayo obukadde 20.
Oludda oluwaabi, lugamba nti Chameleon singa alemwa okuteeka mu nkola endagaano, balina okumuzaayo mu kkooti akangavulwe.
Munnamateeka wa Chameleone Henry Lubowa ayogedde naffe ku kya Chameleone okuteesa n'ekitongole kya URA era agamba nti balina okuteeka mu nkola endagaano.
Eddoboozi lya Lubowa
AUDIO ENKAMBWE! Omuyimbi Jose Chameleone awadde muliro lwa kumumma kaadi ya NUP,'mugenda kubakooye', alangiridde olutalo
Omuyimbi Joseph Mayanja amanyikiddwa nga Jose Chameleone akangudde ku ddoboozi oluvanyuma lw'ekibiina kya National Unity Platform (NUP) okumumma kaadi, okuvuganya ku bwa Loodi Meeya mu kulonda kwa 2021.
Chameleone agamba nti kiswaza abakulembeze omuli Ssalongo Erias Lukwago, Latif Ssebagala n'abalala okugamba nti Yoweri Museveni agende kyokka bo tebagenda.
Mungeri y'emu agamba nti yalonda Ssebagala okuva ng'alina emyaka 19 kyokka kati musajja mukulu alina emyaka 41 era tasobola kuddamu kumulonda era amusalawa nnyo.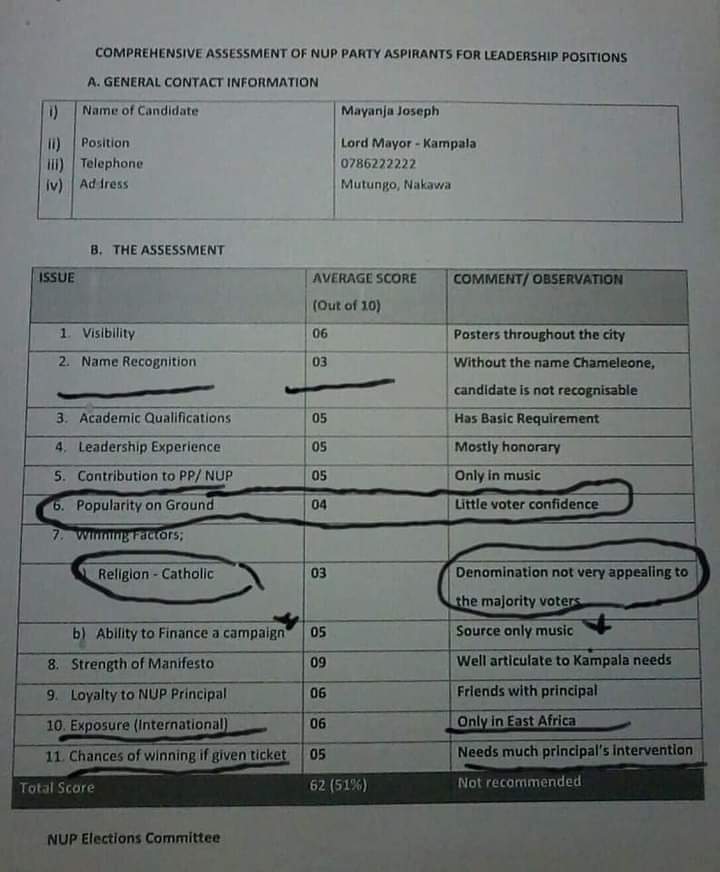 Chameleone alabudde Pulezidenti w'ekibiina ki NUP, Robert Kyagulanyi Ssentamu amanyikiddwa nga Bobi Wine okwesonyiwa abasajja abakadde abalemedde mu byobufuzi kuba ye tagenda kubawa mukisa gwonna era yabakoowa dda.
Agamba nti kiswaza aba NUP okugaana okumuwa kaadi ku lwa Ssebagala.
Eddobooozi lya Chameleone
Ang3lina backs the Miami Heat for the NBA title glory over LA Lakers
Discussing sports and especially the NBA, the majority of the sports lovers and fans are of the objective that the LeBron James led Los Angeles Lakers (LA Lakers) are the favorites to clinch this season's championship.
Singer Angela Nabuufu a.k.a Ang3lina believes otherwise despite the LA Lakers boast of a 2 – 0 cushion over the Denver Nuggets thanks to Anthony Davis' 3-pointer at the buzzer that lifted them to a 105-103 victory in the Western Conference finals on Sunday in Game 2.
With the Miami Heat also leading the Eastern Conference finals series with a 2-1, the "Drum Drum" singer who is an ardent Miami Heat supporter, contends her side is well on course to lift the NBA championship despite having to win two more games to reach the NBA finals.
Ang3lina opened up about her love for the Miami Heat through a Q and A on her Twitter account.
Everyone sayin lakers but I think Miami Heat could win it

Ang3lina
Read Also: Ang3lina explains why she has delayed to release new music
MC Kats Rubs His 'Ka Animal' On Sheilah Gashumba's Behind As Pair Sips Expensive Whisky In The Cold Night
Y'all remember how socialite Sheilah Gashumba shamed legendary city events MC Edrine Katamba aka MC Kats after buying him booze.
That happened when Sheilah bitterly fell out with MC Kats over reasons only known to themselves. Well the good news is that the pair buried the hatchet and are now they are good friends. Over the weekend they were spotted at an house party in Ntinda eating money.
Kats, who is officially single after being dumped by baby mama, Fille Mutoni used that only chance to rub his 'ka little animal' on Sheilah's soft behind as they sipped on expensive Champaign!
"Lets celebrate life with
@martinellisug
Hard work and friends gat us this way
No favours but loyalty
Love every time we link up
@sheilahgashumba", Kats posted.
Enock Mugabi aka Eye Witness is a Journalist, Seasoned Writer and Music Analyst with a passion for sports.
Connect with him on social media using the links below in bio.