Arsenal Boss Mikel Arteta Has Dismissed The Notion He And Frank Lampard Could Be Considered The Next Pep Guardioloa And Jurgen Klopp
Arteta and Lampard go head to head at Wembley in the FA Cup final, hoping to win the first trophies of their coaching careers.
Arsenal managed only to finish eighth in the Premier League this season but have won praise for positive signs of progress in their play, most notably in the FA Cup semi-final win over Manchester City.

Lampard, who took charge of Chelsea last year, steered the Blues to a top-four finish despite the restrictions of a one-window transfer ban and is now looking to lift a trophy he won four times for the London side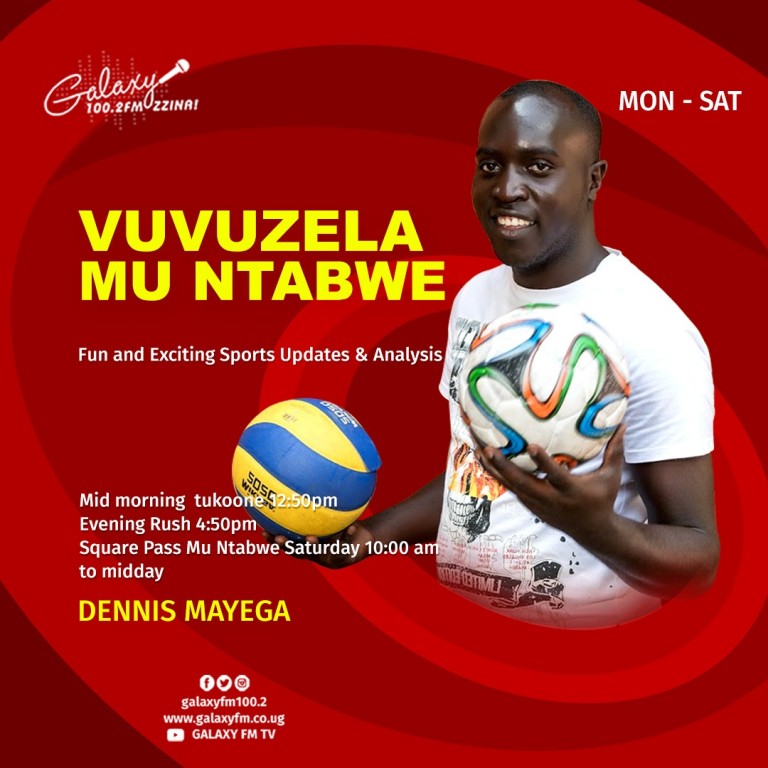 Vuvuzela Mu Ntabwe(12:50-1pm) in Midmorning Tukoone.
Vuvuzela Mu Ntabwe(4:50-5pm) in Evening Rush.
Square Pass Mu Ntabwe(10-12pm) on Saturday.
All on 100.2 Galaxy Fm Zzina!
VIDIYO ENKAMBWE! Laba engeri abasajja gye bazanyidde ku vuvuzera z'ebyana byamyuka ebithambi ku kabaga, ku 10,000 waaya efuna eddakiika 10 n'obutikitiki 25 okuwuga
I am very single, only in love with Jesus
Apart from Jesus, Martha Kay Kagimba is not in love with anybody. She, however, left hints of soon getting back in the game as she reveals that she is "open to love".
If A Pass is reading this, he will need a set of wipes or a handkerchief for the tears about to roll down his cheeks because despite his publicly proclaimed love for Martha, the Actress denies being in love with anyone.
During an interview with Spark TV on Thursday evening, the entertainer denied being in love with anyone but Jesus.
When the question, "Are you in love again?" was popped, Martha Kay had this to say:
"In love? I'm not, unfortunately," revealed Martha Kay. When the interviewer further asked if she was seeing anyone, the jolly Actor replied, "only Jesus!"…and laughed it off.
The Range Rover girl is open to love guys, do something!
Read Also: I'm madly in love with you – A Pass hops out of Martha Kay's friend zone
Kapa Cat shows off curves and tattoos in new photos
Local singer Kapa Cat shows off her large tattoos, thighs and curves in new photos.
Tumusiime Catherine, popularly known by her stage name Kapa Cat, is a Dancehall and Reggae Artist. In her projects released so far, she fuses Afro-pop with Dancehall to create a unique sound.
Her songs including Sikyo, Understand, Nasanga Love, Nonsense, Kapa Ojimanyi, among others have won her a following of music fans from across East Africa.
Kapa Cat is not only appreciated for music but her daring fashion sense and outspoken personality. Her well-toned body must as well have contributed to the several males in her fan base.
In new posts shared across her social media platforms, the singer shows off what her momma gave her and her most prized body art – the rose flower tattoo on her left thigh.
"I am Breakfast, I am Lunch, I am Dinner, I am Kapa," read the caption on the photos which she shared alongside a date; 7th November and the hashtag #DineWithKapaCat.
Could she be lining up a concert? We shall reveal the confirmation soon. For now, take a look at the photos below:
Read Also: I lay where I find comfort – Kapa Cat speaks out on liking fellow women