Arsenal Boss Arteta Praises Olivier Giroud Ahead Of FA Final
Arsenal manager Mikel Arteta has praised Chelsea striker Olivier Giroud's 'unsurprising' impressive form ahead of Saturday's FA Cup final.
The 33-year-old will face his former club in a cup final once again and, given his recent record, he would be the one to watch for the North London side.
Giroud has been Frank Lampard's first-choice No.9 since the Premier League restart, netting seven times in his last 10 appearances.

Arsenal boss Arteta clearly understands the threat Giroud could pose and, although he is happy for his former teammate's good form, certainly hopes it won't be the case tomorrow.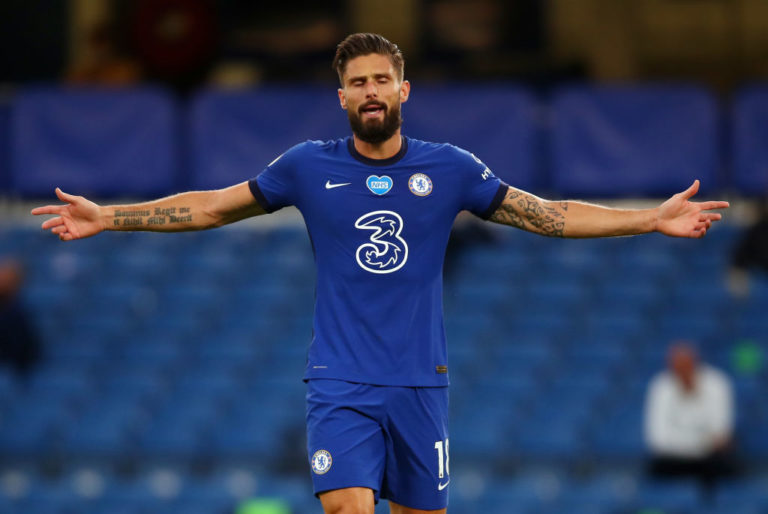 "We know him, he has the experience in the finals as well. I am not surprised because I know Oli. He is a fighter. Even when he was playing for us and he had some difficult moments, he always reacted." Arteta.
Looking at the past 10 encounters between the two London sides, Chelsea have had the upper hand; winning three and drawing five of those games.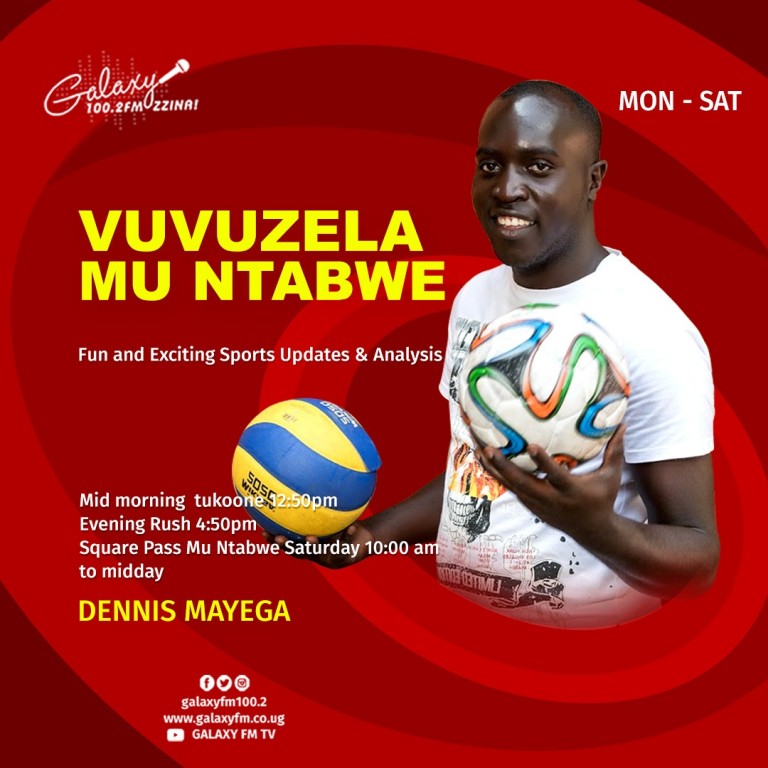 Vuvuzela Mu Ntabwe(12:50-1pm) in Midmorning Tukoone.
Vuvuzela Mu Ntabwe(4:50-5pm) in Evening Rush.
Square Pass Mu Ntabwe(10-12pm) on Saturday.
All on 100.2 Galaxy Fm Zzina!
I am happy for Daddy Andre and Nina Roz. Let them bonk in peace, I have no problem – Angella Katatumba
Angella Katatumba was struggling for so long musically until she met Daddy Andre who changed everything thanks to their collaboration, 'Tonelabira".
It was later revealed that the two were dating until they bitterly broke up about 6 months ago.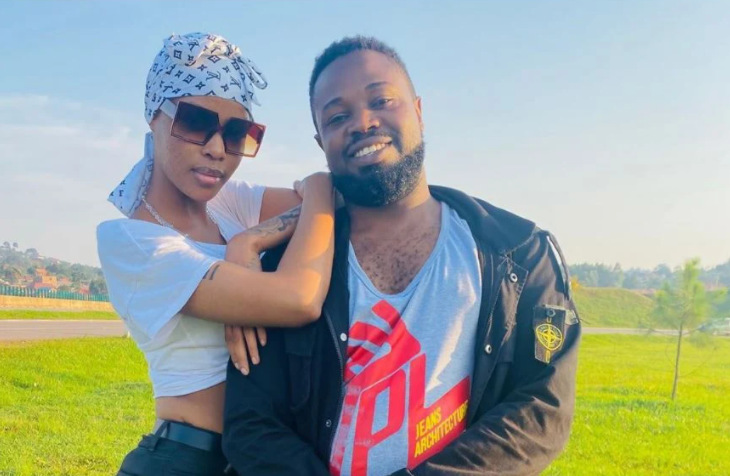 Word on the street is that Daddy Andre is now dating fellow singer Nina Roz who recently signed to Black Market Records, a label he is also signed to.
In a recent interview, Angella was asked how she felt when the news landed in her ears and she happily said she doesn't mind them but she is instead happy. "I moved on and I don't mind that he moved on as well, as you can see, I am okay. I am just happy for them." She said.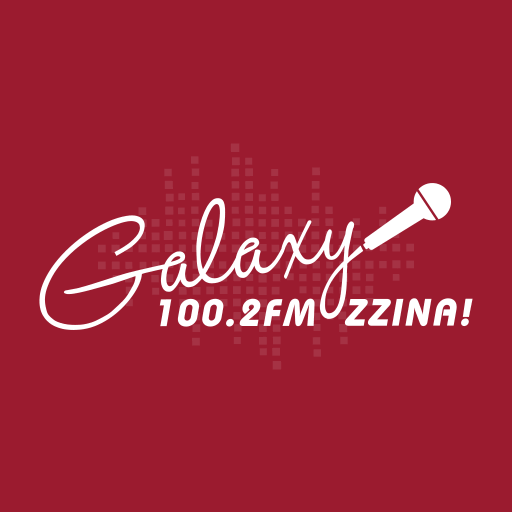 I will use the internet to change the world one day. I will be a billionaire one day. For now, let's Zzina!
Shaka Zulu Signs Denzel – BigEye.UG
By Reporter
In a scientific meeting, Shaka Zulu owner Hajji Umaru Kikungwe met with Charles Denzel Mwiyeretsi to sign documents of an influencer partnership that will see Denzel using his platforms on radio tv and social media to endorse and push the Shaka Zulu Foods brand. Denzel a resident of Mbuya for many years, has been a frequent customer fo Shaka Zulu Foods who are nearby on Camping Road in Kiswa, Bugolobi for both visits to the restaurant and deliveries at his nearby home. Denzel's followers on social media know his love for good food from the many times he posts food pictures, sometimes cooked by himself but even he has to call Shaka Zulu to prepare what he cannot cook, most notably Luwombo and Pilau!
Hajji Umaru and Denzel agreed the need to raise awareness of the Shaka Zulu foods brand and new corporate menu including more flavours of juice and a breakfast menu, which customers asked for! The partnership will see Denzel hosting a lucky follower at Shaka Zulu Foods for and you can eat experience where they will get to interact with Denzel in person and dig into his mind. Denzel will also use his social media platforms to reach out and send meals to lucky followers on social media and also listeners / watchers of his radio show on xdm and tv show on urban Tv.
Will this mean Denzel will abandon his kitchen and stop posting pictures of his home cooked meals? No, he says. A restaurant can never replace the home menu but is a great addition either to go out for dates or meetings or to order at home when one is tired to cook or simply yearning some professionally cooked food.
Denzel and Shaka Zulu are here to put a smile on your face or a loved one with some free meals, so make sure you follow them on social media (@Denzelug @shakazuluKla) for your chance to win some of the well known tasty food from Shaka Zulu Foods!
ANI MULIMBA! Poliisi eyogedde amazima ku by'okulumba ekitebe kya NUP e Kamwokya, ereese bwiino yenna mu lwatu – Audio
Bya Nalule Aminah
Kyaddaki ebitongole ebikuuma ddembe omuli Poliisi n'amaggye byogedde amaziga lwaki bakedde kuzingako ekitebe kya NUP e Kamwokya ssaako n'amadduka agamu mu kibuga Kampala.
Mu kikwekweeto, Poliisi n'amaggye babadde begatiddwako aba LDU era ku kitebe kya NUP, baggyeyo ebintu eby'enjawulo.
Okusinzira ku mwogezi w'ekibiina, Joel Ssenyonyi mu kulumba ekitebe, batutte ebintu omuli obusaati bw'ekibiina, obukoofira, Ambuleera, ebiwandiiko eby'enjawulo era nga bigendereddwamu okunafuya ekibiina ne Pulezidenti w'ekibiina kyabwe Robert Kyagulanyi Ssentamu.
Ssenyonyi one Final
Ku nsonga ezo, omwogezi wa Poliisi mu ggwanga Fred Enanga agamba nti abantu okweyongera okwambala ebyambalo, ebyefananyirizaako eby'ebitongole ebikuuma ddembe omuli engatto, ovulo, engoye, obukofiira y'emu ku nsonga lwaki Poliisi ekozze ekikwekweeto.
Enanga agamba nti, balina okulwanyisa abantu bonna abegumbulidde okwambala mu ngeri eyeefananyirizaako ey'ebitongole ebikuuma ddembe.
Mungeri y'emu agambye nti abantu okwambala mu ngeri bwetyo, kiyinza okuwa omukisa abantu abakyamu okwenyigira mu kumenya amateeka olwa bannansi abamu, okulowooza nti abantu abo, basibuka mu kitongole kikuuma ddembe.
Mu Kampala, ekikwekweeto kikoleddwa e Makindye, Kawempe, Mulago, mu Kiyembe, Kamwokya, ku basuubuzi abatunda, abatunga ebyambalo ssaako n'abo abazitambuza.
Ku lw'amaggye, amyuka omwogezi wa UPDF Lt Col Deo Akiiki Asiimwe agamba nti ebikwekweeto, bikyagenda mu maaso ku bantu bonna abegumbulidde okuzannyira ku byambalo byabwe nga ebitongole byokwerinda.