Photos: Wakiso based Bishop Arnold Muwonge through Spice Diana runs to aid orphaned dwarfs
By Reporter
Wakiso based Bishop Muwonge through Spice Diana yesterday ran to aid orphaned dwarfs in Kansanga where the children were starving ever since their fending mother passed on.
Among the delivered items were food styff like Matooke, Rice, Sugar, bread, beans, posho among others. Musa and Mellisa are the 2 children of former dancer who left her kids only toddlers. They have since survived on volunteers until Spice Diana using het voice reached out to Bishop Arnold Muwonge and through him delivered food in this lockdown.
"It's important to appreciate the impact of lockdowns on people with disabilities.
These wonderful families and children with a condition known as dwarfism have almost been forgotten to the extent of starvation. We are helping and praying with them plus engaging the authorities on the matter… This months our food and medical relief efforts are focusing on people with disabilities." Arnold Muwonge wrote on his timeline.
Here are some moments from the give away yesterday.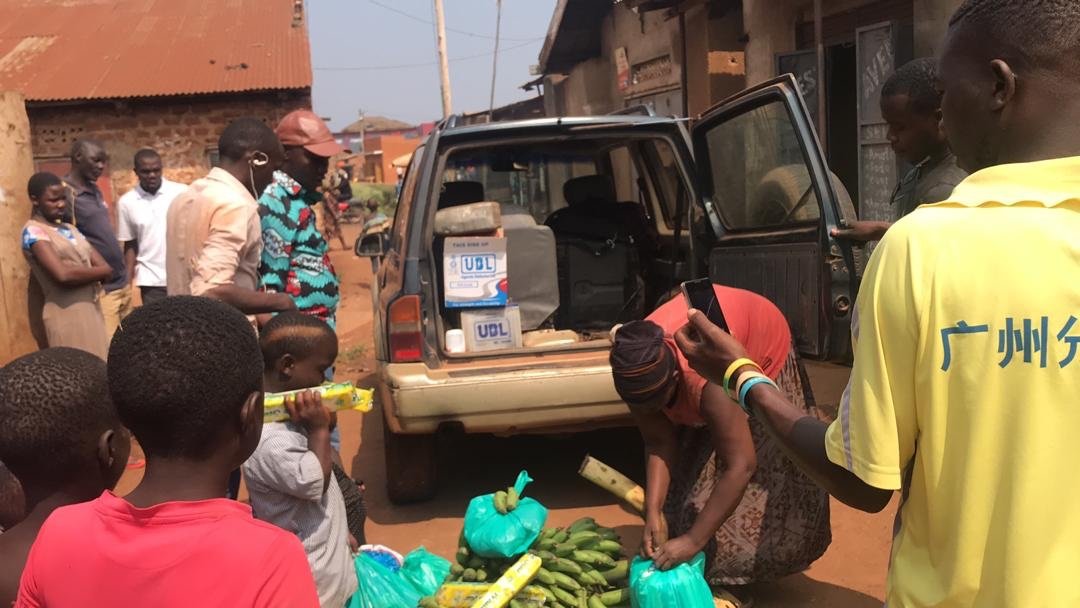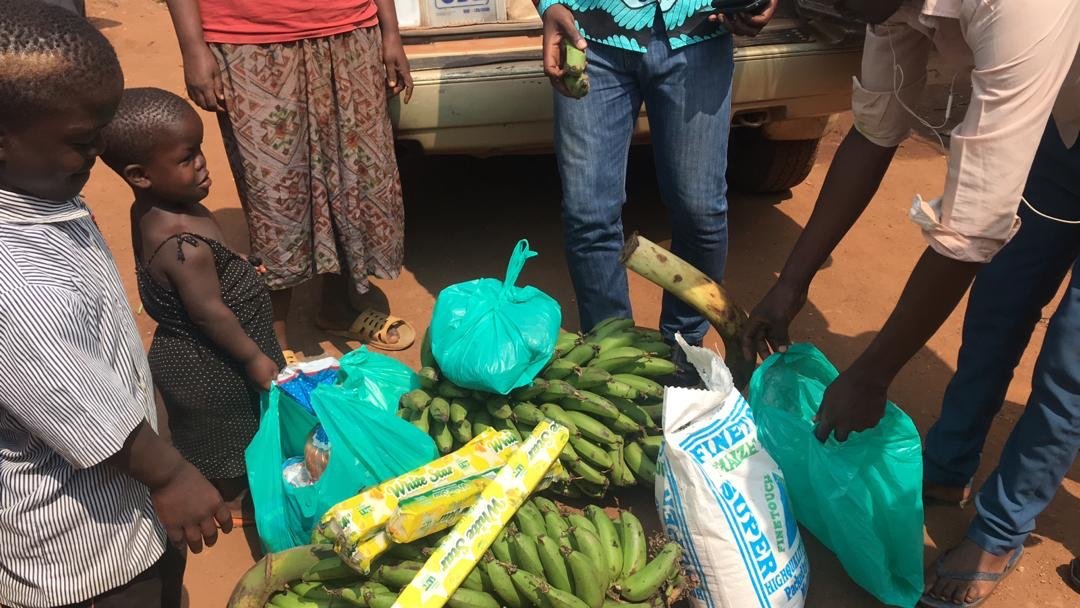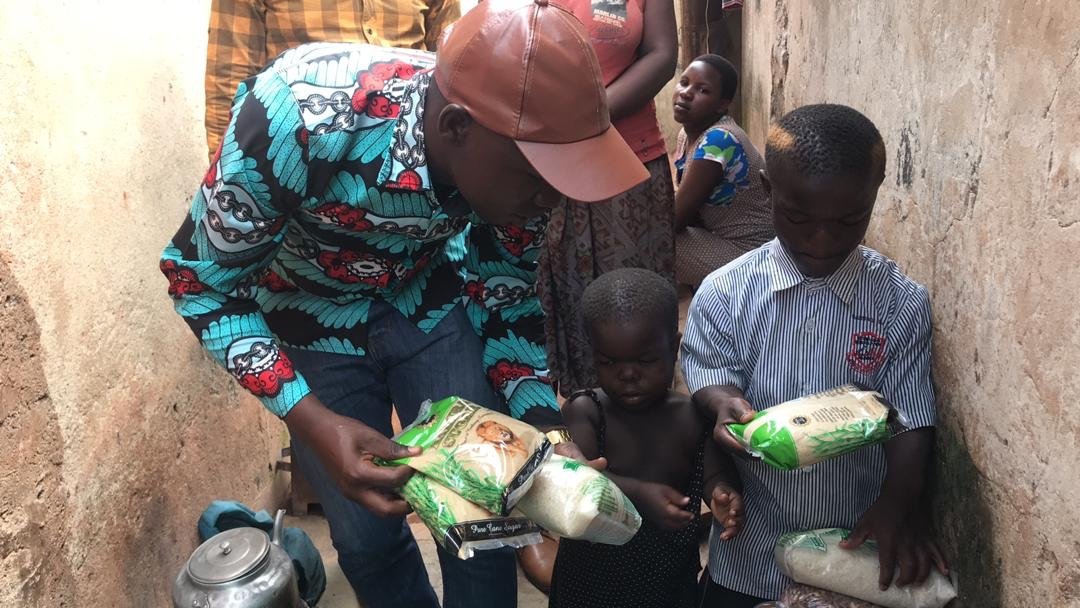 The post Photos: Wakiso based Bishop Arnold Muwonge through Spice Diana runs to aid orphaned dwarfs appeared first on BigEye.UG.
Photos: Fresh Kid visits Bishop Arnold Muwonge's Kampala Children center in Wakiso
Are you team LIVERPOOL or team ARSENAL? Take your bet here for big cash. CLICK HERE.
It was glamour and excitement when juvenile singer Fresh Kid paid Wakiso based schools and children's home Stride academy,Destiny Bridge and KCC respectively that are run my Bishop Arnold Muwonge in Wakiso a surprise visit yesterday and left resident children at the centre excited. Fresh Kid who was in company of his dad, Fresh daddy enjoyed games with the children in Wakiso and also sang along their hymns.
"It is always a pleasure around my fellow kids and this school makes me feel at home" Fresh Kids said. His father on the other hand too had a compliment "One of my children has been through such a school setting. I thank Bishop Muwonge for creating such an environment for children, we look forward to coming back at every opportunity"
Bishop Arnold Muwonge is the proprietor of Destiny Bridge and Stride Academy schools, some of the best performing schools in Wakiso and the country. He has also created a great environment with Kampala Children centre, where he looks after hundreds providing shelter, food and an education.
Here are some moments of Fresh Kid in wakiso.
AUDIO! Omusajja attiddwa mu bukambwe e Kyengera, abatuuze basigadde mu ntiisa
Poliisi y'e Kyengera ekutte omusajja ku misango gy'okutta omulaalo.
Mugabi Frank yakwattiddwa ku by'okutta omulaalo Elia Vian Manizabayo myaka 25.
Manizabayo kati omugenzi, abadde mulaalo ewa Mary Wosula omutuuze ku kyalo kye Mugongo A mu Tawuni Kanso y'e Kyengera.
Okusinzira kw'amyuka omwogezi wa Poliisi mu Kampala n'emirirwano Luke Owoyesigyire, Mugabi akutte enkumbi enkya ya leero, nagikuba Manizabayo ku mutwe ku ssaako n'amagulu era agudde wansi nafiirawo.
Amangu ddala Poliisi eyitiddwa era Mugabi akwattiddwa Poliisi ye Kyengera ku misango gy'okutta omuntu.
Poliisi, etandikiddewo okunoonyereza ekisindikiriza Mugabi okutta omuntu era omulambo gutwaliddwa mu ggwanika ly'eddwaaliro ekkulu e Mulago okwongera okwekebejjebwa.
Eddoboozi lya Luke
Mc Kats lifted my career but I ditched him because he was at war with my brother Side Soft – Singer Shammy K
Shammy K was introduced to the music scene by veteran TV presenter MC Kats before they bitterly fell out months ago.
Shammy K is currently signed to Producer Side Soft's management, Zivuga and she has opened up on why she fell out with Mc Kats despite lifting her career.  "Side Soft is my brother. He is the one who discovered me and took me to work with Mc Kats. When they got misunderstandings, I had to choose my brother," Shammie said.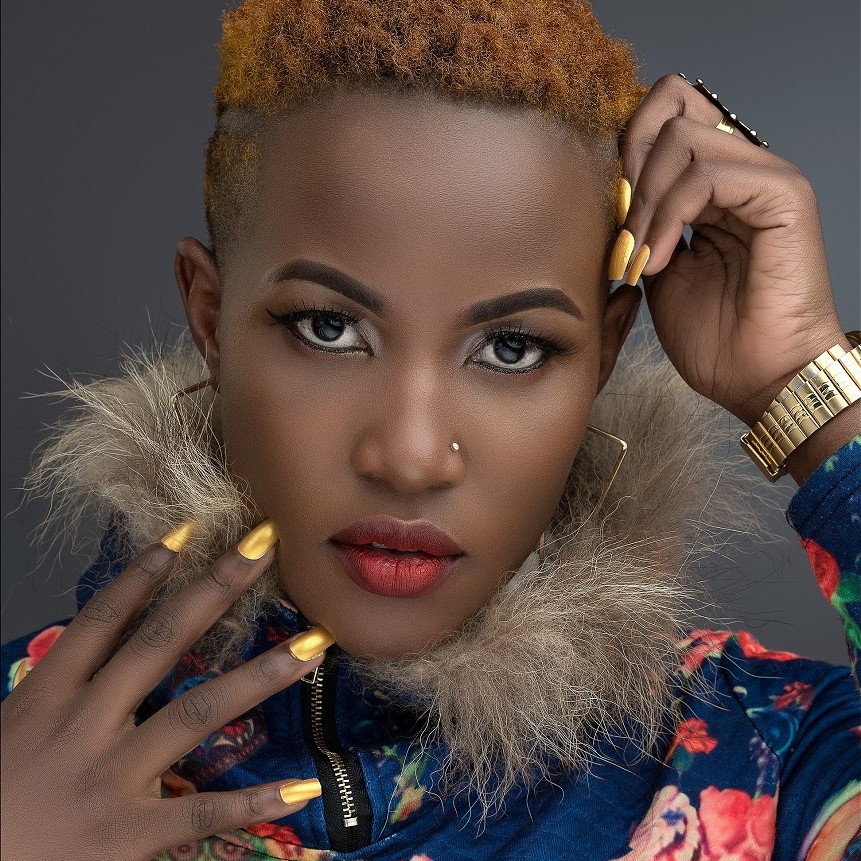 "Mc Kats promoted my name and music. I am really grateful. I would not be where I am perhaps if he hadn't been in my life," she added.
Mc Kats Music label currently has no artiste signed to it.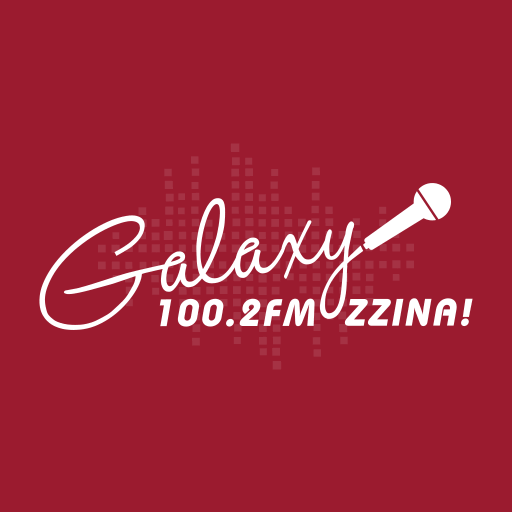 I will use the internet to change the world one day. I will be a billionaire one day. For now, let's Zzina!