"People Shouldn't Be Surprised With Me Going To Heaven Because That Is my life Style"..Heaven Part Time Worker Mbonye Brags
Prophet Elvis Mbonye has finally come out and laughed at people who think that going to heaven is a big deal to him sensationally claiming that unlike other prophets visiting heaven has become a life style to him.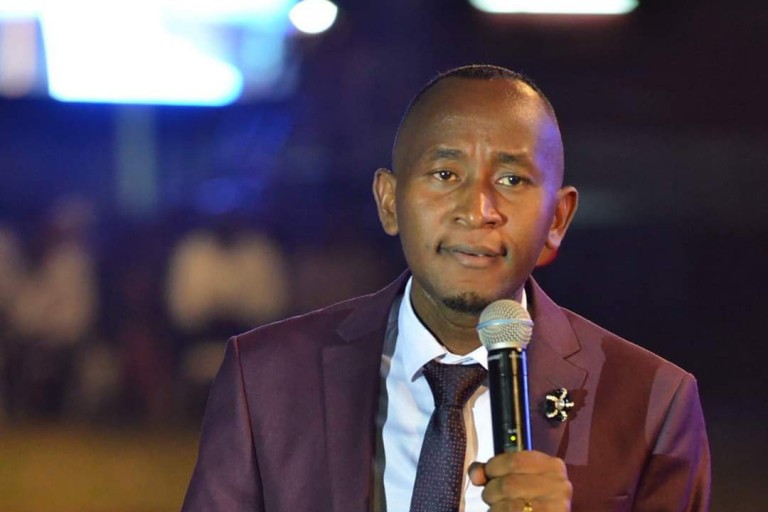 It should be remembered that the flamboyant man of God made some big headlines mid last year when he unpologetically claimed that he had gone to heaven and met with the son of God Jesus.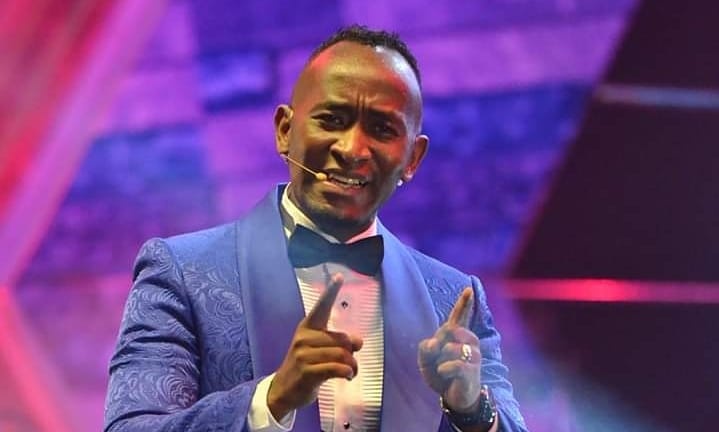 After the seemingly unbelievable Ugandans being Ugandan took to social media and criticized for  Mbonye for putting himself on the same pedestal with God .
And now to shed more lights on those vividly wild claims Prophet Mbonye sat down with NBS's lugambo wanker Kayz  to give his line of position .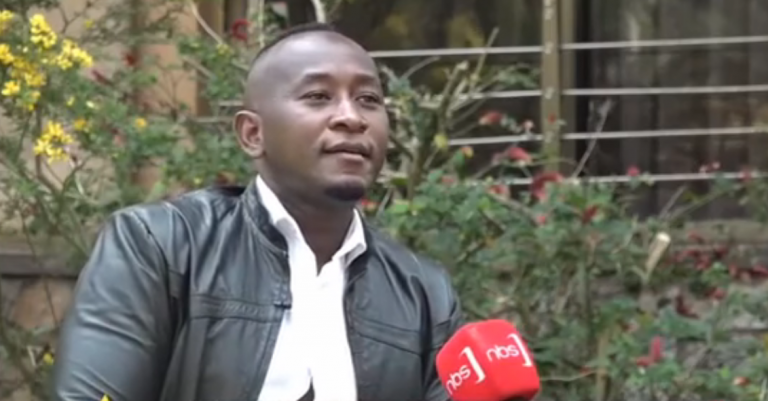 According to the TV interview conducted yesterday afternoon Mbonye said he at time gets surprsied by people who think going to heaven is a big deal to him
"Am surprised by people who think that going to heaven is such a big deal . It is no longer big to me because am always there whenever i want. It has become kind of  a life style" Mbonye said as he responded to claims of him visiting heaven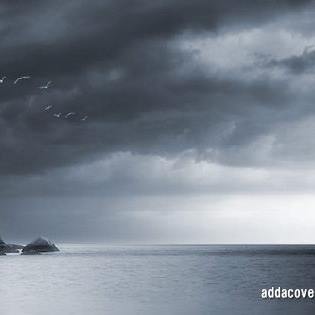 The Maverick is a seasoned Journalist and writer currently working for Galaxy FM. Connect with him on Social Media using the links below
Former Muzinnyi Mr. Mosh says he wants 15 biological children.
Former Muzinnyi Mr. Mosh says she wants 15 biological children.
Former Galaxy FM presenter Ssendi Mosh alias Mr. Mosh was one of the longest serving media personalities until he quit to concentrate on politics where he emerged victorious and is currently representing the people of Makindye East 3 as Councillor.
Mr. Mosh who is still single and searching is blessed with two children, an 18 year old daughter and 5 year old son.
However, he says he wants more 13 children to make 15.
Mosh who insists that he has not yet officially found the right woman to marry says he still has time to make his dream come true despite being on the floor.
The former Muzinnyi Mr. Mosh made the remarks soon after he was elected the Kampala City Chairperson Gender, Community Services & Production committee.
About Mr. Mosh
Ssendi Mosh alias Mr. Mosh was born in 1980 to the late Hassan Wasswa in Seeta, Mukono district in the central region of Uganda. His father was a military pilot. For his primary education, Mr. Mosh went to Shimoni Primary school. Mosh also went to Old Kampala Secondary school. He was a presenter at Urban TV before joining Spark TV. He was also a Muzinnyi at Galaxy FM before he quit for politics.
NBS After 5 endorses Nisay P's Musege banger as the lockdown anthem
NBS After 5 crew endorses rapper Nisay P's Musege as the new lockdown Anthem
This year, NBS After 5 marked five years on air and as the leading evening entertainment on local TV show.
Hosted by veterans Douglas Lwanga and Mc Kats, the show deejays Dj Roja and DVJ Mercy Pro play majorly local music and have over the years promoted and given a platform to the country's biggest talents.
Every year, Uganda's music industry registers a number of hit songs but exceptionally, the emerging and new talents never miss out on the list of these hit songs.
The songs are always their key and pass to the industry.
In 2020, we witnessed new music industry entrants in Mudra, Quex, Eezzy enjoy hit song success of Muyayu, Kachumbali and Tumbiza Sound respectively
These songs were released in 2020 during the first phase of the lockdown thus branding them lockdown anthems.
In 2021, we are yet to get a big songs from brand new talents but from the look of things, Nisay P is likely to get the first one thanks to his dancehall song dubbed Musege.
During their daily NBS After 5 show, Mc Kats, Douglas Lwanga and Dvj Mercy Pro branded the song a "lockdown anthem" that will make people sing while in their houses because the lyrics are in sync with the current situation and the beat brings the dance vibe to life. "This guy will make us sing whatever he wants. This is the lockdown anthem." Mc Kats responded to Douglas Lwanga who had previously said, "The lyrics and the beat on this song are mad. It is the song of the lockdown."
Musege is a dancehall song that was released in May by Nisay P who is just one year old in the industry.
It was derived from Mudra's hit song Muyayu and emphasizes the difficult situations caused by the lockdown. The song was produced by Brian Beats.
We keep the fingers crossed as we wait to see how the music lovers receive the new song.
Watch the song here.
Prophet Elvis Mbonye opens up on why he doesn't like the new normal
Prophet Elvis Mbonye has always been clear about the "new normal" on a number of occasions.
For all that have been waiting for what men of God have to say about the current COVID-19 plight, well Prophet Elvis posted a coded message to this effect on his social media platforms.
The post read, "How can we dissolve this so-called "new normal" reality? By becoming another reality and expressing that reality within this one. The "new normal" cannot survive the dynamic onslaught of supernatural Truth, of Faith, of Hope and of Love. In the words of the Lord Jesus, the supernatural order of Truth/Reality always frees the prisoners." Posted Prophet Elvis Mbonye of Zoe Ministries.
Quite obvious is that he points us to the Biblical truths; faith, hope, and love. He is also strongly against the "new normal", a fact he's made clear on a number of occasions. "I will not acquiesce to the devil's new normal. There's only one normal I know. It's the word of God," he said on during his honour celebrations last year on 1st September.
Where we still need the Holy Spirit to guide us is on; "…becoming another reality and expressing that reality within this one (the new normal).