Heaven's Part Time Worker Mbonye Sensationally Claims To Know The Winners Of The Upcoming General Election
It seems like controversial man of God prophet Elvis Mbonye will never run out of mind boggling statements every time his given an opportunity to do live TV interviews.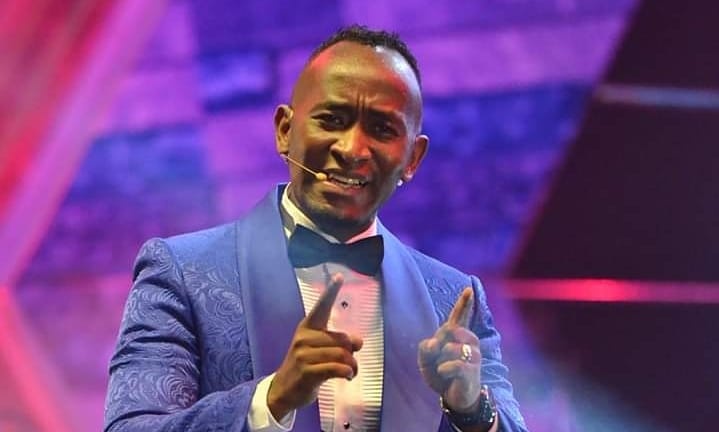 After sensationally claiming that he knew a thing or two about the coronavirus pandemic way before the disease became a problem in Africa, the self styled man of God is once again back in the news for his usual antics.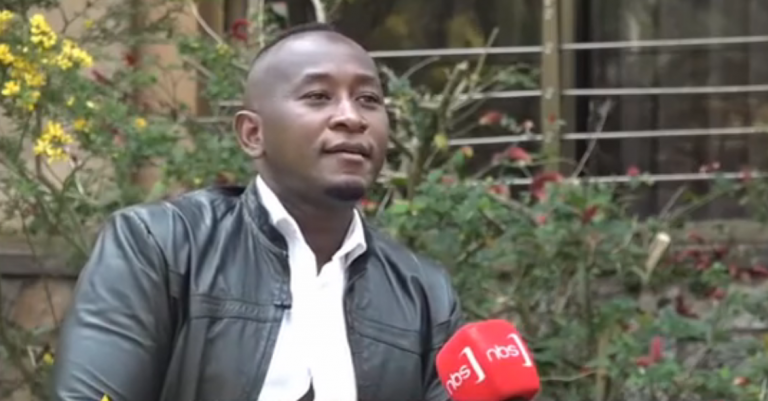 Sitting down with renown NBS TV interviewer Kayz 'Omukalakazi', Mbonye was asked if he knew the outcome of the upcoming general elections and if that was the case who would be the overall winners after 2021
Known for being tactical and hesitant in his responses Mbonye said he knew everything about the elections but just didn't want to make some people cry before the main event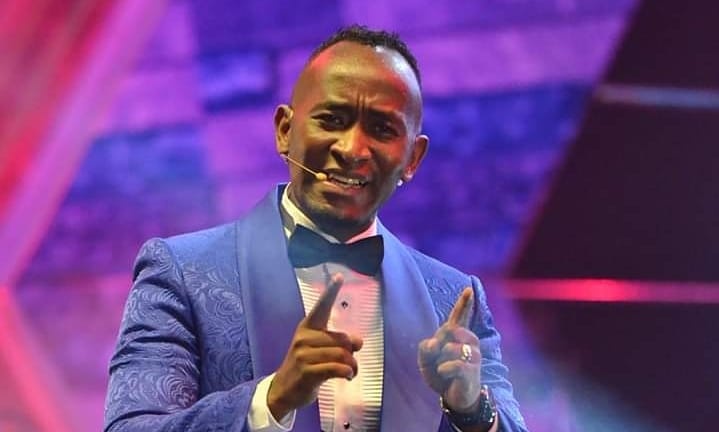 "I had a vision from God about the elections. I already know what is going to happen but i just don't want to cause panic and heart breaks and to some people" Prophet Elvis Mbonye said when he was asked about the outcomes of the upcoming scientific elections.
When the flamboyant man of God was asked to elucidate on claims that he went to heaven and had a friendly conversation with Jesus, Mbonye said that visiting Heaven is now a life style to him and not just a one off like people think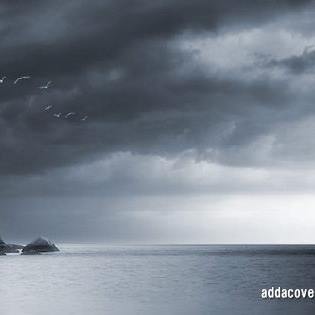 The Maverick is a seasoned Journalist and writer currently working for Galaxy FM. Connect with him on Social Media using the links below
President Museveni launches the national intellectual property policy
To all the creatives out there who have been calling out to the fountain of honor to launch the national intellectual property policy, your cry out was finally heard.
The development comes through after President Museveni officially launched the policy saying the government is ready to support all innovations that increase profitability among Ugandans who engage themselves in various enterprises.
Through a series of tweets on his Twitter account, the Head of State noted how the national intellectual property policy will give content creators and innovators full protection of the law through copyright, trademarks, and patents.
The National Intellectual Property Policy will give innovators the full protection of the law through patents, copyright, trademarks.

President Museveni
The reason why he launched the policy was to create a suitable and favorable environment where innovation can thrive without interference and as well the individuals involved be rewarded handsomely.
It is important that the Government creates an environment where creativity and innovation can thrive. It is crucial that individuals or groups are rewarded for their innovations.

Museveni
Read Also: I plan to invest heavily and enforce copyright once I become president – Bobi Wine
The music industry is capable of strengthening our country's image
Priscilla Zawedde, popularly known as Azawi, is of the brilliant view that when the Ugandan music industry is properly well-shaped and organized, it can help boost the image and brand of our country.
Azawi gave her ideas as she was sharing how best the music industry can be improved to help young talents also thrive without hustling so hard as it is of late.
While premiering her latest brand new Low Fit visuals on Urban TV, Azawi stated how Uganda's image and brand can be strengthened if at all the industry had more labels, professional and organized teams like the one in which she belongs – Swangz Avenue.
She furthermore explained that if the government had supported the music industry and set up proper structures like schools where talents could be natured and groomed, Uganda's music industry could be amazing and very attractive.
She climaxed her opinion by calling upon the government to take the course in helping to develop talents across the country and later will witness the fruits from the different talents in Uganda.
As of late, the music industry doesn't have like a structure. There just a few organisations that are there to bail out talent. I feel like we need more labels, more professional and organized teams to come out and help develop talents.

I think we still lack in that. You can see we only have Swangz Avenue is outstanding but we should have like 20 or 50 of those that will help the industry to grow.

Plus maybe, we should have schools that teach and develop talent because when you go to countries with developed music industries, they have structures like all artistes are represented. So I think we need a more organized system and that's why I call in the government to come and help us.

Why I say this, Is because the music industry is capable of strengthening the brand and image of the country. So that is why I feel like we should have a more organized industry to develop more young talent.

Azawi
Read Also: Azawi releases splendid and cheerful 'Low Fit' visuals | VIDEO ALERT
Mawogola mother honors Sodo for saving son
Are you team LIVERPOOL or team ARSENAL? Take your bet here for big cash. CLICK HERE.
By Our Reporter
Not all heroes wear capes. And for an expectant mother in Mawogola, the hero was aspiring Mawogola Member of Parliament Godffrey Aine Kaguta, alias Sodo after he donated an ambulance to the constituency recently.
The mother (whose names have been withheld) is reported to have gone into early labor, with no aiding assistance for her move to the hospital, and was relieved when the newly donated ambulance in the area was availed and delivered her to the Ssembabule Health Centre 4, where she had a baby boy.
For the timely intervention, the mother managed to deliver safely.  Both the mother and son are reportedly well and healthy.
The new mum is said to have named her new born son, Sodo, in honor of her real life hero.
The newly donated ambulance by the aspiring candidate is the only functional ambulance in the entire district, a situation that has left the health situation in the region in dire need for change.
Mawogola North is expected to carry out its much anticipated NRM primaries next Wednesday, with the fan favorite, Godffrey Aine Kaguta facing Ms Shartsi Musherure, the daughter to the Foreign Affairs Minister and incumbent Mawogola North MP Sam Kutesa.