Eddy Kenzo eager to receive his new lover, defines her qualities
By BigEyeUg Team
Truth be told, if you bury the pain deep down it will stay with you indefinitely, but if you open yourself to it, experience it, and deal with it head-on, you'll find it begins to move on after a while.
Sensational singer Eddy Kenzo is really mending his new love journey and proving now focused at building something better away from his past.
If you can clearly notice, the 'Mugole' singer is often endowed with updates concerning the new woman of his dreams.
In one of his latest social media posts, Kenzo has narrated some of the traits that his bride-to-be should be capped with.
The father of two says, the bride should not bear along thriving period in Uganda.
He also says, she should not literally possess oral skills in any local language because of the fear to be gossiped about.
"Omugole ayina okuba nga teyakulira nyo Uganda. Nga era tamanyi any local language bulungi nga tabikwasa nyo. Lwansonga njagala nga nebwemumugaya tawurira kuba bambi. Mugeya hohohoho," wrote Eddy Kenzo.
Eddy parted-ways with his longtime fiancé, at the same time baby mama, Rema Namakula last year.
This was after yet undisclosed bedroom misunderstandings.
Since then, the BET award winner has been revealed so cautious with matters concerning relationships as he shifted focus to his amiable musical career.
We will keep you posted
The post Eddy Kenzo eager to receive his new lover, defines her qualities appeared first on BigEye.UG.
My family doesn't think I can make it in Music, Pia Pound drops tear as she releases Tupaate EP
Are you team LIVERPOOL or team ARSENAL? Take your bet here for big cash. CLICK HERE.
Only a day after dropping video, Pia Pounds has today premier her latest EP titled Tupaate. Pia Pounds who premiered her Tupaate in Kabalagala had media in attendance and also exhibited some of her performing skills.
While speaking about her life as a musician she cited "Non of my family members is here because they all think I cannot be successful as a musician" Pia shed a tear as she said this. She also urged her fans and Ugandans to join hands and prove her as a prominent music figure in the country.
Tupaate is a Swahili word for "Lets Party" and dedicates it to everyone who survived Covid-19.
Enjoy Tupaate here
GIWUNYE! Omukyala asse muggya we lwa kulwanira waaya, Poliisi emukutte abitebye
Poliisi y'e Nebbi ekutte omukyala ku by'okutta muggya we mu kiro ekikesezza olwaleero.
Florence Giramia omutuuze ku kyalo Mbaro Akaba mu ggoombolola y'e Nyaravur mu disitulikiti y'e Nebbi yakwattiddwa.
Charles Mba Ulangi omu ku batuuze agamba nti omusajja yasobodde okuyita muganzi we kati omugenzi Ayirwoth okumukyalirako mu kiro kya Mmande kyokka Giramia olw'afunye amawulire nti bba aleese omukyala omulala mu nnyumba, yamulumbye ne balwanagana okutuusa lwe yamusse.
Josephine Angucia, omwogezi wa Poliisi mu bitundu bye West Nile agambye nti Giramia akwattiddwa ku misango gy'obutemu namba CRB 784/2020 era atwaliddwa ku kitebe kya Poliisi e Nebbi.
Omulambo gutwaliddwa mu ddwaaliro ekkulu e Nebbi, okwekebejjebwa.
Man Shocks Nation As He Walks In Adam Suit In Protest Demanding Govt To Let Music Promoters Back To Work
On Monday night the president of Uganda H.E Yoweri Kaguta Museveni addressed the nation on how the country is fairing in as far as Covid-19 is concerned.
In his rather long but elaborate speech, the president argued that because the government had done more than enough to educate people it's people the different ways of preventing the spread of the virus, he would be opening up a few key sectors of the economy like the tourism, Air transport and the churches. The head of state emphasized that as long as the key sectors observed the standard operating procedures then all was good for them to resume work.
Patiently waiting to hear their fate in as far the lock down as concerned people working in the entertainment industry like bars, clubs musicians and promoters  were never mentioned or talked about.
The president's failure to give assurances to such sectors led to a huge uproar among the victims and infact on Tuesday afternoon the legit bar, entertainment and restaurant owners association made a press conference with an aim of  passing out their message of frustration to the head of state.
And as if yesterday's pressers wasn't enough to have the president get the message from the entertainment industry.
To further re-emphasize the need to open up all bars and the entire entertainment ,a yet to be identified man took to the streets of Kampala and undressed himself demanding that the government let's all promoters back to work as soon as possible
Watch video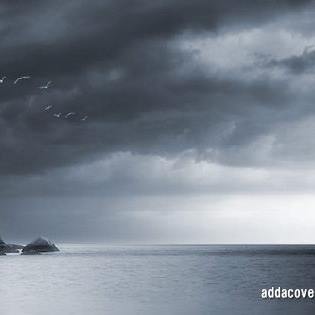 The Maverick is a seasoned Journalist and writer currently working for Galaxy FM. Connect with him on Social Media using the links below