Anti Corruption Court Pushes Summons Against Chameleon in Tax Evasion Case
The Anti-Corruption Court has moved criminal summons against musician Joseph Mayanja aka Jose Chameleone to October 2, 2020, at 9 am.
This comes after the legislator skipped court for the second time in a row prompting the state prosecutor Hilda Bakanansa to request the presiding Chief Magistrate Pamela Lamunu to extend criminal summons against him.
Chameleone who is also aspiring for Kampala capital city mayorship race was expected to appear before the court on Thursday to answer to charges of illegally possessing an uncustomed vehicle and evading taxes amounting to sh137m.
The Uganda Revenue Authority -URA says that Chameleone has never paid the import tax duty for the vehicle valued at sh137m.
Her worship Lamunu, therefore, ordered Chameleone to appear before the Anti-Corruption Court at Kololo on October 2for the hearing of the case.
Chameleone faces 2accounts of being in possession of unaccustomed goods and failure to produce documents when required to in line with the East African Community Customs Management Act of 2004.
The prosecution alleges that on April 12, this year, URA custom officials found Chameleone in possession of a vehicle Toyota Land Cruiser V8, model GRJ 200 registration number SSD499B along Wakaliga-Bulange Mengo.
GIWUNYE! Omukyala asse muggya we lwa kulwanira waaya, Poliisi emukutte abitebye
Poliisi y'e Nebbi ekutte omukyala ku by'okutta muggya we mu kiro ekikesezza olwaleero.
Florence Giramia omutuuze ku kyalo Mbaro Akaba mu ggoombolola y'e Nyaravur mu disitulikiti y'e Nebbi yakwattiddwa.
Charles Mba Ulangi omu ku batuuze agamba nti omusajja yasobodde okuyita muganzi we kati omugenzi Ayirwoth okumukyalirako mu kiro kya Mmande kyokka Giramia olw'afunye amawulire nti bba aleese omukyala omulala mu nnyumba, yamulumbye ne balwanagana okutuusa lwe yamusse.
Josephine Angucia, omwogezi wa Poliisi mu bitundu bye West Nile agambye nti Giramia akwattiddwa ku misango gy'obutemu namba CRB 784/2020 era atwaliddwa ku kitebe kya Poliisi e Nebbi.
Omulambo gutwaliddwa mu ddwaaliro ekkulu e Nebbi, okwekebejjebwa.
Man Shocks Nation As He Walks In Adam Suit In Protest Demanding Govt To Let Music Promoters Back To Work
On Monday night the president of Uganda H.E Yoweri Kaguta Museveni addressed the nation on how the country is fairing in as far as Covid-19 is concerned.
In his rather long but elaborate speech, the president argued that because the government had done more than enough to educate people it's people the different ways of preventing the spread of the virus, he would be opening up a few key sectors of the economy like the tourism, Air transport and the churches. The head of state emphasized that as long as the key sectors observed the standard operating procedures then all was good for them to resume work.
Patiently waiting to hear their fate in as far the lock down as concerned people working in the entertainment industry like bars, clubs musicians and promoters  were never mentioned or talked about.
The president's failure to give assurances to such sectors led to a huge uproar among the victims and infact on Tuesday afternoon the legit bar, entertainment and restaurant owners association made a press conference with an aim of  passing out their message of frustration to the head of state.
And as if yesterday's pressers wasn't enough to have the president get the message from the entertainment industry.
To further re-emphasize the need to open up all bars and the entire entertainment ,a yet to be identified man took to the streets of Kampala and undressed himself demanding that the government let's all promoters back to work as soon as possible
Watch video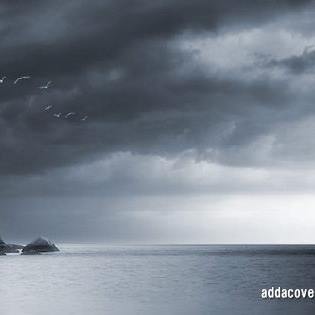 The Maverick is a seasoned Journalist and writer currently working for Galaxy FM. Connect with him on Social Media using the links below
ANTI WAAYA! Omusajja asindise mukyala mu Ggulu lwa kaboozi bw'amutuze n'amutta lwa butamutuusa ku ntikko mu rawundi 3
Ekiyongobero, kibuutikidde abatuuze ku kyalo Nabweru South cell 2 mu divizoni y'e Nansana, ssemaka bw'asse mukyala we ku ssaawa nga 2 ez'okumakya ga leero.
Omusajja Asaba Andrew ali mu gy'obukulu 60 akutte mukyala we Bonabana Jane myaka 45 namutuga okutuusa lw'amusse.
Ekivuddeko ettemu tekimanyiddwa wabula abatuuze bagamba nti omusajja, abadde yemulugunya nga mukyala bw'aludde ng'amulemesa okubaako kyakola ku nsonga z'omu Kisenge ate ng'amuteebereza okuba n'abasajja abalala.
Omulambo, gutwaliddwa mu ddwaaliro ekkulu e Mulago okwekebejjebwa nga n'omusajja atwaliddwa ku Poliisi y'e Nabweru ku misango gy'okutta omuntu.
Luke Owoyesigyire, amyuka omwogezi wa Poliisi mu Kampala n'emirirwano, agambye nti Poliisi atandiise okunoonyereza ku ttemu eryo.