Alex Muhangi denies being a 'spy' in the wake of Bizonto arrest
Comedy Store UG CEO Alex Muhangi has come clean against the rumors that he acted as a chief engineer during the arrest of four Radio Simba presenters who also double as the Bizonto Comedy group last week.
While cleaning the dirt off his name, Muhangi explained how he first received a call at 8:00am from a Police officer who identified himself as Mr. Cyrus requesting to link him up to the Bizonto for a deal.
According to Muhangi, the deal discussed was to record an online comedy skit with the Bizonto and he connected Kidomole (the head of Bizonto) on the phone call from which they agreed to meet in Bukoto for further discussions.
Having gotten clear details of where the 4 members of the Bizonto comedy group were to meet and what they were doing that exact morning, security officers immediately sealed off Radio Simba and arrested them.
They were driven off at a breakneck speed to the CID headquarters in Kibuli for interrogations, leaving Muhangi stuck and confused about what to do next.
After being interrogated at Kibuli, the Bizontos were driven off to Kireka where they spent four days in the coolers feeding on high school children's food, something they had to bare but in pain.
Read Also: Radio Simba presenters Bizonto arrested over tribalistic jokes
Easy Matatu launches USSD app
By Our Reporter
Win big with Fortebet as Premiere League Returns.CLICK HERE.
Easy Matatu, a public transport startup has launched a USSD app, allowing customers to signup, book and cancel a ride at no cost by dialing *284*28#.
The USSD app perfectly integrates with the Android and iOS app synchronizing all user data when the user acquires a smartphone.
Speaking at the launch, Andrew Lema, Chief Executive Officer at Easy Matatu said that the advancement was inspired by the need to make the platform accessible to people from all walks of life.
"Easy Matatu was established in 2019 with the intent to impact and improve on transportation in the commuter taxi industry in Uganda and having served over 12,000 passengers with more than 20 trips operated daily, it was substantial to consider an inclusive approach," he noted.
According to a report by the Uganda Communications Commission (UCC), the number of registered smartphone users was 5.6 million in 2019. "This was indicative a majority of commuters are without smartphones however, more than 24 million Ugandans have a mobile phone therefore the USSD app will enable us better serve our customers and also aid in providing easier and faster travel services to more Ugandans" he added.
Mr. Kalyango Oscar Thomas, the Marketing Manager at Easy Matatu said that the USSD app is an addition to an already existing application and free hotline that customers can use to pay for rides. "With the addition of the USSD app, more people will be able to book rides, whether they have a smartphone or mobile phone."
Kalyango added that Easy Matatu aims at providing readily available rides, while ensuring they are safe, clean and convenient for their commuters. "Commuters can book and pay for seats on scheduled rides by trained Easy Matatu minibus taxis. Operations are currently on Entebbe, Najjera, Kira, Seeta and Mukono roads." he concluded.
'No One Is Currently Eating Winnie Nwagi's Beans', Jangu Singer Confirms
It's not like we knew who she was dating but at least there have been rumors of Winnie Nwagi's supposed fling with Chozen Blood. The songstress is now single, officially!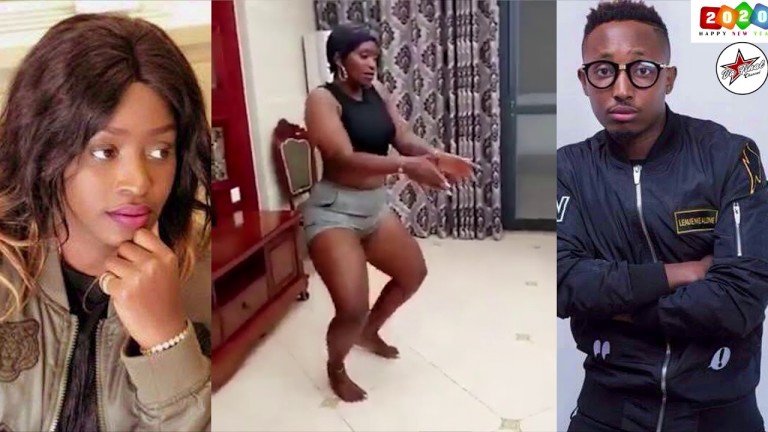 To hear her sing, many men would do anything. To watch her perform is almost every man's cause of excitement. Winnie Nwagi is sexy and she knows that lots of men fancy her.
She is a successful woman who has made a name for herself in the music industry with a couple of hit songs to her name. Her lifestyle is also full of fitness and fun according to her Snapchat and Instagram pages.
All the above but a man! Through social media, the 30-year-old "Everything" singer revealed that she is single and that's the cause for her glow.
In a caption on her Instagram, Nwagi reveals that, "I usually glow different when am single. I focus on me."
Enock Mugabi aka Eye Witness is a Journalist, Seasoned Writer and Music Analyst with a passion for sports.
Connect with him on social media using the links below in bio.
Meet JBanks, new TV Presenter taking over the airwaves
By Reporter
Win big with Fortebet as Premiere League Returns.CLICK HERE.
JBanks like many young people seeks to attain top spot with his chosen passion. The 22 year old TV Presenter is slowly but steadily gaining viewership on his n3w job at Bunga based STV. While he admits get inspired by senior TV presenters, Douglas Lwanga, Calvin and Deedan, he also seeks to rise above them and he is ready on it qt STV as his program could be or is among the most viewed proggies on the station.
Who is Jbanks?
JBanks was born Gilbert Ahimbisibwe in Mbarara on 1st march 1998 and is 22 now. He graduated in mass communication and according to him he has been mentored by people in the media like Douglas Lwanga, Calvin, J Kazoora and Dedan. He previously has worked with NBS Youth Voice.