We want masks with bright colours that show dirt so that people are forced to wash them on a daily – NDA Chairman Medard Bitekyerezo
Speaking during his 14th nation address on COVID-19, President Yoweri Museveni tagged the easing of lockdown on wearing masks. He said that nobody will be allowed in the public without a mask.
Museveni revealed that government will provide masks to all Ugandans aged six years and above free of charge. He disclosed that Nyanza Textile Industries Limited (NYTIL) was entrusted to produce the masks.
As usual, Ugandans on social media went on a mockery of how the masks will appear with many anticipating them to be in the ruling party colour (yellow).
Speaking during a meeting with manufacturers at the Uganda Manufacturers Association (UMA) grounds, Medard Bitekyerezo, chairman of National Drug Authority (NDA) urged manufacturers of masks to produce them in colours that will force users to wash them daily. Bitekyerezo said many Ugandans lack Primary Health Care knowledge and are capable of putting on a mask for a week without washing it.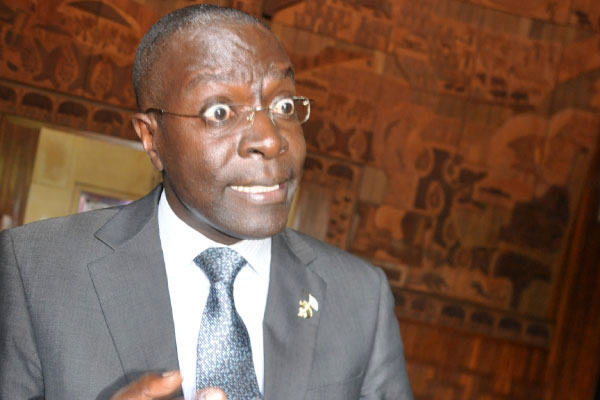 "We want masks with bright colours that show dirt so that people wash them, otherwise dirty people will not wash and start inhaling germs," Medard Bitekyerezo said.
40 never looked so good! A sexy Zari Hassan marks 40 in glamorous photo shoot
South African based Ugandan, business woman and a mother of five, Zari Hassan just clocked her 40s proof enough she is aging like fine wine!
The self-proclaimed Boss Lady displayed her sexy curves in a royal-themed photo shoot donning a stylish olive green figure-hugging gown that perfectly curved out her edges.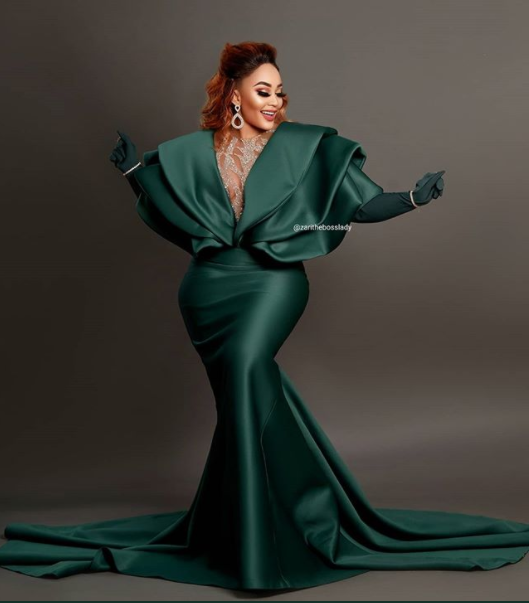 The long fishtail dress with a breathtaking finishing, accentuated her look in an hour glass figure that left tongues wagging online.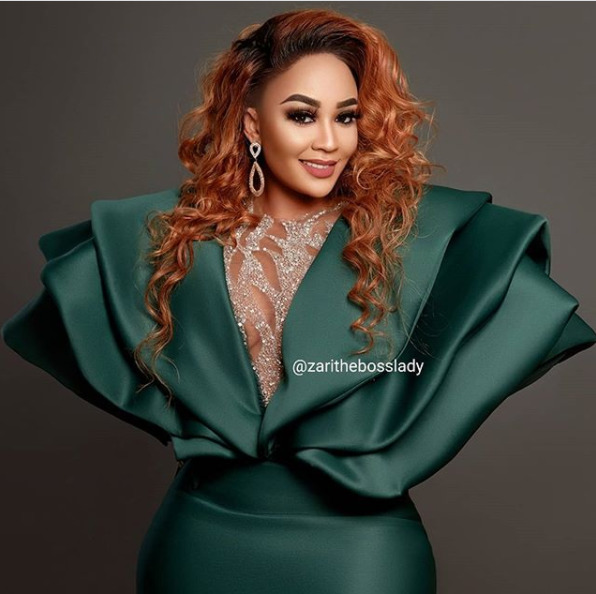 Zari went for a simple yet classy look, not many celebrations and partying to show so far, but an epic photo shoot to mark the new level in her life.
She left her chest slightly open with some beaded detail to hide what was not for the public eye.
Die-hard fans celebrated the yummy mummy of five who seems to be aging backwards.
Twaweza Uganda teams up with Funfactory, release a song 'yambala mask' to create COVID- 19 awareness
In an effort to create Covid -19 awareness and prevention, Twaweza Uganda has teamed up with popular comedy outfit, Fun Factory to release a song dubbed yambala mask.
 The Yambala Mask which loosely translates to wear your mask, the song promotes messages about protecting yourself and your loved ones against the Coronavirus.
The song's lyrics are in six languages – Luganda, Runyakitara, Kiswahili, Lusoga, Lingala and Luo – and encourage everyone to wear a mask so as to prevent the spread of the virus and protect their loved ones while drawing attention to the seriousness of the virus and highlighting its symptoms.
"In a campaign dubbed Together against COVID, we are supporting government efforts by translating critical public health messages from the Ministry of Health into music and comedy so the messages reach the general public and stick," said Martha Chemutai, the communications Officer Twaweza Uganda.
Spice Diana and Dre Cali lined up for Club Beatz concert this week
Two of the artistes that have kept giving us good vibes through the lockdown, Spice Diana and Dre Cali are lined up for the third episode of the biweekly Club Pilsener sponsored Club Beatz At Home concert.
Sheebah Karungi, A Pass, Crysto Panda and Lilian Mbabazi have all performed in the past two episodes of the Club Beatz At Home concert restart which kicked off on 29th August.
Not to add any pressure onto the next performers, the past performers have left a mark with energetic and well rehearsed performances that have pleased the viewers of the online show.
Spice Diana is a proven talent who has immersed her brand in success with several hit songs to her name, a big fanbase, several endorsement deals and a multi-million mansion. She is one of the biggest brands in the region.
Her performances have been characterized with energy and so much entertainment. She is also the "queen of stunts" and we can anticipate so much this time following the exciting and comic performance that A Pass put up in the last show.
As Club Pilsener's norm to always support and develop rising talent, Spice will be joined by Mpaka Records' Dre Cali whose name has been a constant on most music charts and countdowns through the lockdown.
To watch the show, all you need is an active data bundle and a gadget. You'll then login into your Facebook account and search for Club Pilsener's official Facebook page. Alternatively, you can watch live on their YouTube channel.
The show starts at 9PM and you wouldn't want to miss a minute especially because the super talented emcee and media personality Douglas Lwanga will be hosting.
Read Also: Irene Ntale, Lydia Jazmine, and Lilian Mbabazi mesmerize viewers on Club Beatz Finale