UBL rewards customers with goodies and gift hampers
For every purchase of Tusker Malt Lager, Tusker Lite, and Guinness, customers are receiving goodies and gift hampers in a move by Uganda Breweries Limited (UBL) to reward their loyal customers.
This new development is following the #TakeItAtTheCrib campaign where the brand is calling upon its customers to place their beer orders via Jumia Uganda.
They then stand a chance to receive exciting giveaways ranging from sunglasses, earphones, portable wireless phone chargers, hoodies, T-shirts and many others.
Catherine Twesigye, the brand manager, Tusker Malt Lager confirmed with the media about how the trending hashtag #TakeItAtTheCrib is attracting beer consumers to bring the party home and stay safe.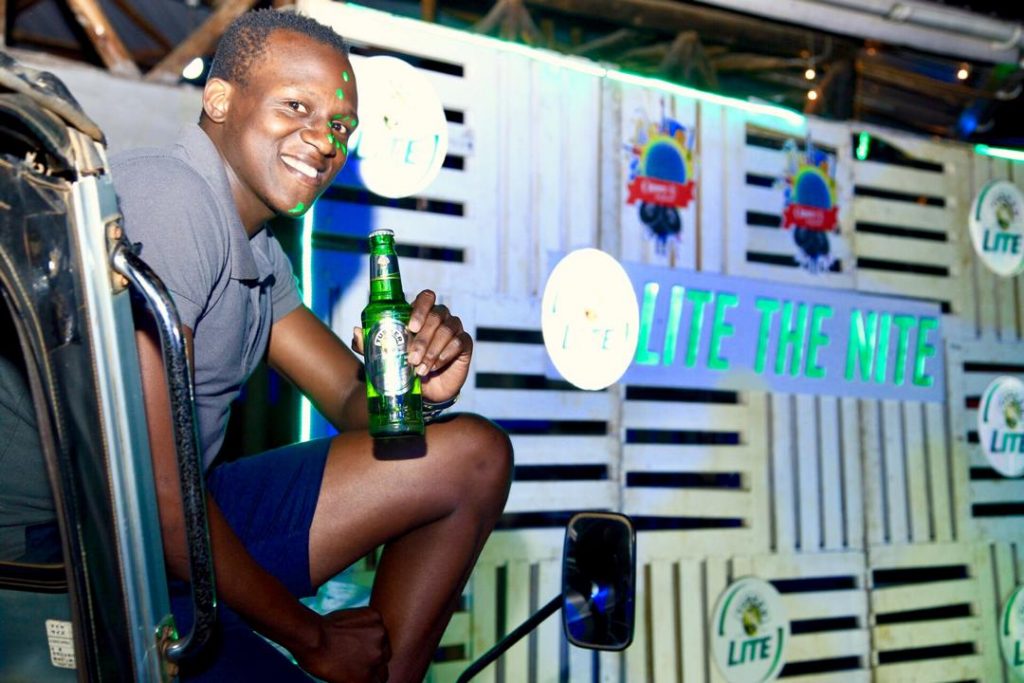 "We are giving back to our loyal beer lovers by rewarding them with goodies as they relax and enjoy their favourite chilled and refreshing beers in the comfort of their homes especially during these strenuous times," she said.
The giveaways promotion will run from May 2020 until October 2020 with affordable deals accessible on https://food.jumia.ug or on the toll-free number 03123080200.
Ykee Benda unhappy with guys who jam to love songs but don't get married
Mpaka Records CEO Wycliffe Tugume alias Ykee Benda has expressed his irritation with people, most especially the male gender, who groove to his love songs but don't get married.
The "Superman" hit singer slammed such people while performing on Bukedde TV on Saturday night.
We have composed and sang many love songs for you but guys you don't want to get married. Now, why do we sing all these songs?

We sing for you so that you sweet-talk girls and marry them but instead you only stop at grooving to them. Please get married!

Ykee Benda
Ykee was however tipped by VJ Junior that his songs have acted as a great catalyst in promoting promiscuity among lovers.
Also the to many love songs have greatly contributed to the rapid increase of infidelity in relationships.

VJ Junior
Read Also: Ykee Benda pledges allegiance to Chameleone in 2021 Lord Mayor race
Rema hides baby bump, shows off hubby's fresh haircut in new photos
In their new photos, Mrs. Rema Namakula Ssebunya and her husband Mr. Hamza Ssebunya continue to show the depth of their bond and happiness in marriage as the latter shows off a new haircut.
Each time Rema Namakula takes long without sharing photos on her social media platforms, those within the entertainment circles start demanding for them.
Sunday evening had most of your demands fulfilled as the songstress, who is rumored pregnant, shared new photos with her husband.
The photos do not reveal much beyond Rema's chest and several critics note that it is intentional not to show off her baby bump. They, however, show so much of Hamza's face and the clean shave cannot be ignored.
Take a look:
Read Also: Rema Namakula sparks pregnancy rumors in new photo shoot with hubby
SONG REVIEW: Zagazillions works with Nigeria's top producer on his new song 'No Dramas'
It's indeed 'No Drama' from the young talented rapper Zack Mukisa alias Zagazillions as he has once again dropped another new song with a mature touch.
Last year, the singer returned to reclaim his former glory and chose to re-brand from Yung Zee to Zagazillion as he released 'Allowed.'
 Zagazillion has dropped yet another single of 2020 dubbed "No Dramas". As usual the rapper did justice to the love song as confessed how he doesn't love drama in his love life.
The audio was produced by Nigeria's Jay Pizzle whereas the video was directed by Director Pest of Grate Make Films.