Police Defends Deployment and Arrest of 4 Politicians after Political Talk show on NBS Television
The Uganda Police has trashed rumors doing rounds that police deliberately targetted and arrested 4 politicians at NBS television on Tuesday night.
According to the police, its action to deploy at NBS television was merely to enforce the presidential directives on curfew and not to arrest politicians for statements made on the talk show.
On Tuesday night Police rumors made rounds that 3 politicians including Ibrahim Ssemujju Nganda, the MP for Kira municipality, Betty Bakireke Nambooze, the MP for Mukono municipality and Fred Nyanzi, the People Power coordinator in charge of the informal sector had been unlawfully arrested after a night talk show called Barometer.
However,4 people were arrested including Guster Opondo, James Mubiru James, Charles Rwomushana, and Ali Abdallah, and 3 three persons that participated in the talk show were not arrested.
Meanwhile, Ssemujju and Nambooze, rushed back to the premises of NBS to spend the night while James Kakooza who was in the company of three UPDF soldiers was allowed to go.
Luke Owoyesigyire, the deputy spokesperson of Kampala Metropolitan Police says police stationed at the Kayunga Road junction from Mulago going to Acacia to enforce the presidential directives and the politicians were found on the wrong side of the law.
Owoyesigyire says police were carrying out an operation to capture both drivers and persons on foot at the 4 roads and that's how the politicians were intercepted.
He says all those arrested in the operation have been charged with disobedience of lawful dosobedience of lawful.
Ssemujju however insists that the deployment was deliberately aimed at targeting them for statements made during the show.
AUDIO! Kyaddaki Ssenyonyi ayogedde amazima lwaki tebayinza kuwa Chameleone kaadi ya NUP ku bwa Loodi Meeya wadde Ssebagala yavuddemu, abotodde ebyama
Kyaddaki bannakibiina kya National Unity Platform (NUP) balambuludde ku ngeri gye bayinza okuddamu okufuna omuntu omulala okukwata kaadi y'ekibiina ku bwa Loodi Meeya.
Olunnaku olw'eggulo ku Lwokubiri, Latif Ssebagala omubaka we Kawempe North yavudde mu lwokaana ku bwa Loodi Meeya bwa Kampala era agamba nti yakikoze okutangira ab'oludda oluvuganya okwetemamu mu kulonda kwa 2021 n'okulemesa NRM okuwangula Kampala ku bwa Loodi Meeya.
Ssebagala okwasibwa kaadi ku bwa Loodi meeya, yawangudde Joseph Mayanja amanyikiddwa nga Dr Jose Chameleone ssaako ne Hajji Nasser Ntege Ssebagala.
Wabula omwogezi wa NUP Joel Ssenyonyi agamba nti wadde waliwo bannakibiina abagamba nti kaadi balina okugiwa Chameleone kuba yakutte kyakubiri mu kusunsulwamu, balina okweyambisa amateeka ku buli nsonga yonna.
Ssenyonyi agamba nti bafunye okuwabulwa okuva mu bannamateeka b'ekibiina, okuddamu entekateeka yonna ey'okunoonya omuntu ayinza okukwata kaadi y'ekibiina ku bwa Loodi Meeya era tebayinza kugiwa Chameleone lwa kuba Ssebagala yavudde mu lwokaano.
Self Styled King Of Love Ballads Daddy Andre Teams Up With Renown Gospel Sensation Levixon As Duo Drops 'Tugende Mu Church' Remix
We can all agree to disagree but when celebrated local producer Andrew Ojambo  popularly known as Daddy Andre released his much hyped love song 'Tugende Mu Church' , every music enthusiast was dancing to the big soothing banger.
Not only did analysts give it a vote of no confidence in the weekly music ratings but the beautiful master piece went straight to the top on almost all online streaming platforms.
And now after dominating the airwaves for almost two month, Daddy Andre has teamed up with renwon gospel sensation Levixon and done a remix to the great song
Listen to the audio below;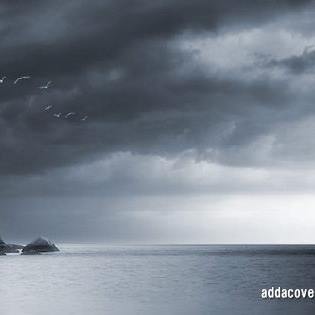 The Maverick is a seasoned Journalist and writer currently working for Galaxy FM. Connect with him on Social Media using the links below
Grenade continues to show affection to Zari Hassan as she turns 40
It is not over until it's over is Grenade's favorite statement if we are to go by how he has handled the Zari situation. In his birthday message to the socialite, he continues to show how much he likes her.
In March, Grenade made a song titled Zarinah on which he praised Zari. That came at the back off a couple of videos and posts on social media in which he made it clear that he felt some type of way for the mother of five.
Zari returned the favor by endorsing the song. She shared several videos listening to the song and also confessed how she had "mad love" for the 22-year-old singer.
It was back and forth movement with several rumors circulating indicating that the two were romantically involved. It all somehow died out, however, without concrete evidence to that.
Today, Zari celebrates what she calls her 40th birthday. As you would expect, social media has been littered with her photos and messages from her family, friends, fans, followers and fellow celebrities.
One that caught our attention was Grenade's Instagram post in which he noted how the fact that Zari is turning a year older today keeps his jealousy in check.
Happy Birthday to my hot friend. The fact that you're turning a year older today is the only thing keeping my jealousy in check. Awesome day friend.

Grenade | Instagram
Well, it seems like Grenade accepted the fact that he will forever be friendzoned by the Bosslady and to him, that is a comfortable spot, regardless.
We wish Zari a happy birthday!
Read Also: Grenade has never slept with Zari, they're just friends – Faridah Ndausi