Life of the party. Who is Etania the new NTV presenter raving up Friday nights?
Etania Mutoni is the new siren that graces our TV screens during the NTV Mix Show on Friday nights. She calls herself "the life of the party" and she lives up to the billing.
While many things are being scaled due to the Covid-19 pandemic that necessitated a three-months total lockdown in the country, Etania brought something a little extra to our screens and the light skinned beau literally lights up the living rooms on Friday nights.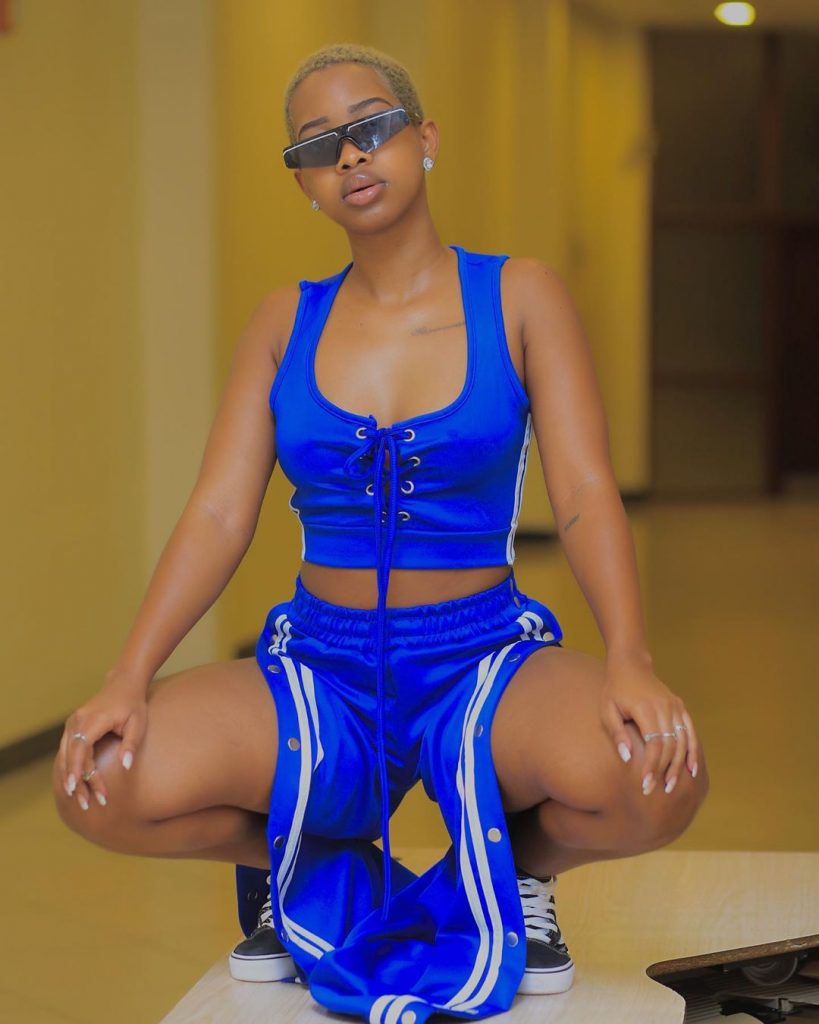 Etania is a 21-year-old who is well known on Kampala's party scene. She is an events coordinator with Muchachos, a marketing firm known for "lit" bar theme nights like La Paroni's Sunday night party. With the bars, closed, she brings the party to the sitting room.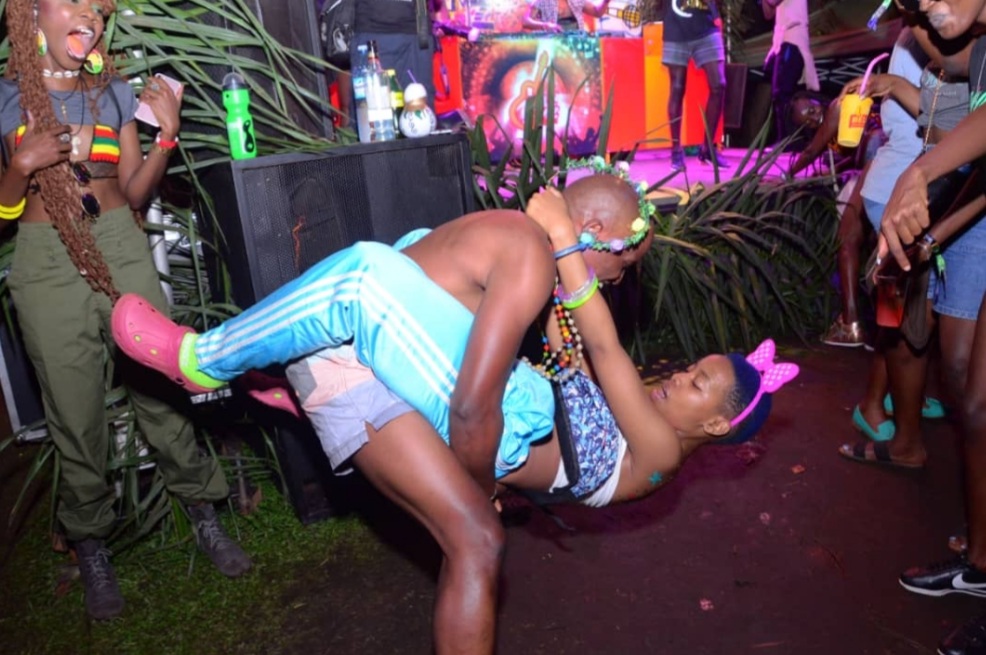 During last year's Nyege Nyege festival, Etania was crowned the "senior life eater" despite her tender age. Her photos living it up at the festival got most likes and the organisers offered her a free pass to this year's festival. Unfortunately due to the Covid-19 pandemic, this year's Nyege Nyege is expected to be more digital than physical.
Blessed with natural good looks, light skin, and full lips, Etania is a fashionista known for her trademark bald head and with tinted hair.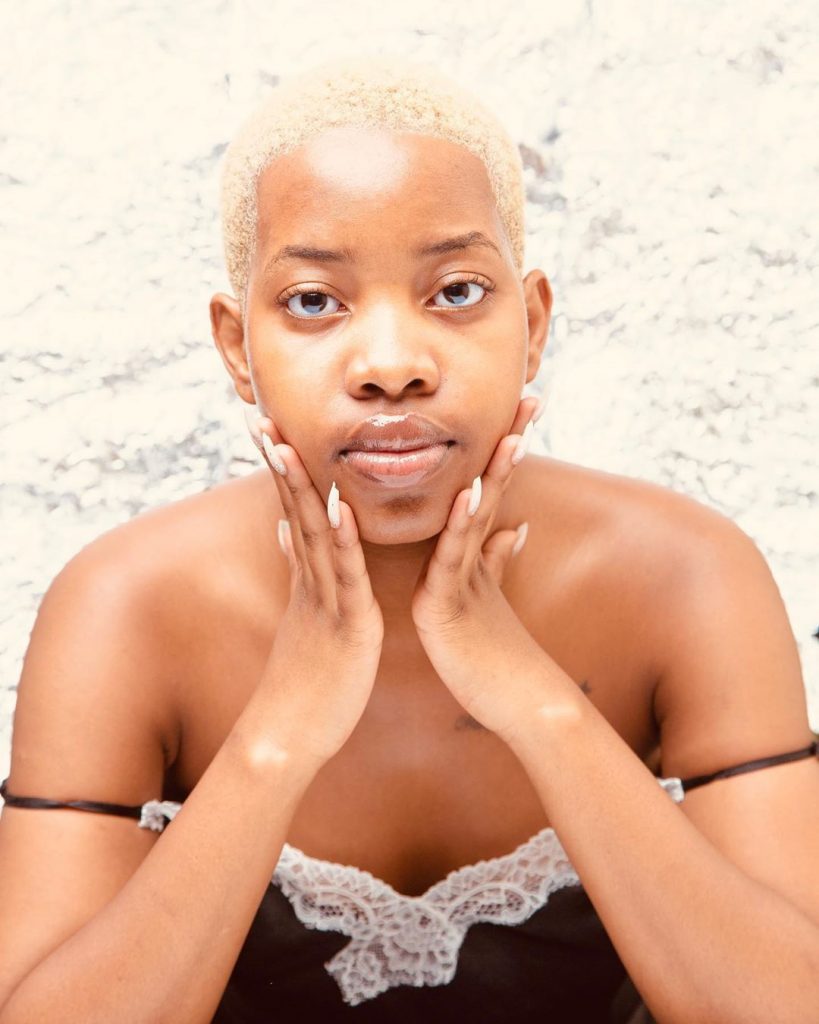 To qualify as a slayer in Uganda, you must have been to Dubai and Etania has been there done that. While people were posting their loved ones at this year's Valentine's, Etania was disturbing the peace with scintillating photos of her topless, something that should have made some of her male followers lose focus off their dates.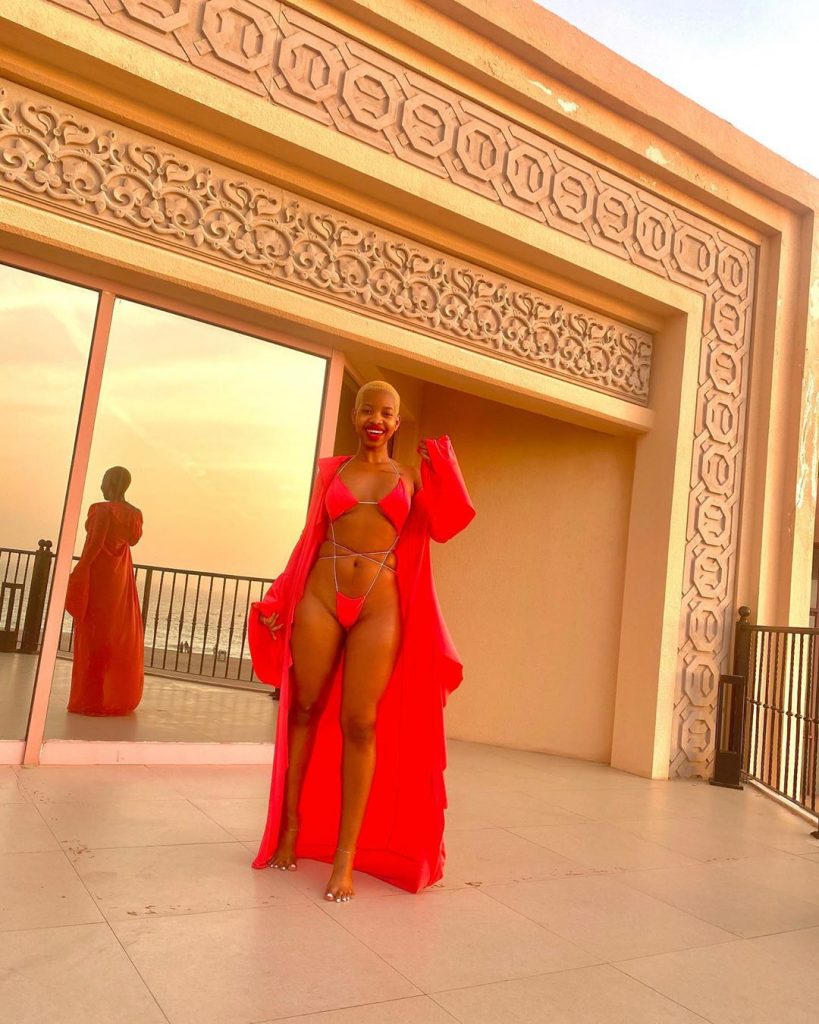 Etania is rumored to be in a relationship with Team No Sleep boss Jeff Kiwa and some blogs have referred to her as Sheebah Karungi's co-wife. Not that there is a confirmed relationship between Jeff and Sheebah apart from music management.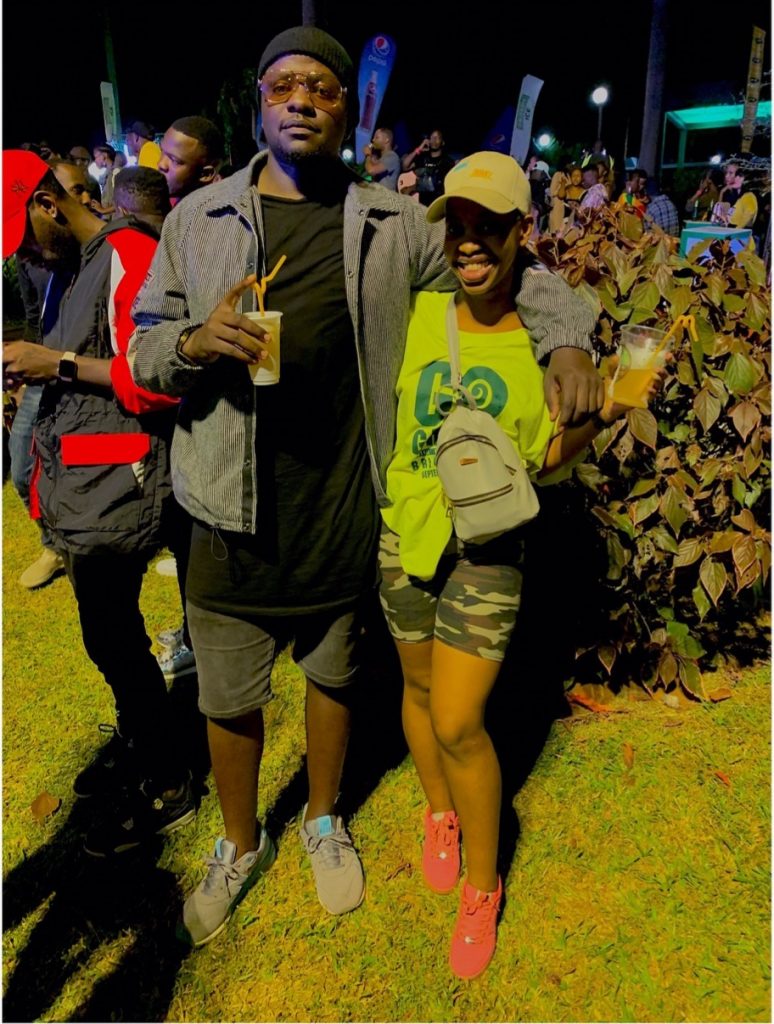 The relationship with Jeff is not confirmed, but at least they are close friends and they party together. Etania's Instagram has a couple of pictures "eating life" with Jeff.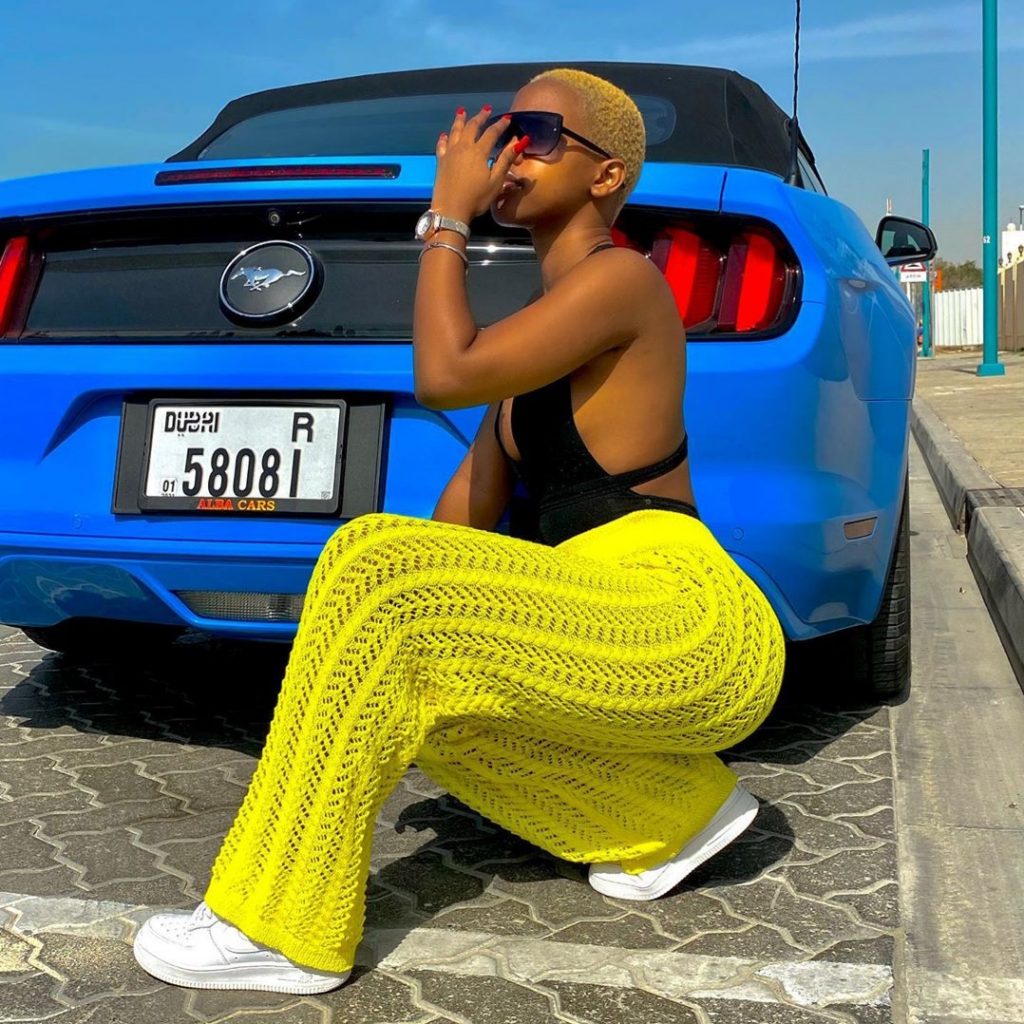 With 36.8k followers on Instagram and 7k on Twitter, she is already attracting the interest of big bands and she is currently an influencer for Jumia.
Galaxy FM's Mariat introduces lover, see photos
By BigEyeUg Team
Fabled female media personality, Mariat Candace Nasasira is finally off the hook after introducing her longtime hubby, Rayan Jumba.
The 100.2 Galaxy FM presenter's glamorous introduction ceremony was held in her parental grounds in Ntugamo district.
It was an Islamic marriage ceremony called 'Kuwoowa/Nika' it being that both Mariat and Rayan are Muslims.
Owing to the Ministry of Health's SOPs to curb COVID-19 pandemic in the country, only close family members and friends were invited to witness Mariat and Rayan's marriage.
The 'Morning Saga' program presenter couldn't shy away from her milestone as she took it to her social media to appreciate the tremendous support from her family and friends.
"Bi-congratulations bintwala. Thank you, fam, for the well wishes. 09.01.21 Officially Mrs. Rayan Jumba," Mariat wrote.
The couple has since been showered with congratulatory messages from friends.
See more photos;
Congratulations Mariat!
National Telecom Operators ordered to suspend access to social media platforms
By Our Reporter
Local telecom operator, MTN Uganda has revealed that they have been ordered to immediately suspend access to social media platforms.
According to a statement released by MTN Uganda, the National Telecommunication Operators received a directive from Uganda Communications Commission (UCC) to immediately suspend access and use, direct or otherwise of all social media platforms and online messaging applications over the network until further notice.
"MTN Uganda has, in compliance with its National Telecommunications Operator License and in accordance with MTN's group-wide Digital Human Rights due diligence framework implemented the directive," reads the statement. "MTN Uganda will continue engaging with the relevant stakeholders to limit the scope and duration of the service disruption."
The directive comes ahead of the general elections slated for this Thursday, January 14th.
Ykee Benda opens up about affair with Martha Kay
By BigEyeUg Team
Musician Wycliffe Tugume alias Ykee Benda has revealed that he had an affair with city socialite Martha Kay.
The 'My Babe' singer made the revelation during a recent interview.
When pinned to have cheated on his baby mama Julie Batenga with Martha Kay, Ykee claimed to have been single by they time he dated Martha.
"For Martha Kay, its true it happened because I was single and she was single too. So, there's no reason why we couldn't have something together," Ykee Benda said.
Although Ykee didn't state the reason behind their breakup, rumor has it that Martha's leaked nude pics was why their relationship ended.
Ykee Benda is currently dating Julie Batenga with whom they have a child (Dante) together.
We will keep you posted