Government to Unveil Boda Boda App in 1 Month for COVID-19 Contact Tracing
Nalule Minah
The minister of Kampala Metropolitan Affairs, Betty Amongi has on Wednesday announced that the government is in its final stages of developing an app to register all Boda Boda riders and passengers.
Amongi said while addressing the media on Wednesday morning that the new app will help the ministry of health register Boda Boda passengers for easy contact tracing in the event that to trace anyone tests positive for COVID-19.
She further explained that the government is working with the ministry of ICT to ensure that the data app is ready within a month from now.
Amongi also says that all Boda riders have 90 days until November 2020 to register with Kampala Capital City Authority-KCCA to obtain a gazetted stage.
Amongi explains that the grace period will also give KCCA ample time to demarcate stages in all city divisions and also put signages at bodaboda free zones.
She says all that all Boda Bodas must be affiliated to any of the gazetted Boda Boda stages of their choice provided by KCCA they're which will act as an address to enable contact tracing in case of Covid19 infection.
She adds that each gazetted stage will have a unique reference code and each division has identification colors that must be worn at all times.
Man Shocks Nation As He Walks In Adam Suit In Protest Demanding Govt To Let Music Promoters Back To Work
On Monday night the president of Uganda H.E Yoweri Kaguta Museveni addressed the nation on how the country is fairing in as far as Covid-19 is concerned.
In his rather long but elaborate speech, the president argued that because the government had done more than enough to educate people it's people the different ways of preventing the spread of the virus, he would be opening up a few key sectors of the economy like the tourism, Air transport and the churches. The head of state emphasized that as long as the key sectors observed the standard operating procedures then all was good for them to resume work.
Patiently waiting to hear their fate in as far the lock down as concerned people working in the entertainment industry like bars, clubs musicians and promoters  were never mentioned or talked about.
The president's failure to give assurances to such sectors led to a huge uproar among the victims and infact on Tuesday afternoon the legit bar, entertainment and restaurant owners association made a press conference with an aim of  passing out their message of frustration to the head of state.
And as if yesterday's pressers wasn't enough to have the president get the message from the entertainment industry.
To further re-emphasize the need to open up all bars and the entire entertainment ,a yet to be identified man took to the streets of Kampala and undressed himself demanding that the government let's all promoters back to work as soon as possible
Watch video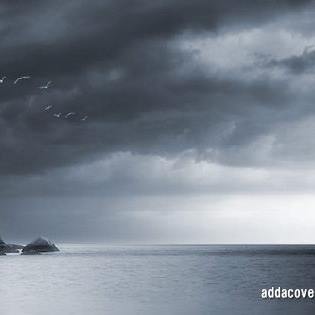 The Maverick is a seasoned Journalist and writer currently working for Galaxy FM. Connect with him on Social Media using the links below
ANTI WAAYA! Omusajja asindise mukyala mu Ggulu lwa kaboozi bw'amutuze n'amutta lwa butamutuusa ku ntikko mu rawundi 3
Ekiyongobero, kibuutikidde abatuuze ku kyalo Nabweru South cell 2 mu divizoni y'e Nansana, ssemaka bw'asse mukyala we ku ssaawa nga 2 ez'okumakya ga leero.
Omusajja Asaba Andrew ali mu gy'obukulu 60 akutte mukyala we Bonabana Jane myaka 45 namutuga okutuusa lw'amusse.
Ekivuddeko ettemu tekimanyiddwa wabula abatuuze bagamba nti omusajja, abadde yemulugunya nga mukyala bw'aludde ng'amulemesa okubaako kyakola ku nsonga z'omu Kisenge ate ng'amuteebereza okuba n'abasajja abalala.
Omulambo, gutwaliddwa mu ddwaaliro ekkulu e Mulago okwekebejjebwa nga n'omusajja atwaliddwa ku Poliisi y'e Nabweru ku misango gy'okutta omuntu.
Luke Owoyesigyire, amyuka omwogezi wa Poliisi mu Kampala n'emirirwano, agambye nti Poliisi atandiise okunoonyereza ku ttemu eryo.
AMAZIGA! Omuvubuka myaka 22 bamusse mu bukambwe, abatuuze bali mu maziga olw'ebigambo bya Poliisi
Entiisa ebuutikidde abatuuze ku kyalo Bunyora mu ggoombolola y'e Kamuli era mu disitulikiti y'e Kamuli, mutuuze munaabwe bw'attiddwa mu kiro, ekikeseza olwaleero.
Omulambo gwa Fred Kapere myaka 22 gusangiddwa emanju w'enju ye wakati mu kitaba ky'omusaayi.
Mu kwekebejja omulambo, gusangiddwako ebiwundu ku bulago n'omutwe, ebyamutuusiddwako abatemu.
Abatuuze wakati mu kulukusa amaziga, bawanjagidde Poliisi okunoonyereza abenyigidde mu kutta Kapere abadde omwana omuto ku myaka 22 ate nga muntu w'abantu.
Wabula okusinzira ku mwogezi wa Poliisi mu bitundu bye Busoga North Michael Kasadha, okunoonyereza kulaga nti Kapere baamuttidde mu kitundu kirala, omulambo ne baguleeta ne bagusuula emanju w'ennyumba.
Omulambo, gutwaliddwa mu ddwaaliro ekkulu e Kamuli okwekebejjebwa nga Poliisi bw'enoonyereza abatemu.