Furious Sheilah Gashumba Slams Kenyan Policemen For Manhandling And Flogging Harmless Woman
Socialite Sheilah Gashumba is lately one of a few personalities who can never see something wrong and they keep quiet!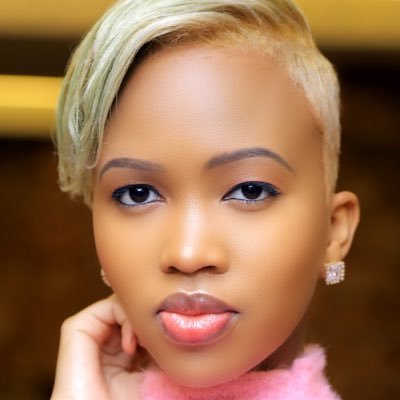 Some critics say she is a clout chaser but believe us, fearless Sheilah now days is acting as the 'Voice to the voiceless'! She is always ready to champion a cause for the better of the community.
Y'all remember how she single-handedly squeezed bullish Urban TV's Lugambo gal, Tina Fierce off the screens over alleged defamation…Now she is back to expose 'unprofessional' Kenyan police for manhandling and flogging a woman like a chicken thief.
Visibly disappointed, Lil Stunner took it to Twitter and poured her anger out.
"Shame upon you Kenyan Police!! How dare you mishandle this lady??? Regardless of what she has done, this is UNACCEPTABLE!!Now I wonder how the Kenyan police handles people in the dark if this happens in broad day light!! Smh", she tweeted. 
Shame upon you Kenyan Police!! How dare you mishandle this lady??? Regardless of what she has done, this is UNACCEPTABLE!! 😒😭🤔Now I wonder how the Kenyan police handles people in the dark if this happens in broad day light!! Smh pic.twitter.com/7PlcFgdnFV

— Sheilah C Gashumba (@SheilahGashumba) July 28, 2020
However, most of her follows believe Sheilah must also speak out when Uganda police and other security organs brutalize fellow citizens. A one Twitter user, Jhameel replied to her tweet; " Why not clean the bedroom first before going to the veranda…".
Another one, case eria followed suit; "Before replying i had to first go through your tl to see whether u had done the needful and talked about what uganda police did to a certain lady naye ononoza bya kenya ani akuloga".
Lilliana Jemba also aired her view; "Ugandan police more worse than any other police in east Africa so better mind Uganda kuba tolya Kenya n many pipo have been battled by our police".
Gefa exploded; "I think you have gone too far, first condemn @PoliceUg on what happened today at the@FDCOfficial1offices then we can attack Kenya later."
Walubanda fired; Preach to @delanykigongoand company. A woman lost her previllage of being a mother becoz of @PoliceUgand these NRM apologists did open their lungs about it. Work on your house before you……".
Well what do you make of Sheilah Gashumba's Twiiter rant?
Enock Mugabi aka Eye Witness is a Journalist, Seasoned Writer and Music Analyst with a passion for sports.
Connect with him on social media using the links below in bio.
Levixone and Afande Lanek amicably mend their broken relationship
Gospel star singer Levixone and Denis Lanek a.k.a Afande Lanek have buried their hatchet and amicably mended their broken friendship after a week of beefing one another.
Levixone and Afande Lanek's cold war was sparked off by irritating statements that were made by the latter, fueled by a section of fellow born-again members.
The bragging statements that Levixone found unpleasant forced him to return the convertible Mercedes Benz which Lanek had gifted him in 2018 during preparations for his "Turn The Replay" concert.
Levixone went on to explain that he returned the convertible Mercedes Benz gift from Lanek to have a peace of mind and also maintained that his friendship with Lanek isn't based on gifts but God and it's genuine.
Me and my brother Lanek have come out to clear the air about what has been happening. I was really devastated when pastors got involved in this, it was an unethical act to involve the innocent men of God.

The only reason I returned the car was to have peace of mind and also for Lanek to understand that our friendship didn't have to base on the fact that he gave me a car. I wanted our friendship to be God-oriented and genuine.

Levixone
Bible says ""If your brother sins against you, go and tell him his fault, between you and him alone. If he listens to you, you have gained your brother".

Yesterday I met with my brother Levixone and we realized that it was People we trusted that we're talking this and that to break us apart.

Today the devil has lost and JESUS has won. When they asked Jesus what is the greatest commandment? "Love the Lord your God with all your heart and with all your soul and with all your mind. This is the first and greatest commandment. And the second is like it: "Love your neighbor as yourself."

In this Journey of Life, Bible says we are all sinners and have fallen short of his Glory but a Saint is a sinner who once fell down but rose up.

Denis Lanek
Read Also: Levixone returns convertible gifted to him by Afande Lanek
Why Diamond Platnumz's Wasafi FM suspended for 7 days
The Tanzanian Communications Regulatory Authority (TCRA) has suspended Diamond Platnumz Wasafi FM radio for airing obscene information and violating communication regulations.
The ban that has been slapped on Diamond Platnumz's Wasafi Fm radio station was passed by TCRA's director general James Kilaba during a press conference on Friday.
TCRA's director explained that the station committed the offense on August 1st, between 8pm and 5pm and on August 4th, between 10am and 12pm during two programs the 'Switch' and 'Mashamsamu' where the presenters contravened regulations of the Electronic and Postal Communications Act and didn't take into account the interests of the public particularly children and the youth.
The punishment on Wasafi FM follows in the heels of Cloud FM and TV which a month ago were recently banned for seven days for publishing content that was contrary to the regulations.
Read Also: Diamond Platinumz Acquires Licences For Wasafi TV and Wasafi Fm
Predicted Arsenal Vs Fulham Line Up Injury Woes And Debuts For Opener
Shkodran Mustafi, Calum Chambers, Gabriel Martinelli and Pablo Mari are all ruled out of the trip to Craven Cottage. While there is also a doubt whether David Luiz will feature, having picked up a neck injury.
Arsenal could hand a first Premier League start to William Saliba, with the former St. Etienne defender partnering Rob Holding in defense. Gabriel Magalhaes has not had the same amount of time to adapt as Saliba and that should mean the Brazilian will be on the bench on Saturday when Arsenal line up Fulham.

There is also likely to be a first start for former Chelsea star Willian, who could be handed the number 10 role for the Gunners, playing around a potent looking attack including Pierre Emerick Aubameyang, Alexandre Lacazette and Nicholas Pepe.
Dani Ceballos is back on-loan once again and is likely to come right back into the midfield to partner with Granit Xhaka, while Bernd Leno is expected to take the number one jersey back in goal, Emi Martinez is likely to leave the club.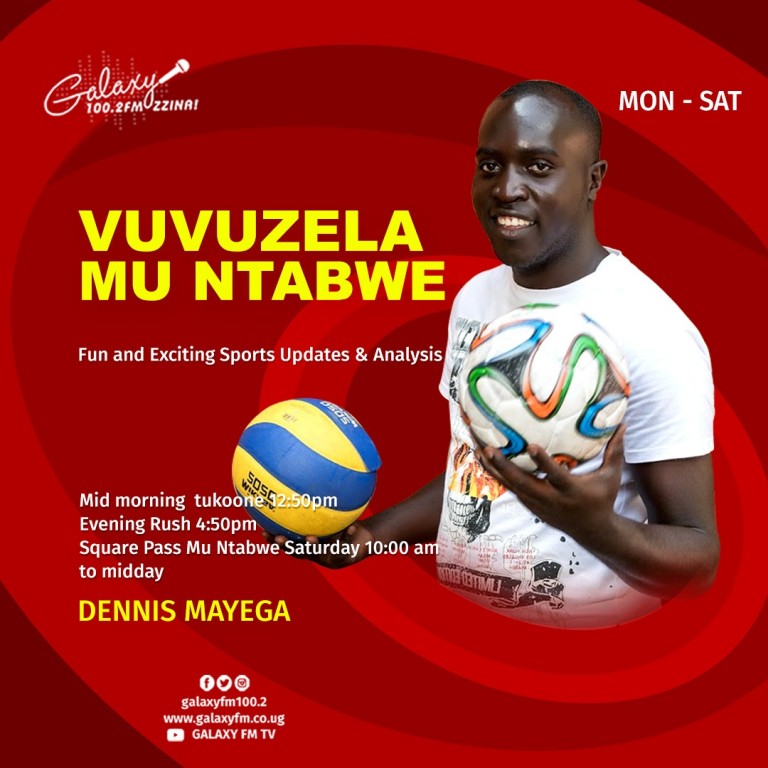 Vuvuzela Mu Ntabwe(12:50-1pm) in Midmorning Tukoone.
Vuvuzela Mu Ntabwe(4:50-5pm) in Evening Rush.
Square Pass Mu Ntabwe(10-12pm) on Saturday.
All on 100.2 Galaxy Fm Zzina!