Cooking storm fires online with a Women VS Men online cook-off edition
The much-famed Women vs Men Cook-off previously held outdoors has moved online with food lovers and enthusiasts preparing their favorite cuisines in the comfort of their homes.
Organised under My Food Network, the May edition of this fun-filled cook off has come with a twist where male and female food enthusiasts who join in for this exciting amateur cook-off submitted their personally inspired original dishes online.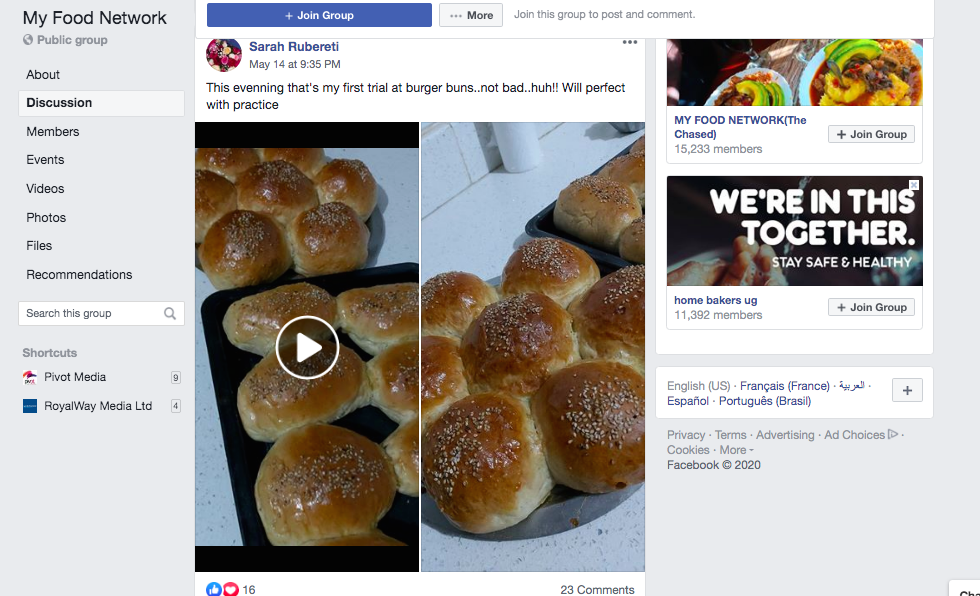 From 50 people nominated through an online poll during the past week, only six competitors will proceed into the inaugural Women vs Men Online edition. These are; Astar Xerxes, Amollo Bridgette Mwesigwa and Ritah Nanteza for the Women's Team and Shedi Dills, Lukumeri D Gonahasa, Lichadi Omunakyalo for the Men's Team.
The highlight of the competition is set to take place between May 19 and 22 where expert judges will critic the finest, most mouth-watering cuisines prepared and submitted anonymously by the participants to allow for free and fair blind judging.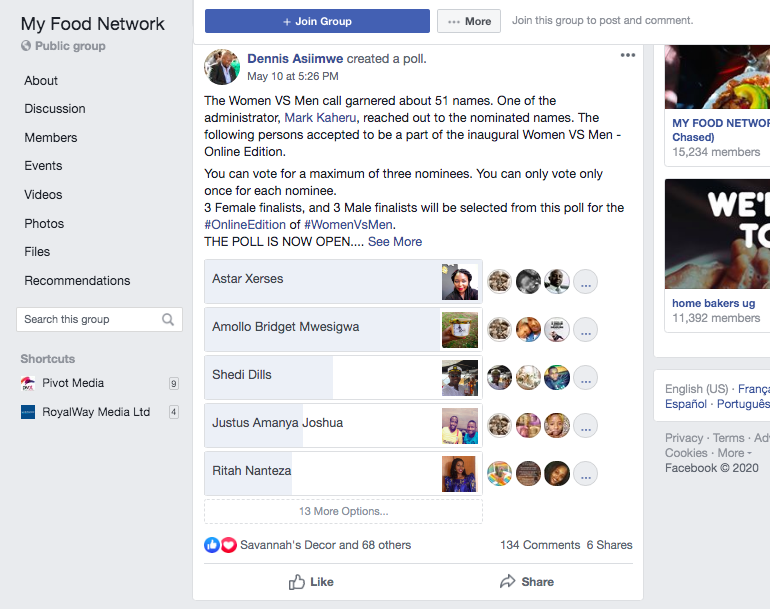 Judging criterion will be based on presentation and originality of the dish prepared as well as the use of the sponsors' products such as Tusker Lite, Yo Kuku and Aromat, etc.
"It is a pleasure to be a part of this online cook-off competition especially because a meal can only be perfected with a cold refreshing Tusker Lite as the perfect complementary drink. This is going to be an interesting edition of the Women Vs Men series and may the best team win," shared Tusker Lite's Brand Manager, Catherine Twesigye.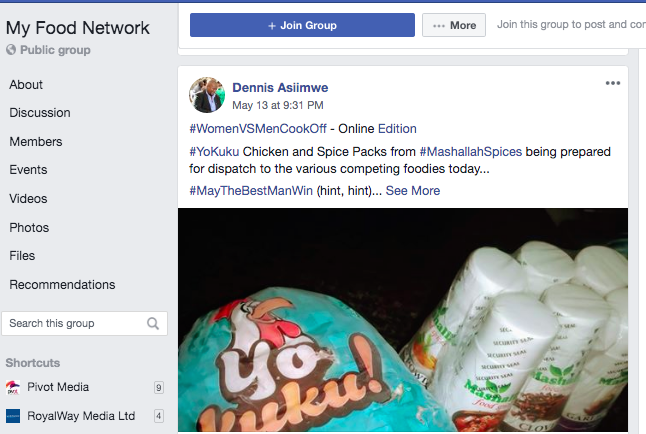 The winners will receive prizes including beer hampers from Tusker Lite, Mashallah spice racks, chicken combo Packs from Yo Kuku, Shs 100,000 from Just BBq, a beer-cake from Cakely, a pork roast rack from Kitchen Konsult and a stuffed oven roast chicken from Cater 2 U.
Galaxy FM's Mariat introduces lover, see photos
By BigEyeUg Team
Fabled female media personality, Mariat Candace Nasasira is finally off the hook after introducing her longtime hubby, Rayan Jumba.
The 100.2 Galaxy FM presenter's glamorous introduction ceremony was held in her parental grounds in Ntugamo district.
It was an Islamic marriage ceremony called 'Kuwoowa/Nika' it being that both Mariat and Rayan are Muslims.
Owing to the Ministry of Health's SOPs to curb COVID-19 pandemic in the country, only close family members and friends were invited to witness Mariat and Rayan's marriage.
The 'Morning Saga' program presenter couldn't shy away from her milestone as she took it to her social media to appreciate the tremendous support from her family and friends.
"Bi-congratulations bintwala. Thank you, fam, for the well wishes. 09.01.21 Officially Mrs. Rayan Jumba," Mariat wrote.
The couple has since been showered with congratulatory messages from friends.
See more photos;
Congratulations Mariat!
National Telecom Operators ordered to suspend access to social media platforms
By Our Reporter
Local telecom operator, MTN Uganda has revealed that they have been ordered to immediately suspend access to social media platforms.
According to a statement released by MTN Uganda, the National Telecommunication Operators received a directive from Uganda Communications Commission (UCC) to immediately suspend access and use, direct or otherwise of all social media platforms and online messaging applications over the network until further notice.
"MTN Uganda has, in compliance with its National Telecommunications Operator License and in accordance with MTN's group-wide Digital Human Rights due diligence framework implemented the directive," reads the statement. "MTN Uganda will continue engaging with the relevant stakeholders to limit the scope and duration of the service disruption."
The directive comes ahead of the general elections slated for this Thursday, January 14th.
Ykee Benda opens up about affair with Martha Kay
By BigEyeUg Team
Musician Wycliffe Tugume alias Ykee Benda has revealed that he had an affair with city socialite Martha Kay.
The 'My Babe' singer made the revelation during a recent interview.
When pinned to have cheated on his baby mama Julie Batenga with Martha Kay, Ykee claimed to have been single by they time he dated Martha.
"For Martha Kay, its true it happened because I was single and she was single too. So, there's no reason why we couldn't have something together," Ykee Benda said.
Although Ykee didn't state the reason behind their breakup, rumor has it that Martha's leaked nude pics was why their relationship ended.
Ykee Benda is currently dating Julie Batenga with whom they have a child (Dante) together.
We will keep you posted