AUDIO! Ssemaka akwattiddwa ku by'okusobya ku mwana myaka 14, abatuuze bawulidde miranga olw'obusungu bwa waaya
Poliisi ekutte omusajja ku misango gy'okusobya ku mwana omuto nga yasangiddwa lubuto, akawungeezi k'olunnaku olw'eggulo.
Meddie Ssembwayi ali mu gy'obukulu 44 nga mutuuze ku kyalo Kikajjo e Namasuba yakwattiddwa ku by'okusobya ku mwana, ali mu gy'obukulu 14.
Okusinzira ku Luke Owoyesigyire, amyuka omwogezi wa Poliisi mu Kampala n'emirirwano, Ssembwayi atwaliddwa ku Poliisi y'e Katwe ku musango gw'okusobya ku mwana omuto.
Mungeri y'emu agamba nti fayiro y'omusango, esindikiddwa eri omuwaabi wa Gavumenti okuwabulwa ku mpaba y'omusango.
Owoyesigyire era agambye nti Poliisi efunye okutegeezebwa nti musajjamukulu Ssembwayi aludde ng'asobya ku baana abato wabula ng'abatuuze batya okuloopa.
Asabye abazadde okuvaayo ku misango bwegityo, okusinga okusirikira abantu abakyamu.
Eddoboozi lya Luke
Infinix's Xclub app now gives you access to interact with a medical expert
By Staff Writer
By now we all know about the online forum app called Xclub. For those who may not know about it already, Infinix, one of the top smartphone companies launched their own online forum app called XClub.
The good news is that Infinix smartphone users have the app pre-installed on their devices at purchase, it was also recently opened up to all android users.
Xclub is known for many good things but one that stands out for us is the interaction on the app. And this is not an ordinary interaction, this is interaction with people like medical experts.
Did you know that users can Interact with a health expert every week? Here is how it works.
On XClub, you get a chance to interact with a medical health expert during a medical Question and Answer session that runs for a whole week on a selected topic.
All you have to do is look out for the medical topic for the week and if you got questions, they will be answered respectively.
Isn't that cool? So, if you want to interact with a medical expert on your phone and have your questions answered by a real person, this is your chance.
This is one more reason for you to download and register on the forum to join the other 20M+ users. Stand a chance to win a brand-new NOTE 7 by joining XClub today and also like the XClub facebook page for more information.
So what are you waiting for? Download XClub and start enjoying now!
Singer Gabriel K living the dream in silence, one of Uganda's wealthiest musicians
While RnB singer Gabriel Kakuru aka Gabriel K has won the hearts of many with his soothing music, many do not see him as a man who has made a fortune considering he has ventured into the music business recently. Usually an artiste who has not done more than 4 years is expected to be struggling for a living and yet that is not Gabriel K. Gabriel K shoots his music videos with Sasha Vybz at an estimate 15 million per music video and holds quite a collection from the videographer and that is just one indication he is not in the struggling type of artistes.
While music fans pile praise for musicians that have made a fortune, Gabriel K gets no mention because he has chosen a silent life and yet he stands out with quite a fortune. Our team visited his residence in Naguru and was astounded by Gabriel K residence which left us speechless but to add him to the list of long feared and wealthy musicians like Jose Chameleone, Bobi Wine, Bebe Cool, Eddy Kenzo and the likes. Gabriel K lives a super star life with his huge pad located on a huge chunk of land in the heart of Kampala in Naguru.
His huge house competes at any level with the much praised wealthy artiste of Uganda. It is estimated value is about $2M and clearly that is not something an ordinary artistes owns.
Gabriel K like a few stars in Uganda has a collection of posh cars. His favourite the X6 BMW is one he loves to drive around town, according to our chat with him.
Gabriel K prefers a reserved life but also deserves all the credit for standing tall as one of the wealthiest artistes in Uganda.
Kampala's Most Famous Trio The B2C Bring Out The Best In Fashion As The 3 Feature David Lutaalo In Latest Colorful Video 'Awo'
We are certainly living under unprecedented times and for any musician to get out of their way to release music without expecting anything in return deserves a whole lot of respect and attention.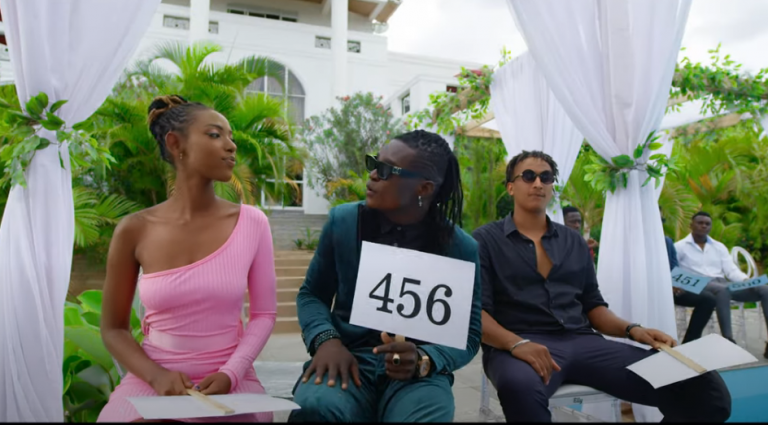 The B2C boys are among the few Ugandan artists who have taken an extra step to entertain Ugandans even when the financial situation at hand dictates otherwise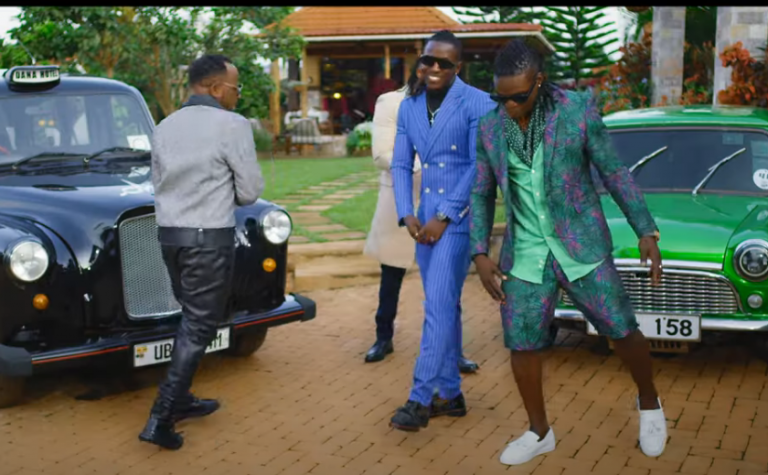 The dynamic trio have finally dropped a colorful video of their massive loved slow ballad 'Awo'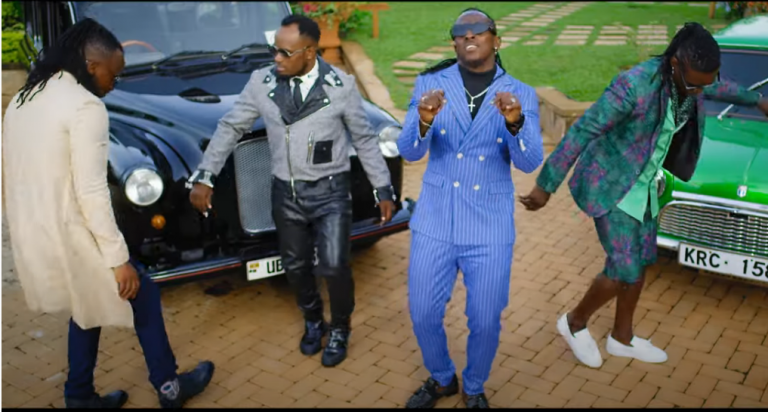 To spice up the the the already enjoyable tune the highly creative boys also feature one of Uganda's best vocalist David Lutaalo
Check out the video;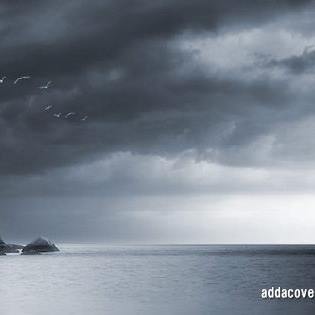 The Maverick is a seasoned Journalist and writer currently working for Galaxy FM. Connect with him on Social Media using the links below