Tears of joy as singer Eth wins Sanyu FM Hot Mic Search
Singer Ethan Kavuma, better known as Eth is the winner of Sanyu FM's Hot Mic Search.
Ethan got emotional and broke into tears of joy when he was announced winner at the Sanyu FM offices on Crane Chambers this Friday afternoon.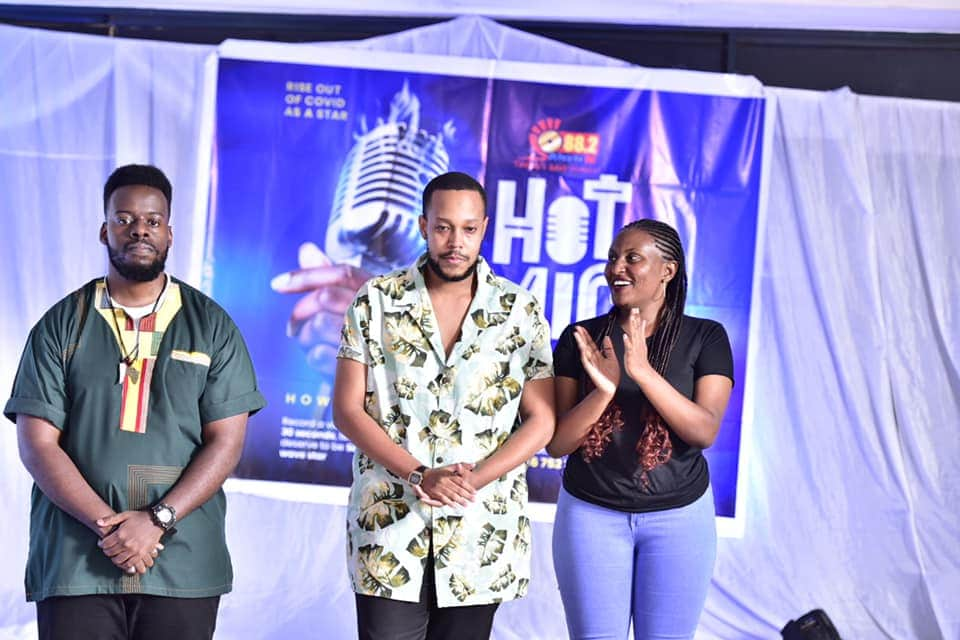 "It has always been my dream to work on Sanyu FM, he said.
"I thought Timothy Code would win," Eth said of fellow musician and top three contender.
Ethan won a Shs3m cash prize and a two year contract on Sanyu FM.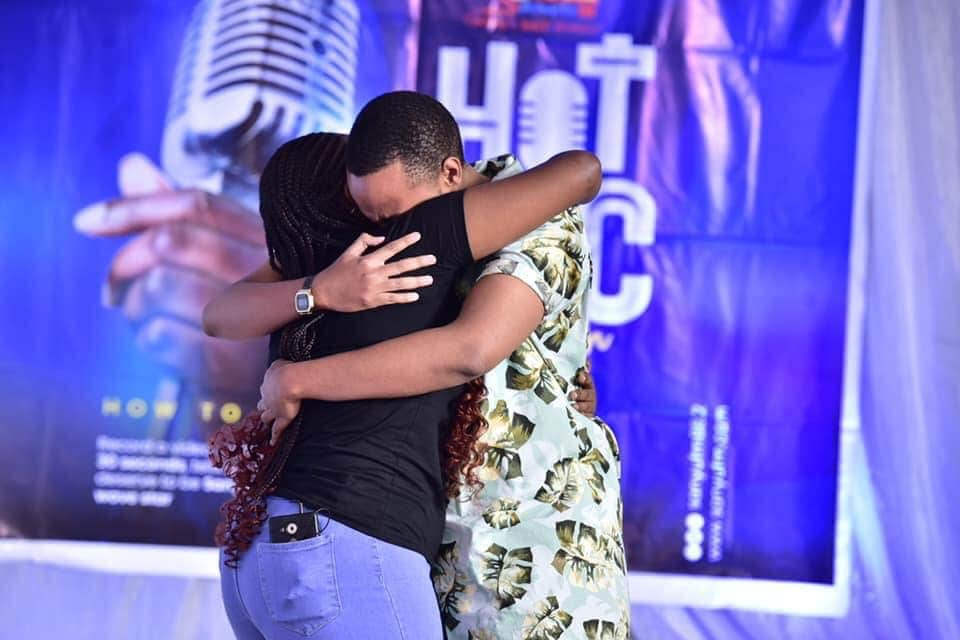 According the Roger Mugisha, Sanyu FM's Programmes Director, the station received over 1,300 entries when the contest to "come out of the Covid-19 lockdown a superstar" was announced.
Ethan was born on November 16th 1992 and he has been on the music scene since 2015. He is best known for "Kunya", his collabo with Sheebah.
Twaweza Uganda teams up with Funfactory, release a song 'yambala mask' to create COVID- 19 awareness
In an effort to create Covid -19 awareness and prevention, Twaweza Uganda has teamed up with popular comedy outfit, Fun Factory to release a song dubbed yambala mask.
 The Yambala Mask which loosely translates to wear your mask, the song promotes messages about protecting yourself and your loved ones against the Coronavirus.
The song's lyrics are in six languages – Luganda, Runyakitara, Kiswahili, Lusoga, Lingala and Luo – and encourage everyone to wear a mask so as to prevent the spread of the virus and protect their loved ones while drawing attention to the seriousness of the virus and highlighting its symptoms.
"In a campaign dubbed Together against COVID, we are supporting government efforts by translating critical public health messages from the Ministry of Health into music and comedy so the messages reach the general public and stick," said Martha Chemutai, the communications Officer Twaweza Uganda.
Spice Diana and Dre Cali lined up for Club Beatz concert this week
Two of the artistes that have kept giving us good vibes through the lockdown, Spice Diana and Dre Cali are lined up for the third episode of the biweekly Club Pilsener sponsored Club Beatz At Home concert.
Sheebah Karungi, A Pass, Crysto Panda and Lilian Mbabazi have all performed in the past two episodes of the Club Beatz At Home concert restart which kicked off on 29th August.
Not to add any pressure onto the next performers, the past performers have left a mark with energetic and well rehearsed performances that have pleased the viewers of the online show.
Spice Diana is a proven talent who has immersed her brand in success with several hit songs to her name, a big fanbase, several endorsement deals and a multi-million mansion. She is one of the biggest brands in the region.
Her performances have been characterized with energy and so much entertainment. She is also the "queen of stunts" and we can anticipate so much this time following the exciting and comic performance that A Pass put up in the last show.
As Club Pilsener's norm to always support and develop rising talent, Spice will be joined by Mpaka Records' Dre Cali whose name has been a constant on most music charts and countdowns through the lockdown.
To watch the show, all you need is an active data bundle and a gadget. You'll then login into your Facebook account and search for Club Pilsener's official Facebook page. Alternatively, you can watch live on their YouTube channel.
The show starts at 9PM and you wouldn't want to miss a minute especially because the super talented emcee and media personality Douglas Lwanga will be hosting.
Read Also: Irene Ntale, Lydia Jazmine, and Lilian Mbabazi mesmerize viewers on Club Beatz Finale
Bar owners ask gov't to allow them operate, pledge to keep customers safe
The owners of bars and entertainment places in Uganda have asked government to allow them to open with strict adherence to the Covid 19 SOPs as prescribed by the Ministry of Health.
At a press conference held at Atmosphere Lounge in Kololo this morning, the association Public Relations Officer (PRO) Mr. Patrick Musinguzi said that the bars have the capacity to implement the required SOPs and protect its employees and customers from the COVID-19 epidemic and can therefore, be open with strict preconditions.
"We are aware that COVID 19 is serious and applaud President Yoweri Museveni and the government for the measures put in place to protect the lives of Ugandans. We realize that this epidemic is not ending soon. Our members wish to make a plea to government that we will do everything they require of us to keep customers safe when we are opened," Mr. Musinguzi said.
 George Waiswa the association Secretary General said bars and restaurants remain one of the biggest employers of youths in this country with over 2 million people employed as cleaners, bouncers, service people, chefs, accountants, store people, security and over 2.5 million people in the supply chain.
 Bars are a key player in the hospitality industry which sustains over 6.3 million people in form of ripple effect to manufacturers, grain farmers, contracted distributors and stockiest plus all their beneficiaries.
 "All these people are now suffering. Their families are suffering because they are out of work. Most don't have any other skill. It's a risk for our young generation who constitute the biggest percentage of our employees. This is especially a challenge for some of the females who are single parents" He added.