Photos: Tycoon Mbiire's daughter Nadia on tourism getaway for 30th birthday
Tycoon Charles Mbiire's daughter Nadia Matovu is a global trotter and she could have celebrated her 30th birthday milestone anywhere in the world, but owing to the Covid-19 lockdown, with the airport closed to passenger transport, she decided to head to one of Uganda's finest resorts.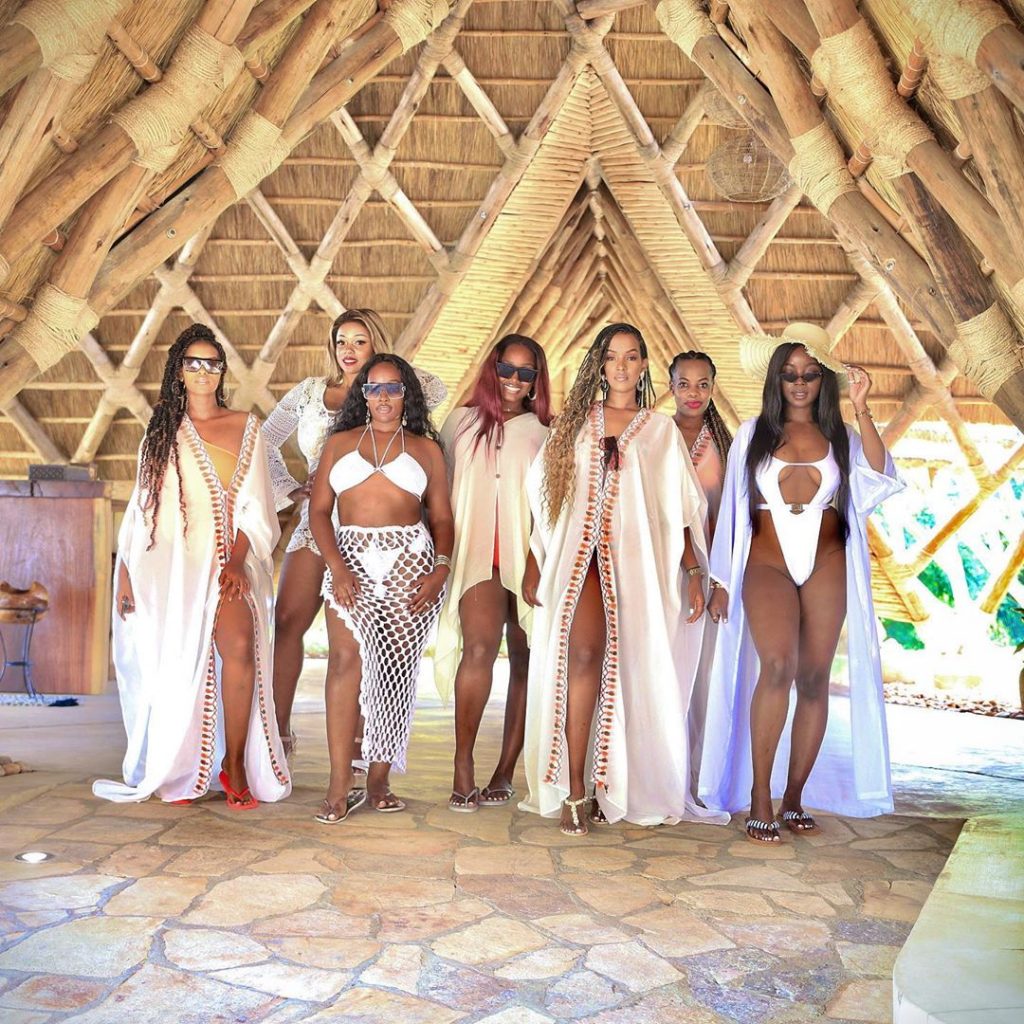 Nadia and a couple of her "sisterhood" celebrated her big do at the Nile Safari Lodge, in Murchison Falls, the same place where tycoon Sudhir Ruparelia's son Rajiv recently celebrated her wife Nahia's birthday.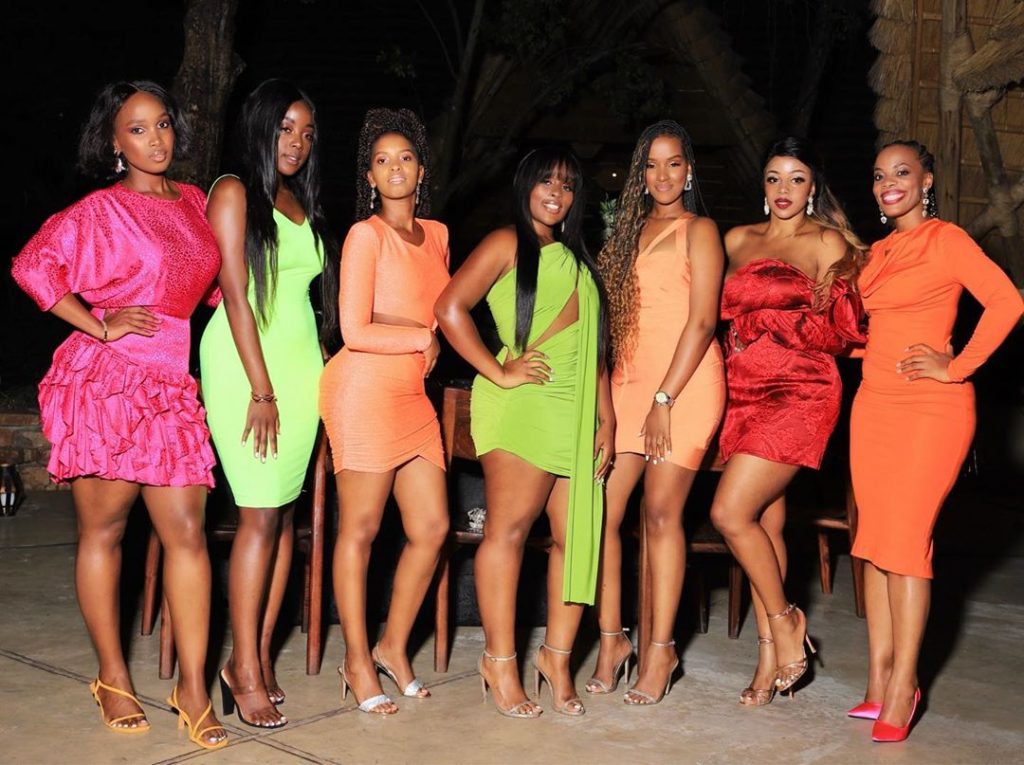 Owing to the Covid-19 lockdown where big gatherings are discouraged Nadia who is known for throwing lavish parties like her annual Pop Up Club party opted for her close-knit circle of friends for the getaway she dubbed "dirty 30".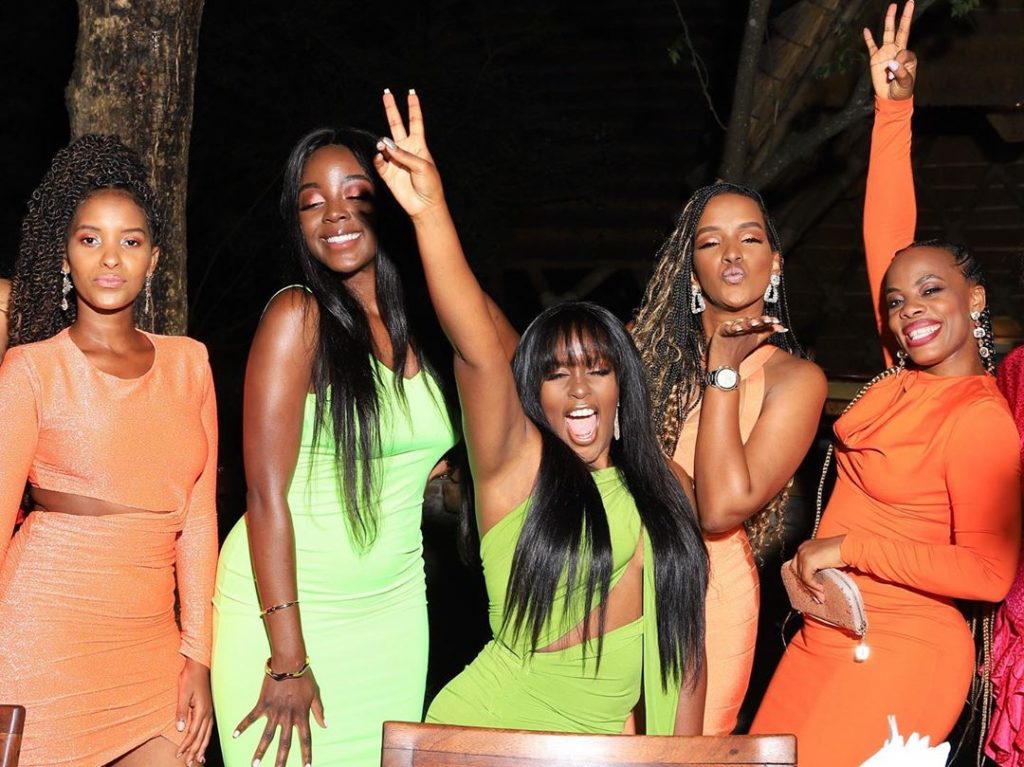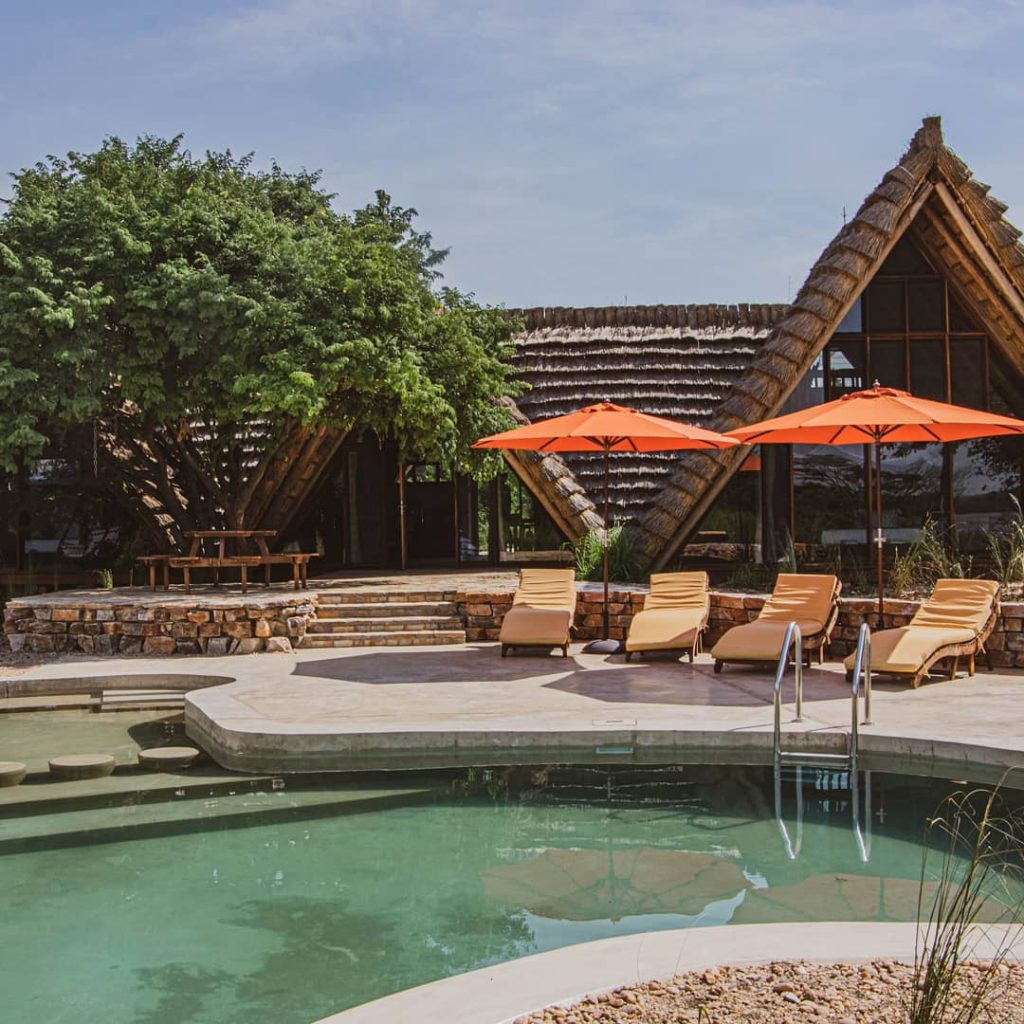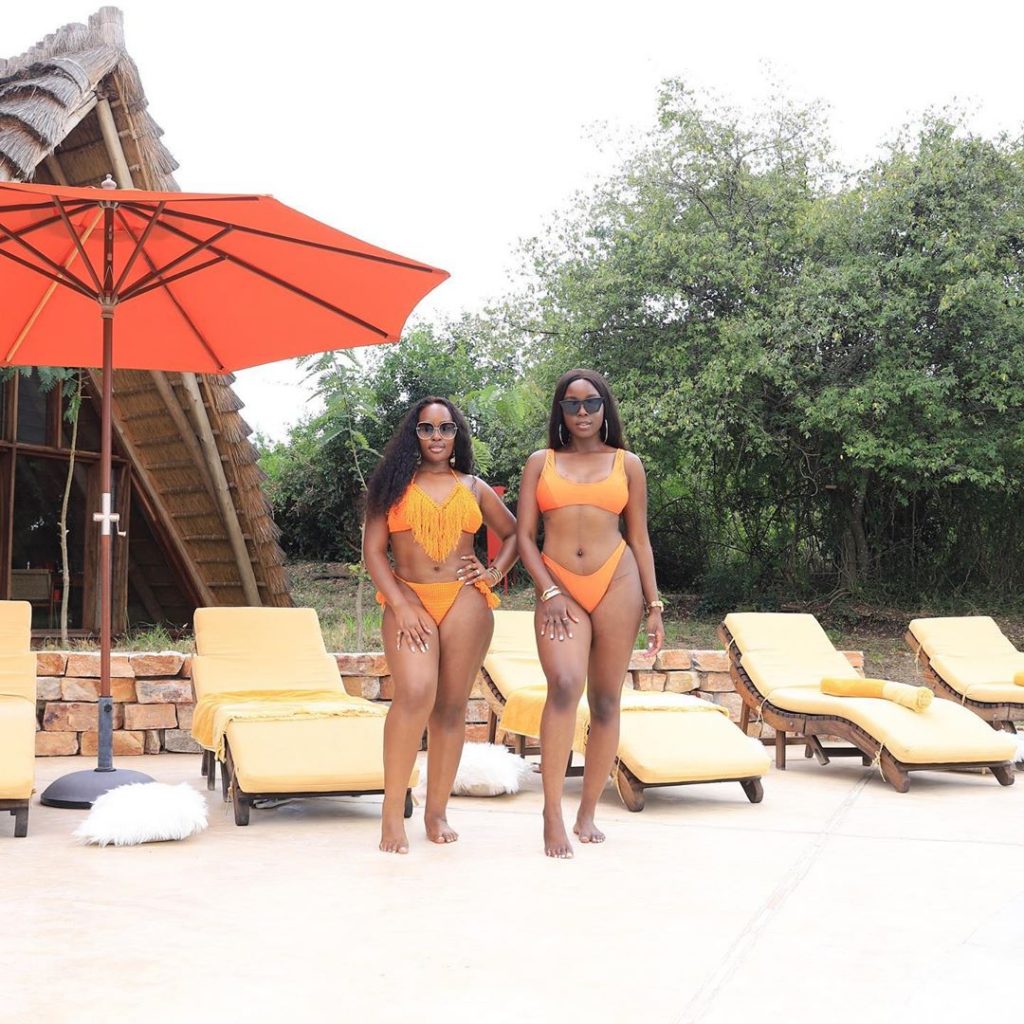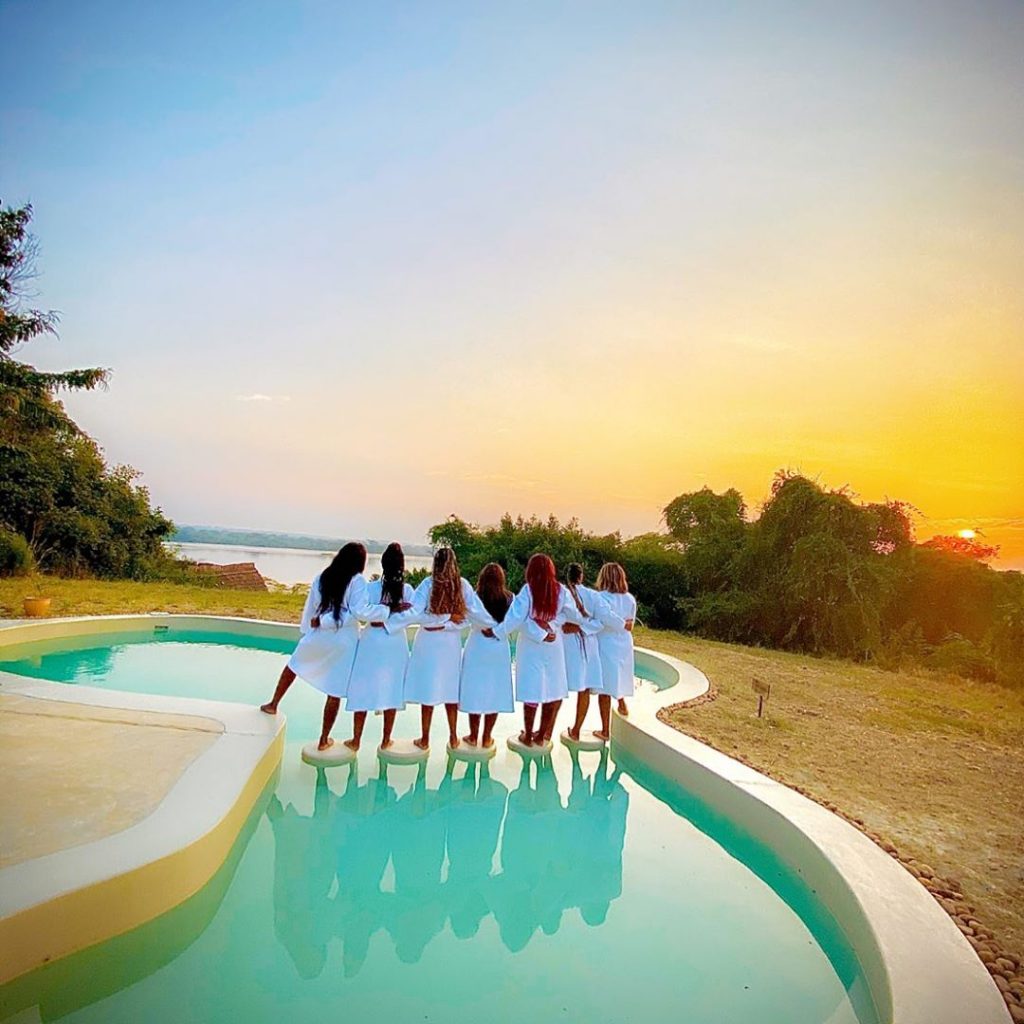 Letshego Group partners with Botswana Innovation Hub to scout for top innovators
By Our Reporter
Letshego Holdings Limited (Letshego Group) collaborated with Botswana Innovation Hub to host a Pitch Day where 8 innovators showcased their works for potential future mentorship and support.
The Pitch Day enabled Letshego to scout the top 3 innovative solutions, thereafter offering support and mentoring opportunities to transform the entrepreneur's future growth potential into a reality.
With Letshego's sponsorship, the Pitch Day provided 8 startup innovators from BIH's portfolio a platform to pitch their business ideas to a panel of judges, comprising select executives from Letshego's regional markets.
After hearing all 8 innovative pitches, the panel of Pitch Day judges concluded by commending the entrepreneurs on their outstanding submissions and creative concepts.
The top three nominations were Kwiky, a business solution that facilitates access to financial services for the underbanked by accessing mobile phone and mobile wallet transaction data from various data points, who came first.
Digital Diamond, an instant identification application, came second while in third place was PCG Software,  a digital solutions firm specialising in tailor-made mobile development and web-based projects.
Andrew Okai, Letshego Group's Chief Executive Officer commented, "In our journey to create a world-class retail financial services organisation, Letshego remains committed to developing a relentless innovation culture. We aim to achieve this by leveraging digital innovation, strategic partnerships and eco-system thinking to enhance customer experience and increase access to simple and appropriate financial solutions for emerging market consumers across the Group's 11-country footprint."
"Our ambition is to use our strengths and expertise to enable entrepreneurs to expand their growth and income potential. Letshego strongly believes that through effective partnerships, we can grow our collective potential, exponentially!" He added.
The winning solutions will work with partners to manage subsequent development of the proof of concepts. This will include innovation sprints sessions and hackathons, leveraging BIH's tried and tested innovation management framework to either support Letshego directly, or the economies and communities where Letshego operates across Africa.
At the pitch day, Alan Boshwaen, Chief Executive Officer of the Botswana Innovation Hub said, "We all acknowledge that innovation is a critical catalyst in driving Botswana's Transformation Agenda, hence, supporting innovations requires collaboration between diverse stakeholders. We are glad to have partnered with Letshego Botswana as a player in building national innovation ecosystem. Our innovators stand to benefit from the opportunities availed by this partnership including mentorship, capacity building and commercialization."
The start-ups that pitched were selected from a pool of entrepreneurs within the BIH Incubation and Acceleration Programme. These entrepreneurs benefit from a number of BIH interventions including: technical advice; coaching; mentorship; access to markets; access to partner programmes; office space; subsidised corporate tax; special dispensation of the import of skilled personnel and many other tailored interventions to small business concepts to grow and thrive.
Zari Hassan re-opens her social media comment section only for her birth week
By BigEyeUg Team;
Ugandan born, South African-based socialite Zari Hassan (Zarinah Tlale) turns 40 today, 23rd September 2020 and in honour of her birthday celebrations, she has decided to share the irresistible excitement with her fans and social media followers.
Zari has turned-on comments on all of her social media accounts after almost three months off.
If you can recall, Zari closed her social media comment section earlier this year following a massive blow-out with Kyadondo East Legislator, Hon. Bobi Wine's supporters.
This was after she demanded for Bobi Wine's Presidential candidature credentials as Uganda moves in the General Elections in 2021.
"I heard life begins here…….🥰 happy bday to me. (Comment section open only this week)," Zari wrote.
Happy Birthday Zari Hassan!
Photos: Zari exhibits her latest classy fashion trend on 40th Birthday
By BigEyeUg Team
Today, 23rd September 2020 is such a memorable one for Uganda's entertainment industry and Africa at large as the 40th birthday for one of the top female icons, Zari Hassan is celebrated.
In the wake of today morning, the public is entirely concedes that at an age of 40, Zari still looks 18, feels 14 and acts 8.
This is why the mammoth birthday wishes for her on social media shouldn't shock you.
"Looks 18, feels 14, acts 8. Happy 🎂 🎁 🎈 🎉 🕯 🍰 🎂to me," Zari wrote on her social media.
Zari has a flair for doing things in a very elegant way and that makes her an exclusive life to celebrate.
She is a classy and fabulous right away in her showbiz, mothering roles, business commitments and many more.
Apart from possessing; expensive rides, houses, clothes, hair, among others, being classy is a culmination of being yourself, being positive, and doing good in all the places you can by all the means you can, which Zari collectively holds.
A truly elegant taste is generally accompanied with excellency of heart.   
Her beauty is seen in her eyes, because that is the doorway to her heart, the place where love resides.
True beauty in a woman like Zari is reflected in her soul. It's the caring that she lovingly gives, the passion that she shows and the beauty of a woman only grows with passing years.
She has overly expressed this through her charitable works and economic impacts to both Ugandan and South African governments.
Zari is totally mixed in her heritage, such that her grandfather on her mother's side is Indian and the grandmother Ugandan.
On her father's side, her grandfather is Somalian wile the grandmother is Burundian.
Zari Hassan was born on September, 23rd 1980. She is a Ugandan artiste, reality TV star and an entrepreneur who grew up in Jinja, Uganda.
Zari attended Jinja Girls High School after that she relocated to Kampala and after started performing Karaoke in hang-outs.
For her tertiary education, she studied in London where she got a Diploma in Cosmetology.
In 2007, she released her first single 'Oliwange' which was nominated for Africa Channel O Awards in the category of best East African video of the year and in 2009, she won the Diva award of the year in Diaspora.
Currently, Zari is based in South Africa and has 5 children, 3 of her Late husband Ivan Ssemwanga and 2 of ex-boyfriend and Tanzania's music heartthrob Diamond Platnumz.
Happy Birthday Zari Hassan!