MultiChoice, Walt Disney partner to bring ESPN to DSTV
MultiChoice Group (MCG) and The Walt Disney Company Africa have partnered to bring 24-hour ESPN channels to DSTV.
Multichoice says "every major US sport as well as European football, fans across the continent can now look forward to popular premier American leagues including the National Basketball Association (NBA), National Football League (NFL), National Hockey League (NHL) and Major League Baseball (MLB), via ESPN & ESPN2."
"The channels will also feature live football from the English Football League (EFL), Scottish Premier Football League (SPFL), Dutch Eredivisie and Major League Soccer (MLS), as well as local sports including the West African Football Union (WAFU) Cup of Nations and featured boxing tournaments and events. 
"DStv customers can look forward to the much anticipated return of the NBA from the bio-bubble from 31 July, where LeBron James and the LA Lakers renew their city rivalry with the LA Clippers and Orlando Magic take on the Brooklyn Nets.
"The Major League Baseball (MLB) regular season will also take prominence on ESPN, with fixtures between the Oakland Athletics and Colorado Rockies (29 July), and a stunning triple header for the Boston Red Sox and New York Yankees from 1-3 August."
Additional information
What is ESPN:
ESPN is the world's leading multinational, multimedia sports entertainment entity featuring the broadest portfolio of multimedia sports assets. In Africa, ESPN and ESPN2 feature the NBA (National Basketball Association), NFL (National Football League), NHL (National Hockey League), MLB (Major League Baseball), MLS (Major League Soccer) and the latest from live football leagues including the Dutch Eredivisie, the English Football League and the Scottish Premier League. In addition, a variety of premiere news, studio and documentary programming is available, such as SportsCenter, the award-winning 30 for 30 films and more. ESPN: To Serve Sports Fans. Anytime. Anywhere.
There are two channels that are launching on DStv this month
What is the difference between ESPN and ESPN2:
ESPN 2 will feature the very latest from America's top sporting leagues such as the NBA, NFL, NHL, MLB and more
ESPN will feature live matches and programming from a number of European and African football leagues, matches, stars and athlete
Both channels will feature news, studio and documentary programming
What channels are launching:
Where can I find ESPN:
DStv channel 218
137 (Ghana)
337 (Uganda)
618 for Portuguese Markets
GOtv channel 38  
Where can I find ESPN2:
DStv channel 219
618 for Portuguese Markets
Who can watch ESPN:
DStv viewers who have the following packages:

Premium
Compact Plus
Compact
Family/Familia (Mozambique)

GOtv Max
Who can watch ESPN2:
DStv viewers who have the following packages:
When will these channels launch on DStv and GOtv?
Wednesday 29 July 2020
18:00pm
Will matches, programmes and other ESPN content be available on catch up?
Select ESPN programming such as documentaries, films and magazine shows will be available on catch-up.
Repeats of matches will not be available on catch-up.
What programming highlights can I expect to see:
NFL's Monday Night Football; MLB; NBA; college football from most of the major conferences as well as the College Football Playoff; men's and women's college basketball, including the women's NCAA Tournament; WNBA; Little League World Series; more.
Studio shows including ESPN FC, Pardon the Interruption and more
Critically acclaimed and award-winning documentaries and original programming including the "30 for 30" films.
Will I be able to see local programming on ESPN?:
We are committed to developing and broadcasting local and regional sports events and intellectual property, including the West African Football Union (WAFU) Cup of Nations and featured boxing tournaments and events.
Stay tuned for updates.
What language(s) will ESPN be broadcast in:
"It is okay to vote for Diamond Platinumz"—Eddy Kenzo on the AFRIMMA nominations
By BigEyeUG Writer
Win big with Fortebet as Premiere League Returns.CLICK HERE.
Uganda's tourism ambassador, singer and music executive Edrisa Musuza professionally known as Eddy Kenzo has said that it is up to Ugandans to vote him or Diamond Platinumz.
In an interview with Spark Tv, the stamina hit maker explained that it is the people's choice to vote whoever they want after all they both from East Africa.
"It's up to the people to vote Diamond Platinumz or myself because he is also East African. I have no problem with that, after all, it has always been me or him."
According to the list that was released on 11th September, Kenzo and other six Ugandans were nominated in the 7th edition of the African Music Magazine Awards(AFRIMMA) that will take place in Dallas, Texas on 15th November 2020.
Kenzo was nominated in the same category of the Best Male East Africa with other nine icons including Diamond Platinumz which left talks among voters on who will win.
The 2020 edition of these awards will be held virtually in USA due to COVID-19.
You disappointed us!! Nwagicians curse their very own star after she claims she is not interested in Marriage
Singer Winnie Nwagi has been a household name since her breakthrough about five years ago.
The Swangz Avenue singer has however not been dominant because of only music but also controversy and fights.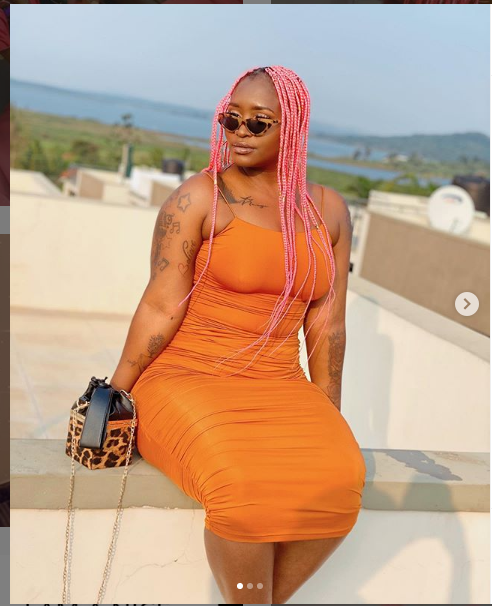 Recently through her Instagram platform, Winnie Nwagi admitted that she loves to be in relationships but she is not marriage material.
Winnie Nwagi has dated dudes like Chozen Blood but none has ever hinted on walking down the aisle.
A number of her diehard have thrown jibes at her on social media for disappointing them. This is simply because they expected her to wed since she is already hitting her mid 30s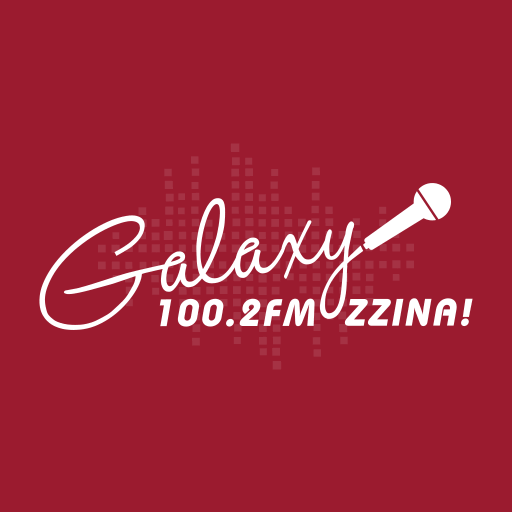 I will use the internet to change the world one day. I will be a billionaire one day. For now, let's Zzina!
Kalifa Aganaga attacks Kato Lubwama. Claims he is not fit to be in Parliament
Lubaga South incumbent MP Kato Lubwama and aspirant Mukiibi Sadat alias Kalifa Aganaga have been going head to head verbally since the latter declared his interest in the position.
The latest of their verbal war is an attack from the "Kibooko" hitmaker who claims the Comedian turned politician is not fit to represent the People of Lubaga South.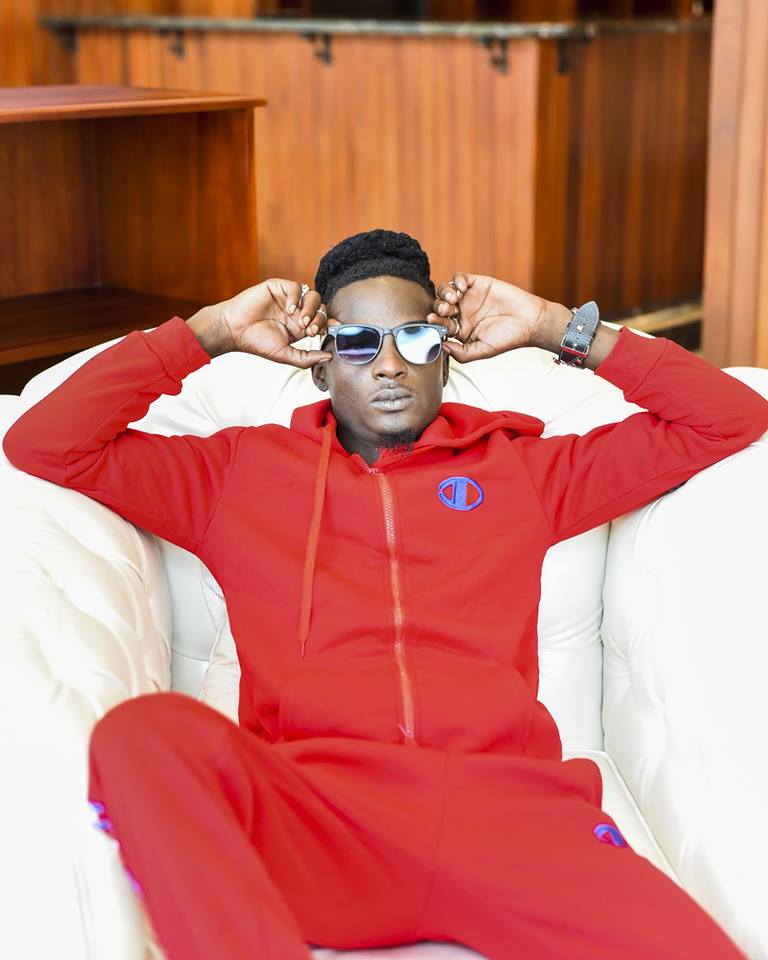 Kalifa Aganaga launched the attack while addressing the media at Jose Chameleone's Balintuma Road-based offices.
The attack comes days after Kato Lubwama confessed that he is not working for the people who sent him to Parliament but rather working for his own good life.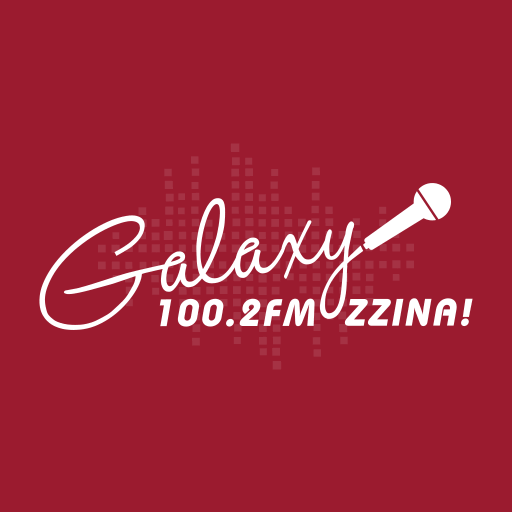 I will use the internet to change the world one day. I will be a billionaire one day. For now, let's Zzina!