Janet Jackson furthers 'Black Lives Matter' cause with video shot by Ghetto Kids
With the Black Lives Matter movement becoming more popular across the globe, Michael Jackson's sister Janet Jackson shared a video of the Ghetto kids   championing the BLM campaign.
 Through her official Instagram account, the 'Made For Now' singer re-posted a video of the Ghetto Kids dancing to a "Black Lives Matter" movement song by Buddy.
"Repost at Ghetto Kid, we love being Black," Janet Jackson captioned the dance video.
Through their various entertaining talents, the Ghetto Kids have attracted massive attention from the international audience.
 Six years ago Triplets Ghetto Kids hit the world stage after recording a dance video of Eddy Kenzo's song 'Sitya Loss'. The group went ahead to feature in rapper French Montana's song 'Unforgettable' and last year they also featured in Chris Brown's 'Back To Love' song.
It's no surprise the multi-talented kids continue to raise the Ugandan flag high.  In 2017, the group managed to perform at the BET awards with French Montana and Swae Lee.
SONG REVIEW: Zagazillions works with Nigeria's top producer on his new song 'No Dramas'
It's indeed 'No Drama' from the young talented rapper Zack Mukisa alias Zagazillions as he has once again dropped another new song with a mature touch.
Last year, the singer returned to reclaim his former glory and chose to re-brand from Yung Zee to Zagazillion as he released 'Allowed.'
 Zagazillion has dropped yet another single of 2020 dubbed "No Dramas". As usual the rapper did justice to the love song as confessed how he doesn't love drama in his love life.
The audio was produced by Nigeria's Jay Pizzle whereas the video was directed by Director Pest of Grate Make Films.
New toys; the Ruparelias splurge Shs500m on motorbikes
Boys will be boys; the old adage goes.  And boys will always love toys. As they grow older and richer, the toys only get more expensive. The Ruparelia family has proved the adage right and Uganda's richest Man and Ruparelia Group Chairman Sudhir and his son Rajiv who is now Managing Director of the Ruparelia Group just splurged over Shs300m pre-tax on five motorbikes, with tax and freight bringing the figure to close to Shs500m.
The bikes including a 2020 Harley Davidson FXDR 114, one Triumph Tiger 1200XCA and Two Triumph Thurxton RS and a Triumph Bonneville T100 arrived at the Ruparelia residence on Thursday evening and patriarch Sudhir recorded a video and shared on his social media platform.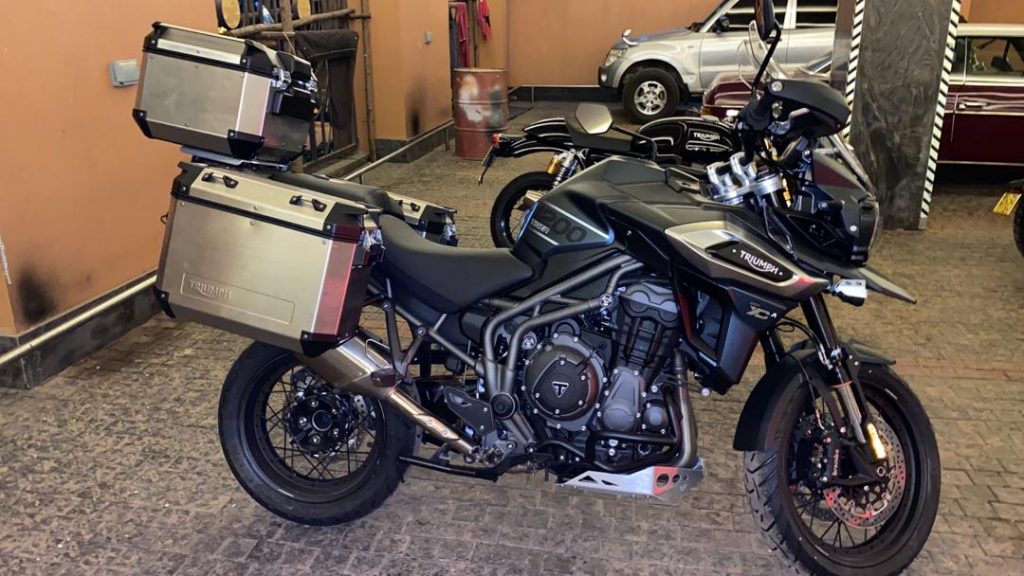 "This is mine," Sudhir said as he zoomed into a Triumph Tiger while son Rajiv tried out the Harley Davidson.
"New toys in town," an elated Rajiv is heard in the video while dad Sudhir responds "new toys."
A Harley Davidson FXDR 114 retails for $18,999 (about Shs70m) before tax, a Triumph Tiger retails for $22,000 (about Shs81m), a Triumph Thurxton retails for $16,200 (about Shs60m) and the Ruparelias bought two of these costing Shs120m, while a Triumph Bonneville goes for $10,450 (about Shs39m). It means the Ruparelias spent over Shs300m before tax and freight which could bring the total bill to Shs500m.
Rajiv loves roaring toys and he is already into motorsport and the entire Ruparelia family are avid riders. In June this year, photos surfaced of Rajiv having arrived at a court hearing on a motorbike. It must have been a joy ride back home for Rajiv that day as the Court of Appeal through out a Bank of Uganda petition that had contested an earlier triumph by the Ruparelias in the BoU/Crane Bank case.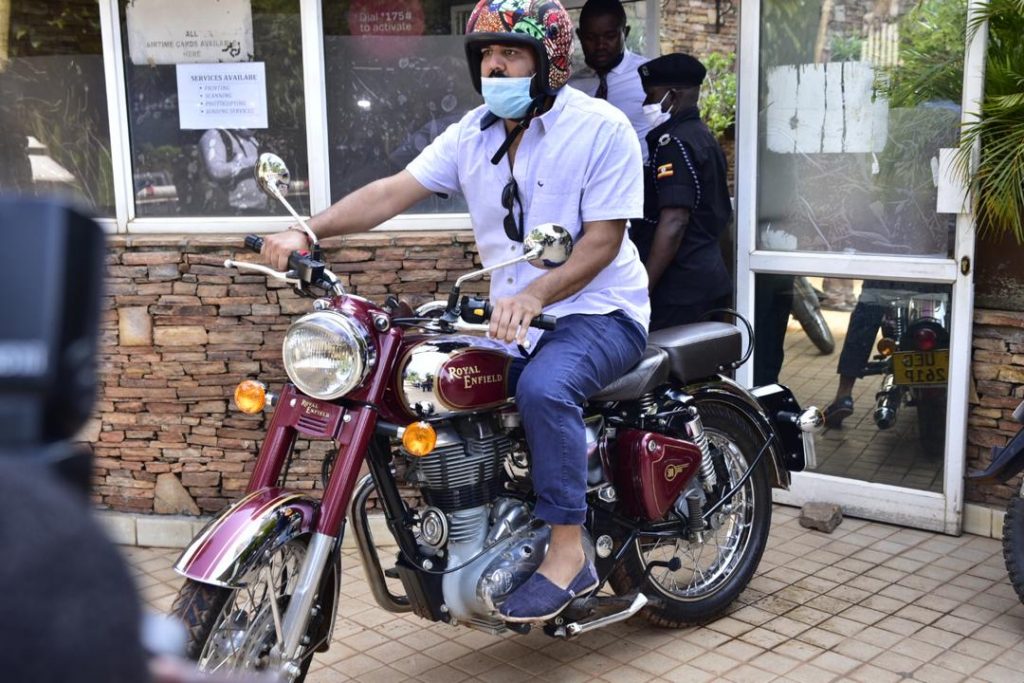 Sudhir has also previously shared an image of his wife Jyotsna riding a motorbike.
Nameless' dad discharged after successful surgery on the head
Kenyan legendary singer David Mathenge alias Nameless is grateful to God for having offered his 84-year-old dad a second chance to toast to life on earth after he underwent a successful head surgery.
The extremely joyous singer shared the good news concerning his dad's health condition after he was discharged from hospital where he spent about 10 days.
Basing on the statement on his social media accounts, the "Sun Shine" hit maker disclosed that his dad was admitted to hospital because of blood clots in his head which caused minor strokes and a condition known as subdural Hematoma.
The life-threatening condition that also got Nameless bedridden about 3 years ago, caused sleepless nights for the family as well as draining their pockets to a point of them and hunting for funds to foot the medical bills.
The impressive update about his dad's condition is that he is strong again and taking all the medication appropriately.
Nameless thanked the doctors at AgahKan Hospital for having taken good care of his dad Mathenge Sr.
Just a Gratitude post!! Behind the scenes my dad has been in Hospital, for about Ten Days to undergo head surgery, because he had some blood clots in his head that caused some minor strokes, a condition called subdural Hematoma, (kitu ka hiyo).

It was nerve-racking for our family especially because of his age, but the surgery went well thanks to a brilliant team of doctors under the leadership of neuro-surgeon Dr. D. Olunya, who also treated me 3 years ago when I had a similar life-threatening brain condition that some of you may remember.

Today I give thanks to God because he got discharged and the doctor was happy with his recovery process. (That's why I was dancing like a mad man Jana) Now its just some home nursing care and mzee will be good. He is strong for 84 years, delicate but strong.

I just want to thank all the staff at AgahKan hospital, the nurses and doctors who took care of Mathenge Sr., especially Dr. David O. Olunya who has become a close friend to us.

Also, the bill had gotten kidogo crazy but thank God NHIF came through as well to help us with part of the bill, especially at a time like the Corona season when things are tough ..all in all just want to give thanks…sometimes we dance just to release stresses like this… Today I celebrate life and second chances!!

Nameless
Read Also: Wahu and Nameless celebrate 15th marriage anniversary